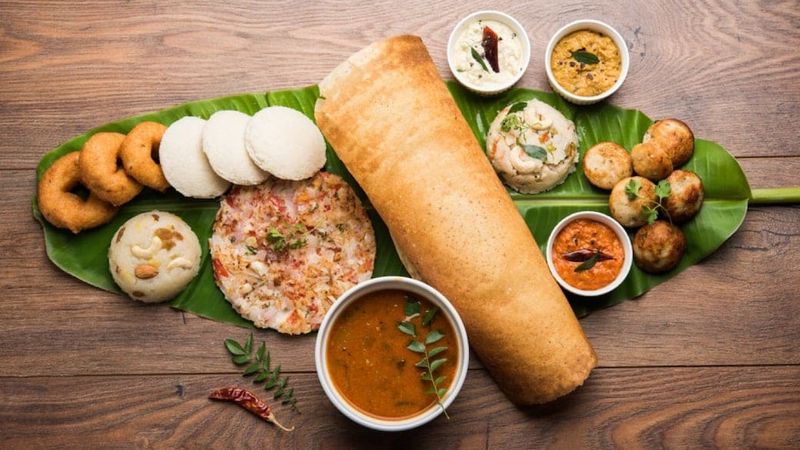 Nutrition
Medically Reviewed
---
Our Review Process
Our articles undergo extensive medical review by board-certified practitioners to confirm that all factual inferences with respect to medical conditions, symptoms, treatments, and protocols are legitimate, canonical, and adhere to current guidelines and the latest discoveries. Read more.
Our Editorial Team
Dr. Apoorva T, MHM.
MEDICAL ADVISOR
South Indian diabetic diet chart Ideas
For many Indians, when we speak of 'comfort food' South Indian cuisine and dosa come to mind. The first favorite dish for many young Indians is often dosa. This could be because they are first introduced to this dish after the whole roti-sabzi shenanigans. The spreading of the batter on the pan, watching it go round in perfect circles, the smell of the butter/ghee/oil on the dosa, the light-brown color as you peel itself off the pan, the scene can just unfold in front of the eyes. 
‍
However, South Indian food is often made of white rice. Since rice is very high in starch, it also contains a lot of carbs. Any person with diabetes should stay off foods with high carbs to prevent fluctuations in blood sugar levels. You would have to find a twist to the process and figure out a south indian breakfast for diabetic patients that would not endanger your overall blood sugars. Also read about how to prevent diabetes
Diet and Diabetes
Diabetes is a long-term condition that is identified with high glucose levels in the blood. It can be managed well by embracing healthy lifestyle habits which include healthy dietary changes. Prepare and follow a type 2 diabetes food chart after consulting a nutritionist who can help you find out which food works best for you, according to your body type. Managing diabetes effectively does require a diabetes friendly diet menu to be followed regularly. However, a particular diet plan does not work for all. To keep the blood sugar levels in control, the right food needs to be taken in the right proportion at the right time. Also know about Indian diabetes diet.
South Indian diabetic diet chart
Diabetes is an issue where the blood glucose levels spike high due to the body's inability to either produce or respond to the hormone called insulin. This leads to abnormal metabolism of carbohydrates and elevates the blood glucose levels in the body. It is crucial to understand this issue so that it can be controlled by following a diet chart for diabetes patient in India. Food plays an important role in controlling diabetes. As food is the source of energy needed by the body and certain foods help lower blood glucose levels, it is better to follow a sugar patient diet chart to stabilise the blood glucose levels and prevent complications related to diabetes. Know about diabetes treatment in pregnancy.
Let us have a look at the diabetes patient diet chart in south India –
South indian breakfast for diabetic patients
2 Ragi Dosa or 2-3 idlis with chutney
Rice puttu with vegetable curry
Appam with vegetable stew
Upma with broken wheat, quinoa or flattened rice
South Indian Lunch for People with Diabetes
One bowl of brown rice or broken millet with poriyal (with carrot, beans and cabbage)
One bowl of curd rice with added nuts or seeds
2 chapatis with dal and vegetable salad
South Indian Snacks for People with Diabetes
1 cup of tea or coffee without sugar
Steamed snacks such as adai or kozhukatta
One bowl of poha with vegetables and nuts
South Indian Dinner for People with Diabetes
One bowl of vegetable salad
2 wheat chapatis with dal and vegetables
Oats or wheat porridge with vegetables
South Indian Diabetics diet
Diabetes is a condition that is witnessing a steady rise in the country in recent times. Many people are being diagnosed with Type 2 diabetes which is primarily associated with a healthy diet and lifestyle. Even in South India, there has been a high prevalence of diabetes among people. Being able to come up with South Indian diabetes diet recipes also required a lot of creativity and skill among the chefs and cooks at home. White rice is essential in making the batter for dosa, idli, uttapam, and so many other South Indian dishes. A substitute for white rice that not only is tasty but also nutritious was then curated by the top chefs.
This was important because who would want to give up on South Indian food? So, coming up with an alternative and providing the best South Indian food for diabetes was of utmost importance. Avoiding deep-fried items, high-fat foods, and refined flour was key to achieving a healthy diet. Also know about prediabetes diet chart.
Ragi Wheat Dosa
Having a dosa but in its healthiest form – what could be better than that. Ragi flour is known to be low glycemic foods for diabetics which makes it a good substitute for rice. You can combine both of these super-flours (ragi and wheat) and mix them to form a batter. These flours are well known for their fiber content and provide the ideal amount of nutrition for a person with diabetes. Among the South Indian diabetes diet recipes, this would be one of the most sought-after ones.
This dosa can be had plain for breakfast or you could also prepare these during your regular meal times. It is super filling and you will not feel hungry fast. Add chutney and sambar or daal and enjoy! Another way of making this dosa could be by preparing it only with whole wheat flour. Finely chop some vegetables like tomatoes, onions, capsicum, etc into the batter and add salt to taste. Sprinkle a bit of coriander on top after the dosa is cooked. Read more about how Dosa is good for diabetes.
Ragi Uttapam
Another staple food item that would prove to be healthy in the South Indian diabetes diet chart would be uttapam. You can easily make and indulge in an uttapam made in ragi flour. While we often see this dish is made from ground white rice, ragi flour is surely the healthier alternative here. Apart from the look, the overall taste does not change much. Since ragi also does not affect the blood sugar levels too much, a person with diabetes can enjoy this dish guilt-free
Add several vegetables on top like tomatoes, spring onions, chillies (as per taste), capsicums, onions, etc. Make the dish more fibrous and nutritious than ever! Enjoy it with a bowl of sambar and chutney. If you want to add a little hint of North Indian to the South Indian food, have it with a glass of cold chaas (buttermilk) 
Oats Idli
Looking to make a South Indian diet plan for diabetes and are searching for good Indian breakfast for type 2 diabetes? You will not have to look any further than this amazing oats idli. These turn out to be exactly as light and fluffy as their original, but not-very-healthy version. Idlis can give the perfect kick-start to the mornings and can immediately bring a smile to the face. Have mini-idlis or the regular-sized ones and enjoy the variety.
Since these are made with oats, they contain a lot of fiber. You might not need to add any more vegetables to it. Another twist to the mini-idlis could be that you could cook them further in oil, rai, haldi, and a few kadi-pattas and make a dish of masala idlis. Why put an end to your creativity when you need not be limited as long as you are healthy! Read more about why Idli is good for diabetes.
Moong Dal Dosa
Another variation to the healthy dosas could be a whole moong dal dosa. The green moong dal can be soaked in water overnight and can be blended to make a paste. Add water as necessary and form a thin batter as required for a dosa. This healthy friendly South Indian diabetes diet is super easy to make and is light but filling. Where else can you find a combination like that? Since moong daal is known to have a lot of protein, it also gives you your fair share of this nutrient while catering to your hunger pangs. It is also helpful for the overall nutrition of the body. Not only people with diabetes but also anyone can enjoy this amazing dish. 
Upma
‍
Popularly eaten for breakfast, add this to the healthy South Indian diet for diabetes. It is one of the easiest recipes to make and the instructions can be followed by anyone at all. This healthy upma is made with a combination of different grains. While rava can also be healthy for a person with diabetes, it does have a certain number of carbs. To reduce the effect of these carbs, a mixture of urad dal and semolina (rava) is used. Of course, you can feel free to add as many vegetables as you would like – low-carb ones – to your upma. People prefer to add beans, tomatoes, coriander, etc. to make it even more healthy and fiber rich foods for diabetes. Why does this recipe make it to the South Indian diabetes diet menu? It is because it is a treasure trove of nutrients like protein and fiber that are allies to a person with diabetes. 
Curry
‍
In the southern states of India, curries are a delicacy like no other. You can enjoy your share of curries within the diabetes diet chart South Indian food. There are different types of curries that you can indulge in Kala Chana curry that can be tossed in spices and have this filling dish as a snack or as a meal and Bitter gourd curry that is popular and healthy and known for its high levels of antioxidants along with fatty acids and essential carbohydrates. This vegetable is also a great blood-purifier and can bring down the level of blood sugars and HbA1c.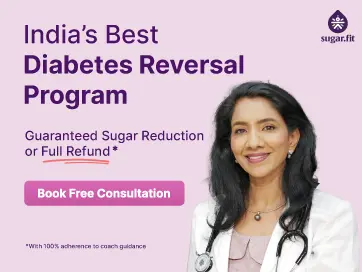 Benefits of the South Indian Diet for Diabetics
The South Indian diet for diabetes is comprised of plant-based food which is rich in fibre and low in carbs. Fibre-rich foods help in slow digestion which delays the time of glucose absorption and prevents the spike in the sugar level. Fibre-rich foods are great to be included in the diet plan for people with diabetes. Low carbs diet is an ideal option for people with diabetes because foods rich in carbohydrates can increase the blood sugar level. Higher the carbohydrates, the higher the glucose levels.
The South Indian diabetic diet menu consists of fruits and vegetables, nuts and legumes, whole grains and low-fat dairy products which are essential to maintain sugar levels and are beneficial to people with diabetes. South Indian diabetic diet chart or sugar diet chart includes several dishes that are either fermented, boiled or steamed. These dishes are healthy for people with diabetes and for everyone as there is no oily or deep-fried food involved.
 What Types of Foods Should a Person with Diabetes Eat?
A person with diabetes should follow a diabetes diet plan to keep the blood sugar level in control. Watch out for your carbs intake as the consumption of more carbohydrates only leads to a spike in blood sugar levels. That's why it becomes essential to keep up the right amount of carbs in your diet. When you have diabetes, you need to include a mix of healthy carbs, healthy fats, dietary fibre and proteins.
‍
Healthy Carbohydrates – Healthy carbohydrates are found in fruits like apples and pomegranates. Starchy vegetables like broccoli and spinach also have good carbs. Sources of healthy carbs also include whole grains such as wheat or barley, legumes like beans and lentils and low-fat dairy products such as milk and cheese.
Healthy fats – Healthy fats such as unsaturated fats need to be a part of the daily diet as they help control glucose levels and maintain overall health as well. Avocados, nuts like almonds, cashews, cheese, sunflower seeds, sesame seeds, full-fat yoghurt, dark chocolate, olive oil, peanut oil, canola oil and extra virgin coconut oil are good sources of healthy fats.
Dietary fibres – Fibers help in the slow absorption of glucose in the bloodstream by delaying the process of digestion. The fibre-rich foods are fruits, vegetables, whole wheat, barley, quinoa, brown rice and oats.
Proteins – Including enough proteins in the diet will help in stabilising the blood sugar levels in the body. Healthy proteins are found in fish, eggs, chicken, tofu, beans and lentils. Also know about prediabetes diet.
 How Often and How Much Should You Eat?
A well-balanced diet is important for people with diabetes. The focus should be on having three main meals in a day along with healthy snacks in between. It is easy to be driven away by seeing the food which can make you eat a lot without realising it. Therefore, be mindful of what's on your plate. Fill your plate with non-starchy vegetables and lean protein and limit your intake of high carbs food. Ensure to check the portion size of the meals that you are taking because the portion size matters a lot, to keep your sugar levels in control. You can limit your drink to a low-calorie drink like unsweetened fruit juice or plain water. It is very essential to take your food at the right time every single day.
Bottomline
There is no need to compromise on your beloved South Indian food if you have been diagnosed with diabetes. All you need is a little bit of a twist and creativity to your recipes to make them healthy, nutritional, and tasty for you. Check this article as it gives you a bunch of recipes for a diabetes-friendly South Indian diet that is easy to make and fun to eat. Also know about reversing type 2 diabetes.
FAQs
Is Dosa good for diabetes?
While dosa made out of white rice may be high in carbs, you can easily indulge in a dosa made out of whole wheat flour, ragi flour, jowar, soya, etc. Add a few vegetables to it, if you would like, and make your diabetes diet chart Indian even more nutritious.
Is sooji good for diabetics?
Yes, sooji is good for diabetes because of its higher nutritional value. It has high fibre and protein in it which is healthy and also helpful to control blood sugar levels. The glycemic index of sooji is also low which does not spike the glucose levels. It is also helpful to boost the metabolism in the longer run. It is also known to reduce the risk of type 2 diabetes.
Is ghee good for diabetes?
Yes, ghee is good for diabetes as it contains healthy fats which are beneficial for diabetes. The healthy fats in ghee improve metabolism and insulin sensitivity which keeps the sugar levels in control. However, ghee should be taken in moderation as it may increase cholesterol levels when taken in excess.
Is curd good for diabetes?
Yes, the curd is good for diabetes as it has a low glycemic index which prevents the glucose level from shooting up. Curd is a fermented food and is rich in protein, calcium, potassium and vitamin D. It is low in carbs which are good for people with diabetes by not causing the glucose levels to rise.
Is rava good for diabetes?
No, Rava is not good for diabetes as it has no fibre in it. It has 144 calories out of which 76 are carbohydrates. As it is high in carbs it can increase the blood glucose levels in the body.
References
https://food.ndtv.com/food-drinks/diabetes-breakfast-7-south-indian-breakfast-recipes-that-are-also-diabetes-friendly-2348582
Disclaimer
This website's content is provided only for educational reasons and is not meant to be a replacement for professional medical advice. Due to individual differences, the reader should contact their physician to decide whether the material is applicable to their case.