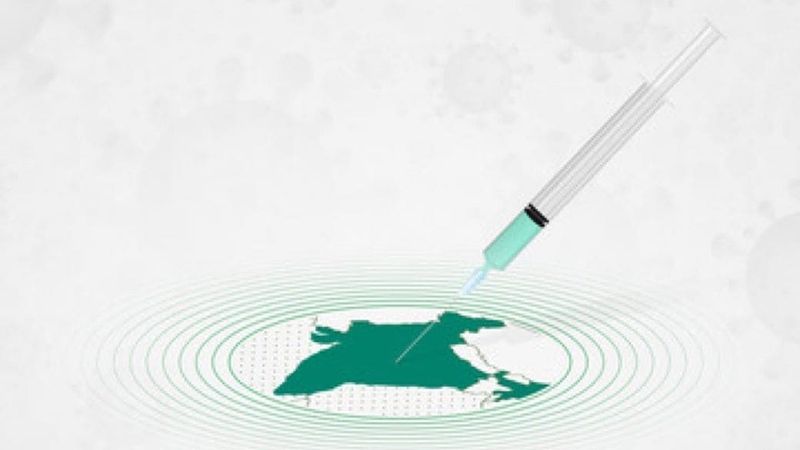 Starting Out - 101 Series
Medically Reviewed
---
Our Review Process
Our articles undergo extensive medical review by board-certified practitioners to confirm that all factual inferences with respect to medical conditions, symptoms, treatments, and protocols are legitimate, canonical, and adhere to current guidelines and the latest discoveries. Read more.
Our Editorial Team
Dr. Apoorva T, MHM.
MEDICAL ADVISOR
Diabetes Diet Plan in India
In India, the incidence of diabetes is steadily increasing. According to experts, it varies depending on the ratio, but it is an issue of great concern in most countries. Diabetes can be caused by a variety of factors including a poor lifestyle, stress, unbalanced eating habits, a weakened immune system, and limited knowledge. As a result, living a balanced lifestyle is essential for good health.
Diabetes Prevalence
Numbers across the globe
While diabetes in India is highly prevalent, it is also one of the leading medical conditions across the globe. The rate of diagnosis of diabetes is increasing across the world. A study conducted in 2017 also showed that the prevalence of diabetes was also higher in urban areas
|               | Population   | Prevalence of diabetes   |
| --- | --- | --- |
| China         | 1.39 billion | 11.2 %                   |
| India         | 1.33 billion | 11.2 % (in urban areas) |
| United States | 3.32 million | 10.5 %                   |
Diabetes Prevalence in India
India has a population roughly 4 times that of the United States – 1.3 billion. In 2007, the number of people who had diabetes in India was about 40.9 million which rose to 72.9 million in 2017. Most of these cases are ones of type 2 diabetes. This is a condition that is caused by insulin resistance and the pancreas losing the ability to make enough insulin. Diabetes can be caused due to several different factors like – genetics, environment, lifestyle, etc. Even though diabetes treatment in India has become better, the causal factors remain the same and might have worsened throughout the years. Read more to know about diet for diabetes.
Type 1 diabetes is an auto-immune condition that is caused when the harmful cells of the body attack the beta cells in the pancreas, cells that produce insulin. According to a study in 2015, type 1 diabetes has increased by approximately 3-5 % each year. Another research in 2016 found that type 2 diabetes increased by around 8% every year in urban areas of Tamil Nadu since 2006. It is also predicted that by 2045, the number of people living with diabetes in India would be 134 million.
The surprising thing about these numbers is that even though the rate of diabetes is high in India, researchers believe that approximately 57% of the cases remain undiagnosed. This is particularly worrying as the risk of serious complications arises as a result of blood sugar levels being erratic.  Also know about best medicine for diabetes.
Why is diabetes prevalence increasing in India?
The culture in India is changing rapidly. The ease of access to food and other unhealthy items, the popularization of online streaming apps, etc have resulted in unhealthy lifestyles across all age groups. Following a diabetes Indian diet plan is not very common as Western diet is becoming increasingly popular in India – the addition of refined carbs, processed foods, trans fats, etc along with less activity and a sedentary lifestyle is on the rise.
Here are some common reasons for the increase in the prevalence of diabetes in India:
Lack of education about diabetes and its prevention and testing
 Food choices that are high in carbs, oils, and fats
Excessive consumption of processed meats
Lower consumption of high-fiber foods, fruits, nuts, and whole grains
Sedentary lifestyle and lesser physical activity
Increased screen time, smartphone use, streaming apps, etc
Substance use and abuse – alcohol, cigarettes, etc
Higher environmental pollution
Increased blood pressure levels
Higher cholesterol levels, etc
Other risk factors are also present in India:
Obesity
Family history and genetic factors
Higher weight and waist circumference
Since people in Asia are prone to higher amounts of visceral fat (abdominal fat) around the organs, it can also increase the risk of diabetes.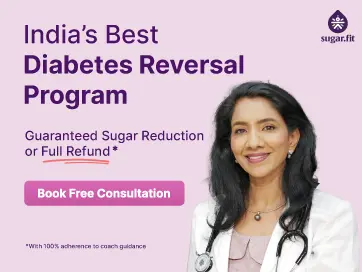 Why Is Diabetes Common In India?
India is the second-largest country in the world in terms of population. With a population of around 1.3 billion people in India, the diabetes range in India was around 72.9 million, calculated in 2017. Presently Indian culture is highly influenced by western lifestyle and eating habits. The global scenario of work has severely affected the work-life of people too. Hence, packaged food, refined eatables, and processed food are frequently used, consisting of excess refined carbohydrates and trans fats. Apart from poor eating habits, more minor sleep cycles and mismanaged routines are some causes of increasing diabetes in India. Multiple theories can explain why diabetes is increasing despite having proper tools for screening, diagnosis, and testing. The prevalence is rapidly increasing in India because of the following reasons ­–
1) Physiological differences – People in South Asia tend to have a higher fat-to-muscle ratio than people of European ancestry. Fewer muscles as compared to fats can tend to make insulin stay in the body for longer. The growth in the use of Western diets and fast foods can lead to higher fat and sugar consumption. When the body cannot clear sugar levels quickly, it can increase the metabolic load on the body and lead to higher insulin resistance that puts the person at greater risk for the development of diabetes.
2) Perception of the condition – People tend to think of diabetes as a "new" condition, especially in rural areas. The awareness of the condition is low. This also lead to fewer health check-ups as people did not recognize the signs or symptoms of the condition. They did not know the right signs to look out for and consult their doctors. Fewer medical practitioners in rural areas is also a drawback
3) Farming practices – Research has suggested that shops are unintentionally or intentionally encouraging farmers to grow crops that are more commercially viable – denser in calories and fewer nutrients. These can cause spikes in blood sugar levels. This can also mess with the Indian diet chart for diabetes
4) Sweet cuisines – Having one sweet at dinner is almost a customary tradition in India. It is an integral part of ancient traditions and religious festivals. A study in 2014 stated that the increase in urbanization lead to the adoption of a lifestyle that is more sedentary leading to the consumption of foods with higher calories and sugar content. It is also available on food delivery apps
5) Social stress – Stress and tension can be a huge cause for the increase in the diagnosis of diabetes. Qualitative studies showed that people in middle-to-high-earning groups also reported that social stress contributed to their diagnosis. People with a lower income did not share the same beliefs. Stress can release cortisol in the body which can lead to the increased production of sugar in the body. Also read about urine sugar level
Other Risk Factors For Diabetes In India
Diabetes is a chronic condition that is spreading in India rapidly. Risk factors of diabetes are increasing due to constant junk food intake, less physical activity, and high intake of packaged food. It has increased in type 2 and type 1 diabetes in India. Risks are higher for young people (around 47 per cent) who have been living such a lifestyle for quite a while. Read more about diabetes causes.
Read more about how to prevent diabetes
How To Control And Prevent Diabetes In India?
There are several measures to control and prevent diabetes levels in India. Type 1 and type 2 diabetes are increasing in India, and around 39 per cent of India need assistive insulin dosage. Here are some of the measures to prevent and control diabetes in India:
1. Diabetes Screening and Education
Diabetes self-management education is essential for diabetes management. It is critical for diabetes patients to understand the nature, risk factors, treatment, and associated complications of their illness. It aids in getting the appropriate therapy to mitigate the consequences. A study was conducted among individuals with type-2 diabetes to see if there was a link between complication awareness, health literacy, and diabetic control. It was discovered that patient awareness ratings and health literacy were inversely connected to diabetes control.
2. Foot and Eye care for Diabetes
Blisters, fungal infections, ingrown toenails, hammertoes, corn, athlete's foot, and other foot issues are common among people with diabetes. Therefore, washing feet daily and thoroughly examining them is a must for patients with diabetes. However, in case of redness, blisters, and infections, it is advised to consult a physician immediately. Additionally, people with diabetes often suffer from eye problems like cataracts, glaucoma, and retinopathy. Keeping the blood sugar levels under control is one of the greatest methods to avoid diabetes-related eye problems. It's also critical to see an eye specialist at least every 6 months for a thorough examination.
3. Early Diagnosis and Treatment of Diabetes
Some diseases can be treated entirely, or certain disease states can be reversed if detected early. Treatment is also greatly simplified, the standard of living is retained, and the disease's hazards are minimised. So, more straightforward treatments and higher survival rates result from early identification of diabetes. Also know about sugar in urine test.
4. Blood Glucose Control with Insulin and Oral Medication
Medications might be an essential part of your diabetes care plan. Insulin is commonly used to control the glucose levels in the bloodstream. People with diabetes should see their doctor, who will provide them with specific instructions on testing their blood sugar and delivering insulin. Patients with diabetes should consider following the advice strictly to manage the illness. Also read about normal fasting blood sugar level.
5. Screening of Kidney Problems
The sooner the symptoms and signs of diabetes-related chronic kidney disease are recognized, the lower the risk of severe kidney disease and the requirements for transplantation and dialysis. People with diabetes must get their blood and urine checked once a year for early indications of serious kidney damage. In case of severe kidney ailments, the physician will advise medication or lifestyle modifications to prevent further complications. Know about Indian breakfast for diabetes .
6. Regular Workouts to control Diabetes
Exercising can help people with diabetes manage their diabetes and improve their overall health. The body will use glucose to energies the muscles during a workout. This will help an individual regulate their condition by lowering their blood sugar. Furthermore, exercise allows the body to become more insulin sensitivity. As the sensitivity improves, the body can control blood sugar levels with less insulin.
Also read about blood sugar random
Indian Diet Chart For Diabetic Patients
The patient dealing with diabetes needs a balanced diet with good fibre and protein content. It is necessary to lower the diabetes range in India to balance the blood sugar levels and strengthen the immune system. This Indian diabetic diet plan foods also strengthen and prevent the adjacent body organs from preventing the complications caused by diabetes. Let us have a look:
1. Leafy Greens
Green leafy vegetables are considered the ideal unit of the Indian diet chart for diabetic patients. The green leafy vegetables are low in calories, and they consist of digestive carbs, which help lower blood sugar levels. The vegetables included in this category of the Indian diabetic diet are kale, spinach, etc. They are enriched with iron, minerals, and vitamins. Leafy greens have vitamin C, which lowers the fasting blood sugar and helps balance the blood pressure and type-2 diabetes.
2. Cinnamon
In India, cinnamon is good for diabetes and also it is a finest superfood. It has several antioxidant properties and is a highly potent control food for diabetes. According to various reports, cinnamon maintains insulin sensitivity and blood sugar levels. Dieticians usually advise a limited intake of cassia cinnamon in the Indian diabetic diet as it has coumarin. Excess intake of coumarin can invite specific health issues. Ceylon cinnamon is a safe substitute for the cassia type.
3. Chia Seeds
Chia seeds are one of the most effective ingredients in any Indian diabetes type 2 diet plan. They comprise low-level digestive carbs and are extensively rich in fibre. With their dense consistency, Chia seeds good for diabetes to lower blood sugar levels and strengthen the body's metabolism. These seeds also help weight loss as they slow down food movement in the gut. These seeds also lower inflammation and blood pressure.
4. Greek Yogurt
Greek yogurt is one of the ideal dairy food products for the type 2 diabetes diet Indian chart. It helps reduce heart disease and lower the blood sugar level in the body. Greek yogurt is enriched with essential probiotics, which elevate its efficacy in lowering the blood sugar level in the body. It has a high level of protein which helps in weight loss and carbohydrate balance. Compared to traditional dairy products, Greek yogurt good for diabetes and more effective in controlling type-2 diabetes.
5. Flaxseeds
Flaxseeds, also known as Alsi, are one of India's greatest foods for diabetes management. Flax seeds are enriched with the fibre termed lignans. Lignans are insoluble fibres that help improve blood sugar levels and control high blood pressure. According to several health reports, flaxseeds help improve haemoglobin A1C. Flaxseeds good for diabetes to lower the risk of heart attack and help improve insulin sensitivity, metabolism, and gut health.
Bottomline
There is a rapid increase in the cases of diabetes across the world. This rate is increasing due to urbanization, modernization, and poor lifestyle. Specialists recommend specific foods to control diabetes among the population in India. Research and studies suggest healthy lifestyle habits and a balanced diet plan to counter diabetes. Read more about management of diabetes mellitus.
FAQs
1. Why is the rate of diabetes so high in India?
Rapid urbanization, poor lifestyle, unhealthy eating habits, and increased stress are some common causes of the increase in the rate of diabetes in India.
2. Which state has the most diabetes in India?
According to the studies and reports, within the age limit of 18 to 49 years, the highest ratio of people with diabetes in India is in Goa. People with diabetes make up around 8.6 per cent of its total population.
3. What Indian food should people with diabetes avoid?
Refined flour, sugar, potato, rice, sweetened beverages, and fat-containing sweets are some Indian food items that people with diabetes should avoid.
4. Is chapati suitable for people with diabetes?
Chapati made from whole wheat is considered an ideal option for controlling diabetes. It contains a high amount of fibre and a low glycemic index.
5. What is the rate of diabetes in India?
India is among the top 10 nations with the highest diabetes prevalence across the globe. 2017 statistics suggest that approximately 72.9 million people in India are diagnosed with diabetes – which is a huge number. The rate is also said to increase in the coming years. Also know about treatment for diabetes in ayurveda.
6. Which state in India has the lowest diabetes?
Studies have shown a lower prevalence of diabetes in rural states as opposed to urban states in India. Bihar and the Northeast showed a lower diabetes diagnosis rate. However, recent studies are also pointing towards an upward trend in the prevalence in lower SES groups. 
7. What causes diabetes in India?
Diabetes can be caused due to several factors – physiology, stress, health conditions, family history, treatment plans, awareness, lifestyle, exercise, food habits, etc. In India, the shift towards a more Westernized culture is leading to a higher diagnosis rate. 
8. Are Indians at higher risk for diabetes?
Yes, Indians are at a higher risk for diabetes owing to certain physiological factors. The increased abdominal fat in people of South Asia can be a huge contributor to the development of this condition. Stress and lifestyle can also play a major role in the development of this condition.
9. What is the best Indian food for diabetics?
Indian snacks for insulin sensitivity can be plenty. The consumption of brown rice, whole grains, high-fiber vegetables, nuts, leafy greens, fresh fruits, etc can be helpful for the Indian population in the prevention and management of diabetes
10. Is diabetes epidemic in India?
India is one of the epicenters of diabetes in the world. The rapid changes in the socioeconomic structures along with demographic changes have contributed to the higher rate of diabetes diagnosis in the country. With more than 69.2 million people diagnosed with type 2 diabetes, India is at high risk for this condition. Also know about reversing type 2 diabetes.
11. Why is India called the diabetes capital of the world?
India is called the diabetes capital of the world because it accounts for more than 17% of the total number of people living with diabetes in the world. About 80 million people in India currently live with diabetes as of 2022 and the number is expected to rise exponentially.
References
https://www.healthline.com/health/diabetes/diabetes-in-india
Disclaimer
This website's content is provided only for educational reasons and is not meant to be a replacement for professional medical advice. Due to individual differences, the reader should contact their physician to decide whether the material is applicable to their case.