Flat 40% Off
On 12 Month's Diabetes Reversal Plan
Reverse Diabetes @ Just ₹17,990
₹29,990
Only Today,
sugar.fit
Diabetes Reversal
Packs left
Flat 40% Off
On 12 Month's Diabetes Reversal Plan
Reverse Diabetes @ Just ₹17,990
₹29,990
Only Today,
No-cost EMI Available
Results
Helping people in reversal of diabetes
Have reduced or eliminated medication
Have reduced or eliminated insulin
Have seen reduction in sugar levels
Average weight-loss sustained within 3 months
Based on 90-day outcome of clients with A1c>8%
Based on RCG with A1c>8%
Our Publications and Presentations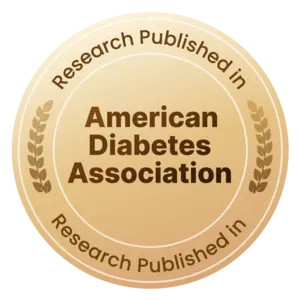 Presented at the
82nd Scientific Session at New Orleans, June 2022

Presented at the
Annual conference of Diacare: Ahmedabad 2022
on efficacy of sugar.fit's integrated AI driven platform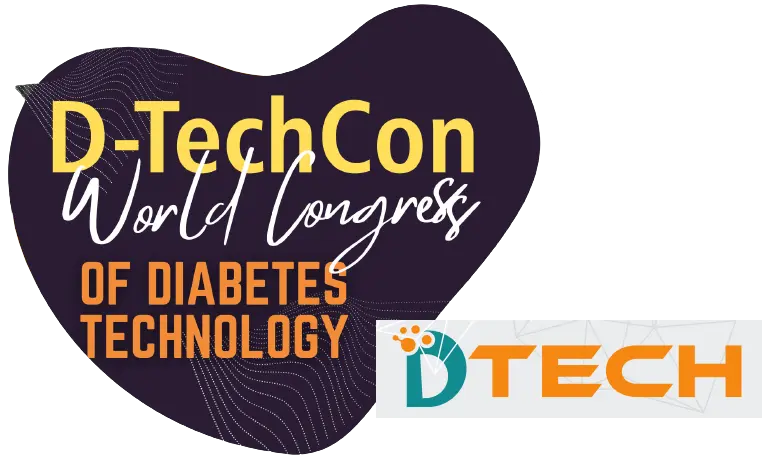 Presented at the
World Congress of Diabetes Technology 2022
on sugar.fit's Integrated Type-2 Diabetes Reversal Plan

Presented at the
Annual conference of Diacare: Ahmedabad 2022
on the Correlation Between Reduction of Glycated Hemoglobin (HbA1c) to Waist Circumference

Presented at the
The International diabetes summit CDI- Virtual conference- 2022
A retrospective evaluation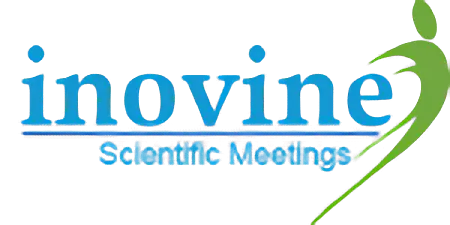 Presented at the
3rd world congress on diabetes and endocrinology
Dubai 2022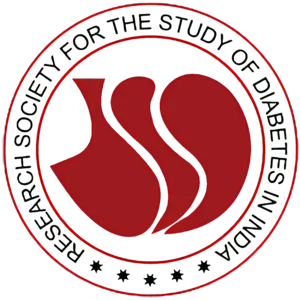 Presented at the
50th Annual meeting of the Research Society for the Study of Diabetes in India
on the Effectiveness of Apple cider vinegar on postprandial sugar levels
Customer Reviews For sugar.fit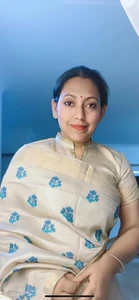 Shaktimayee Pradhan
41 Years
Hi, this is Shaktimayee Pradhan and I'm 41 years old.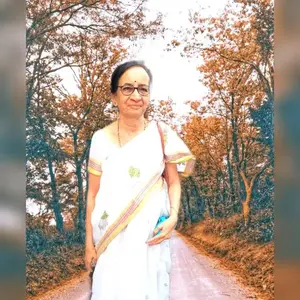 Anuradha Joshirao
71 Years
My name is Anuradha Joshirao and I've been having sugar for the last 11 years.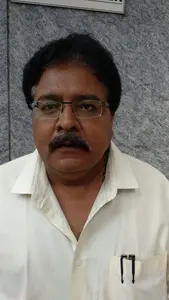 In my journey of controlling diabetes and managing weight loss, you have been one important person assigned to me as dietician and health coach.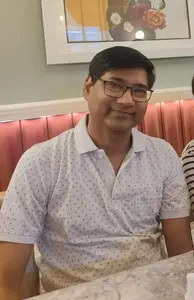 I would like to thank Sugarfit team and you for taking the initiative for diabetes reversal programme.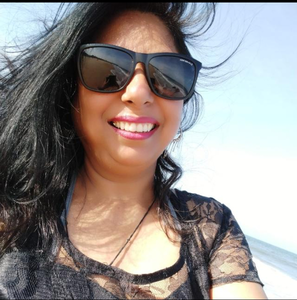 Today I am thankful that I came across Sugarfit and purchased the yearly package to reverse my sugar.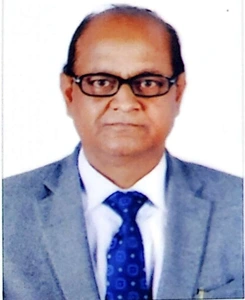 I wanted to take this opportunity to express my gratitude for the amazing work you've done as my Health and Nutrition coach.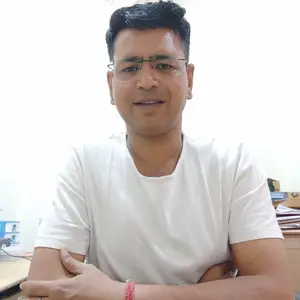 In 2017, I was diagnosed with type 2 diabetes. Though it was alarming, I blamed it on my hectic work life and partially my genes for inheriting it so early in my life.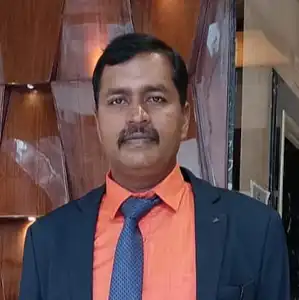 I am Sunil Kumar.R from Bangalore. I have been suffering from Diabetes for 5 years.
Ashutosh Kumar Srivastava
64 Years
I joined the Sugarfit community on Jan 10 with the following basic health parameters.
I am pleased to share some great news with you all.
Simon Felix Fernando
40 Years
Health can be tricky. We all want to be healthy but the complication of the biology that we need to take care of be taxing.
Post Covid, a regular health check up last year in 2022 resulted with me being diagnosed with type 2 diabetes with an HbA1c of 12.9%.
When I joined Sugar fit in the month of Aug 2022, my Hb1aC was 7% and I was unable to understand what to do.
Thank you, Vaishali Ma'am for your guidance and support towards managing my HbA1c from 6.3% to 5.6%.
I would like to appreciate Vaishali aa'am for her commendable guidance and support throughout my Sugarfit journey.
In 6 months I went from 7.2 HbA1c to 5.7%, all because of Mehreen and the support of my family. 🙂
I wanted to pass on my sincere thanks to my coach Deepa, she had been extremely supportive during my last year journey of sugarfit.
Gunavathi Sridhar
44 Years
Sugar fit has been very helpful in my health journey.
My Journey with Sugar Fit Started on 3rd Dec 2022 and it has been quite a fantastic one.
I have been a part of the sugar.fit program for the last 11 months now and my HC has been Rizwana.
Yesterday I received my lab reports wherein my cholesterol levels, Vitamin D and HbA1c levels have been brought down to almost normal levels.
I am Vijaya Kumar, working as the CEO for Star Infratech, Bangalore. In my family, there are 6 doctors. In spite of that, my sugar was not under control and I have had Diabetes.
Deepak Singh Chauhan
Years
I am really thankful to you all as a team that you guys helped me in my fitness journey for diabetes reversal.
I am writing to express my heartfelt gratitude for the exceptional care that I received from Rizwana during my journey to better health.
Ramesh Kr Agrahari
38 Years
I was a member of Sugarfit from 20th Feb 22 to 8th Feb 2023. I improved a lot during this period and it was possible because of my health coach, Vaishali ma' am.
I joined Sugarfit in Feb'23. I would like to share my experience with Sugarfit so far.
I wanted to take a moment to express my deep appreciation for the help that my Health Coach, Rizwana, provided me in managing my blood sugar levels.
I want to express my gratitude for the superb work my Health Coach, Rizwana. I was really fortunate to have a coach like her since she encouraged and motivated me to complete the daily tasks.
Meet our Doctors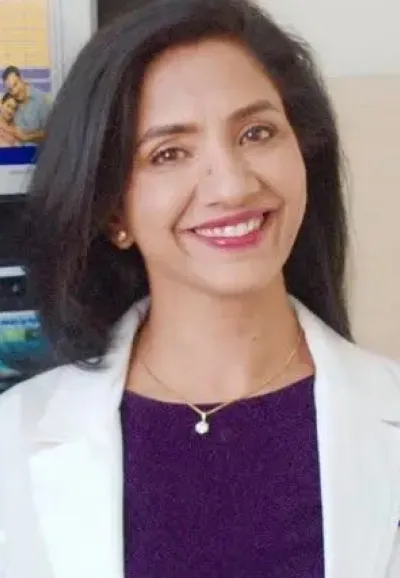 Dr. Chhavi Mehra
25 years' experience
MBBS, MD (Internal Medicine), UCSF (USA)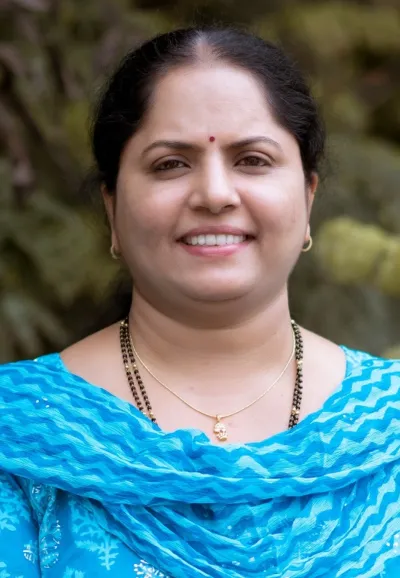 Dr. Usha Hullahalli Vasudev Rao
19 years' experience
MBBS, DNB (Family Medicine)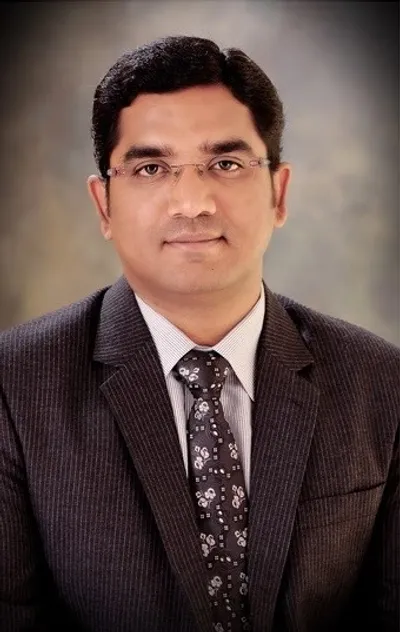 Dr. Mohammad Suleman Hussain
13 years' experience
MBBS, PG Dip in Endocrinology and Diabetes, Diploma in Diabetology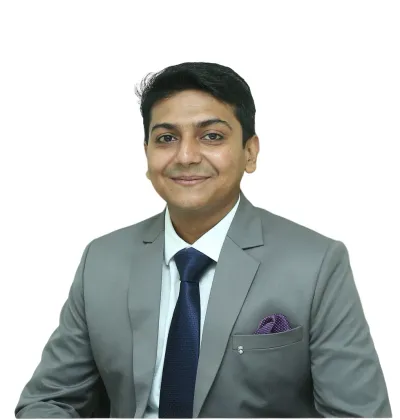 Dr. Hardik Tusharkant Bambhania
13 years' experience
M.B.B.S., M.D. , Certificate, Certificate in Evidence Based Diabetes Management, Graduate Diploma, Theory Of Addictions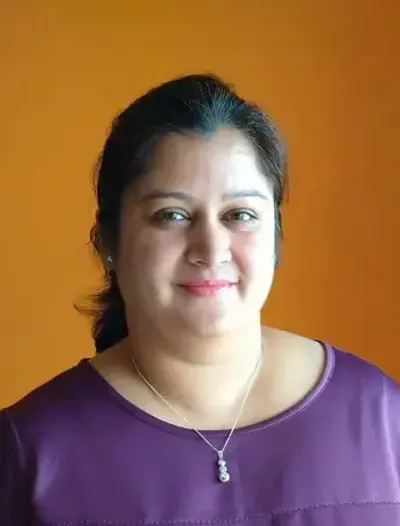 Dr. Mayuri Dutta
18 years' experience
MBBS, DNB Family Medicine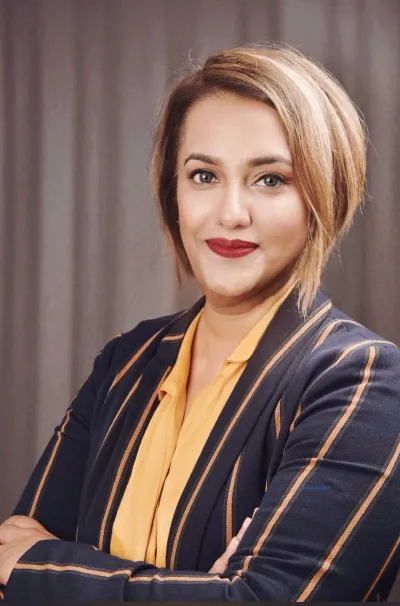 Dr. Tarundeep Kaur Kataria Nanda
17 years' experience
MBBS, PG diploma and Msc diabetes, endocrinology (pursuing)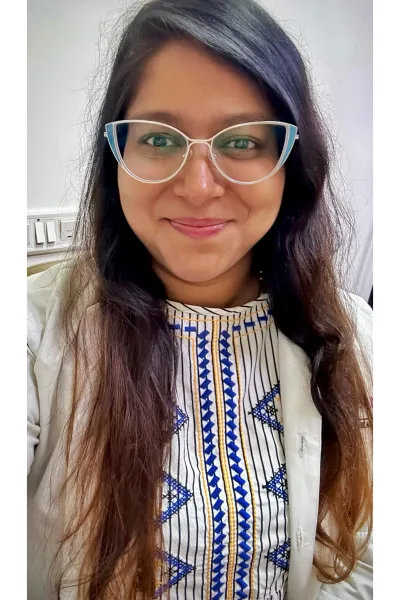 Dr. Krutika Shrikant Ingale
11 years' experience
MBBS, Diploma In Diabetes Management, PG in Diabetology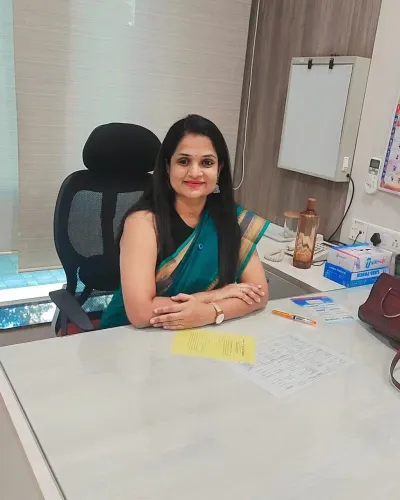 Dr. Pratiksha Shishir Patil
16 years' experience
MBBS, Diploma in Diabetology & FCPS Medicine
Meet our Diabetes Reversal Coaches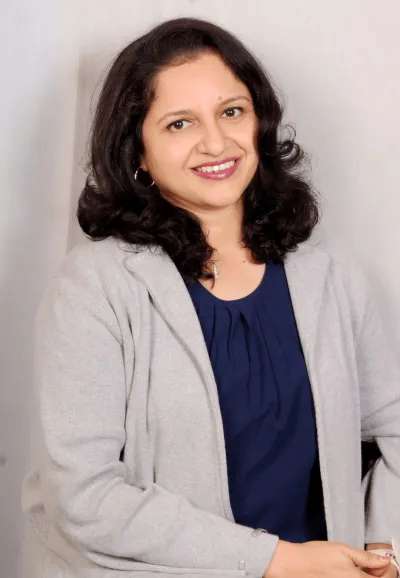 Rekha Prabhu
Masters in Food Science & Nutrition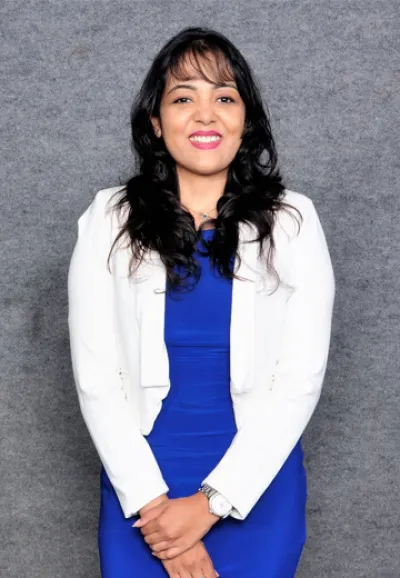 Annie Mattilda
MSc in Food Science & Nutrition, Certified Diabetes Educator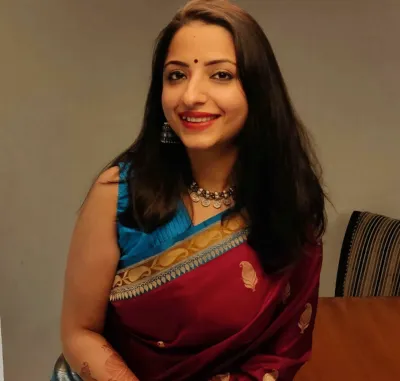 Venus Singh
M.Sc. Foods and Nutrition (Dietetics)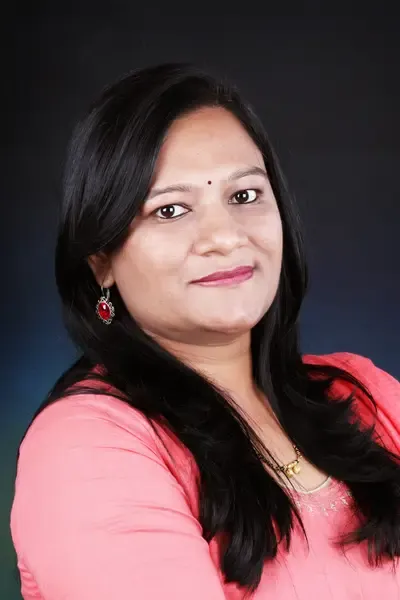 Laxmi Kulkarni
Masters in Clinical Nutrition and Dietetics, Bachelor of Ayurveda Medicine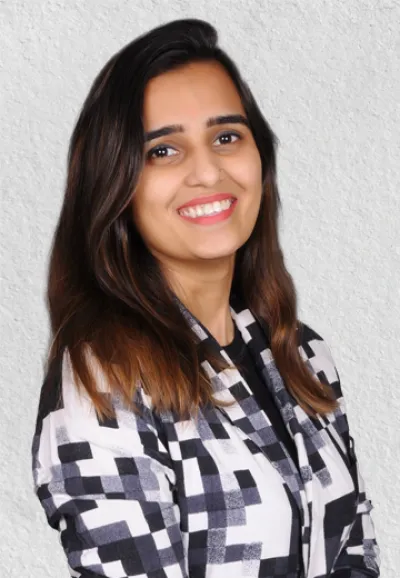 Diti Bakhtiani
PGD in Nutrition & Dietetics, Certified Diabetes Educator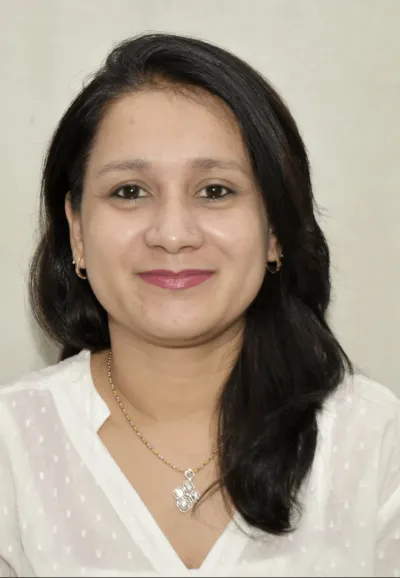 Priyanka Nahar
PG Diploma in Nutrition & Dietitics, Certified Diabetes Educator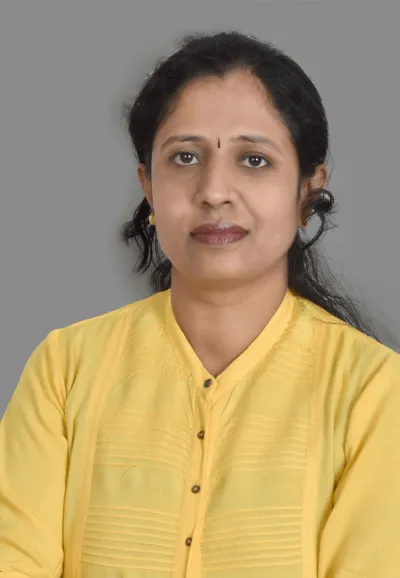 Vanitha D
MSc in Dietetics & Food Service Management, Certified Diabetes Educator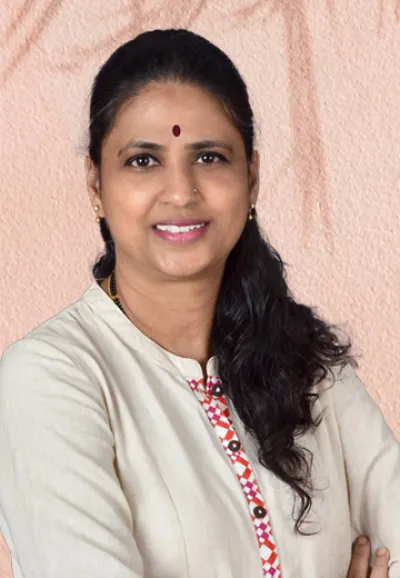 Uma Jayasimha
MSc (DFSM) in Dietetics & Food Service Management, Certified Diabetes Educator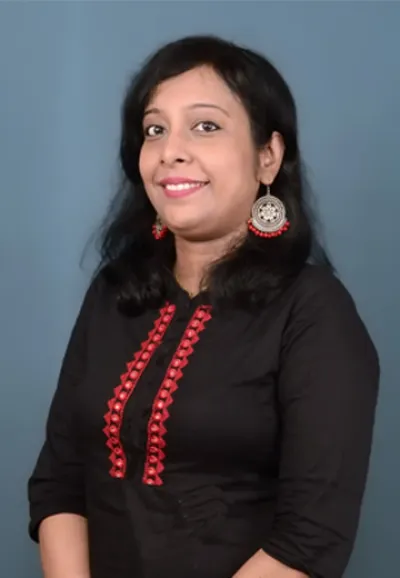 Karnika Chakraborty
MSc in Dietetics & Food Service Management, Certified Diabetes Educator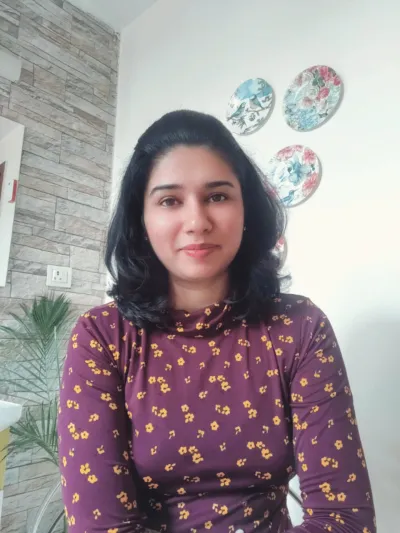 Neha Kapoor
PGD in Nutrition and Health Education, B.Sc. Home Science(Majors in Food & Nutrition), Certification in Diabetes Management, Prevention of Type 2 Diabetes, Lifestyle Management, Cancer care, Food Processing and Preservation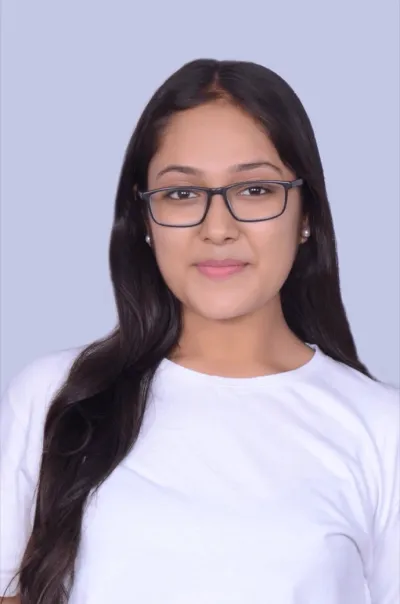 Ayushi Goel
PGDM in Dietetics and Public Health Nutrition
How to manage your Diabetes Mellitus (Reverse type 2 diabetes)
A Step-by-Step process of diabetes reversal program
1
Continuous Glucose Monitoring*
Track blood glucose level in real time to maximise diet, exercise and sleep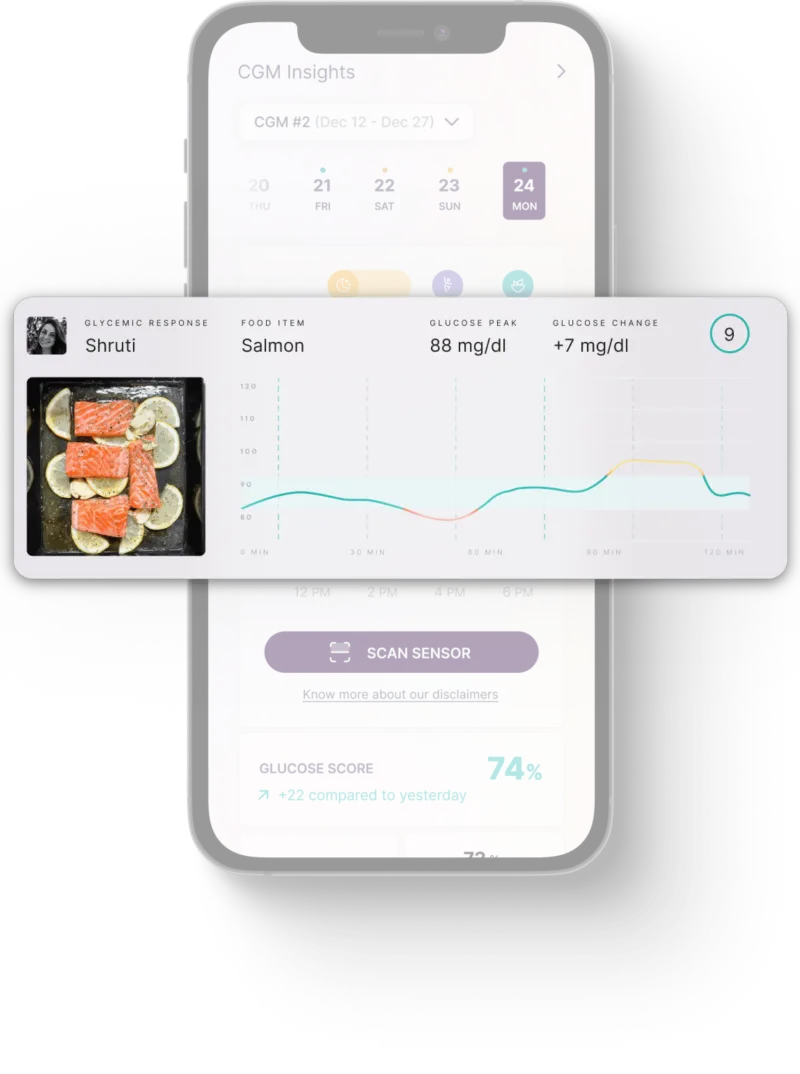 2
Best-in-class Doctor Consultations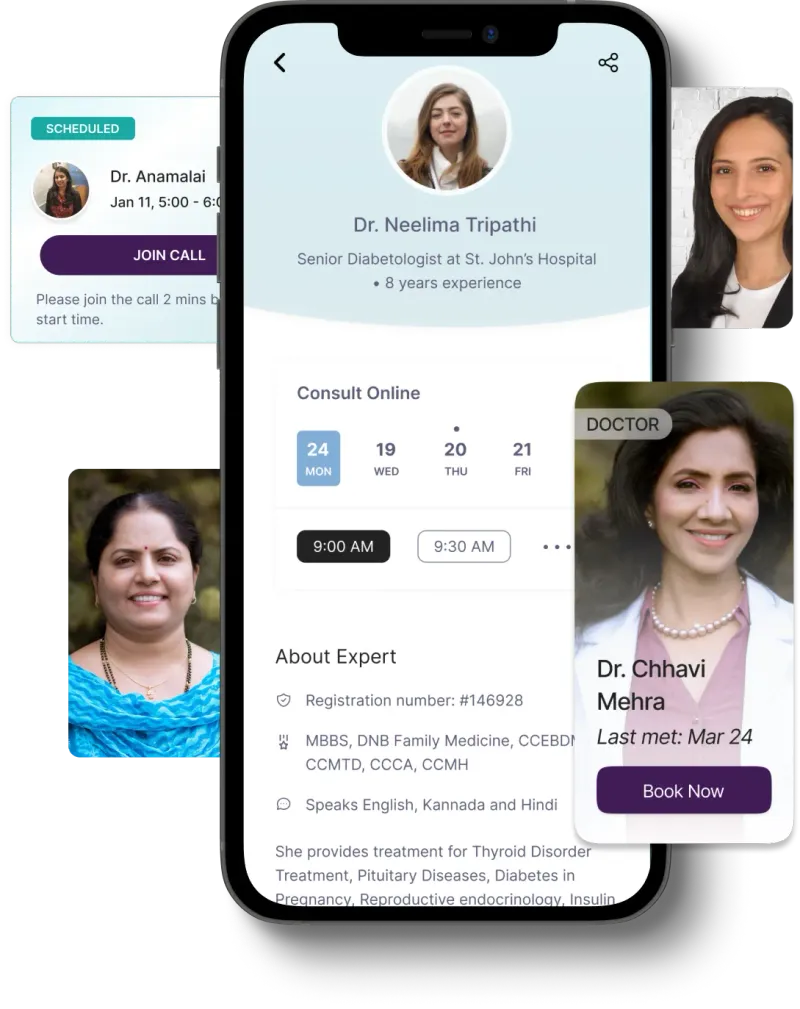 3
1-on-1 Live Diabetes Expert Coaching
Certified Diabetes Care coaches to monitor your daily health signals and coach you through the entire process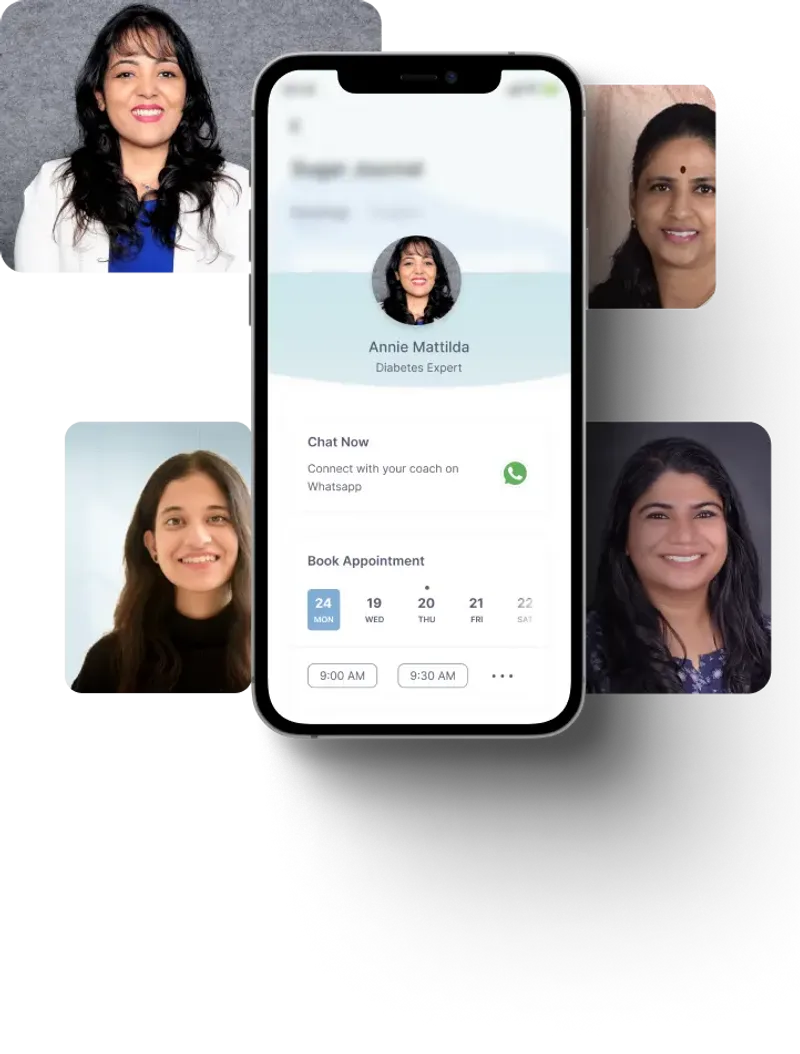 4
Comprehensive Diagnostic Testing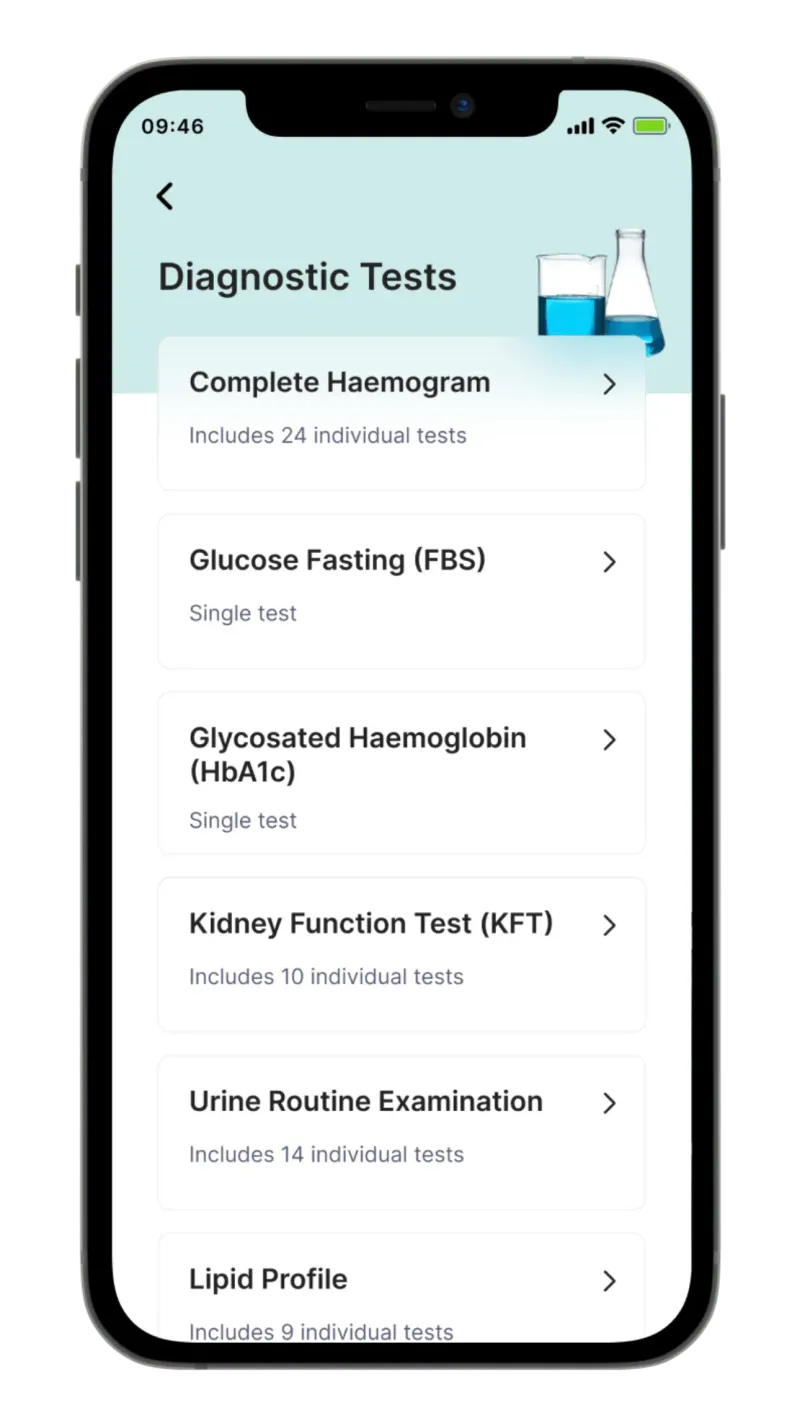 5
Unmatched Personalized Plans
No fad diets. Personalised nutrition, fitness and mindfulness plans and daily Live fitness classes with India's top fitness experts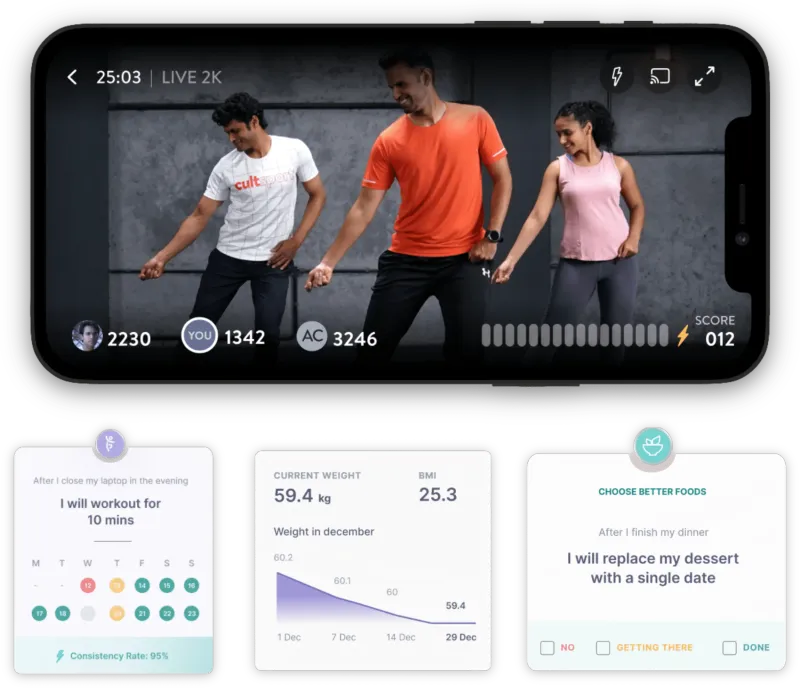 6
Premium Health Community
Inspiring community with Experts and diabetes reversal aspirants to support you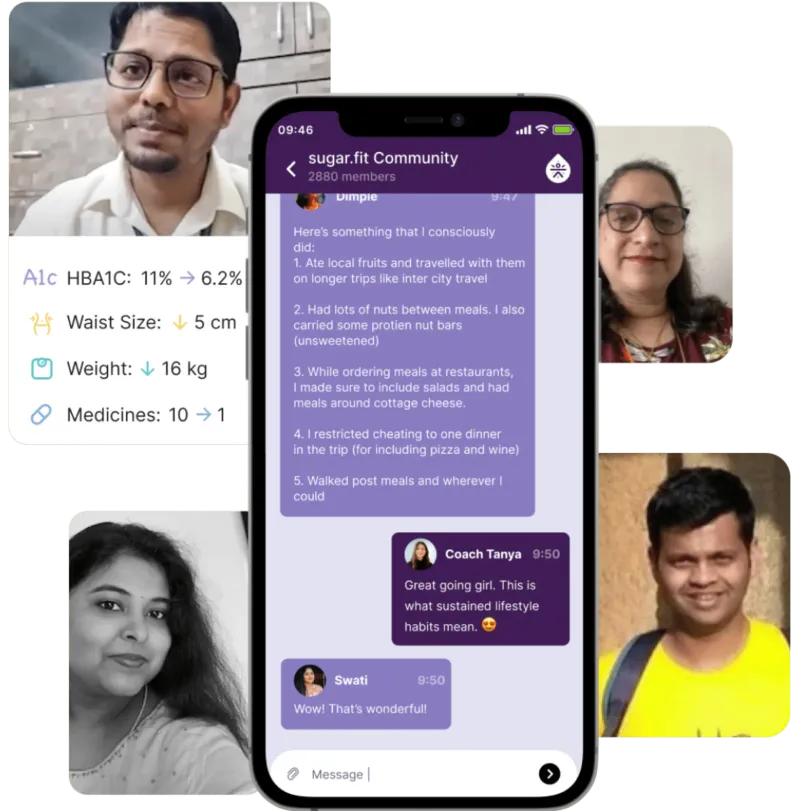 Exclusive access to track your daily health progress, be in touch with your Care Team and access nutrition plans, recipes, fitness videos & educational videos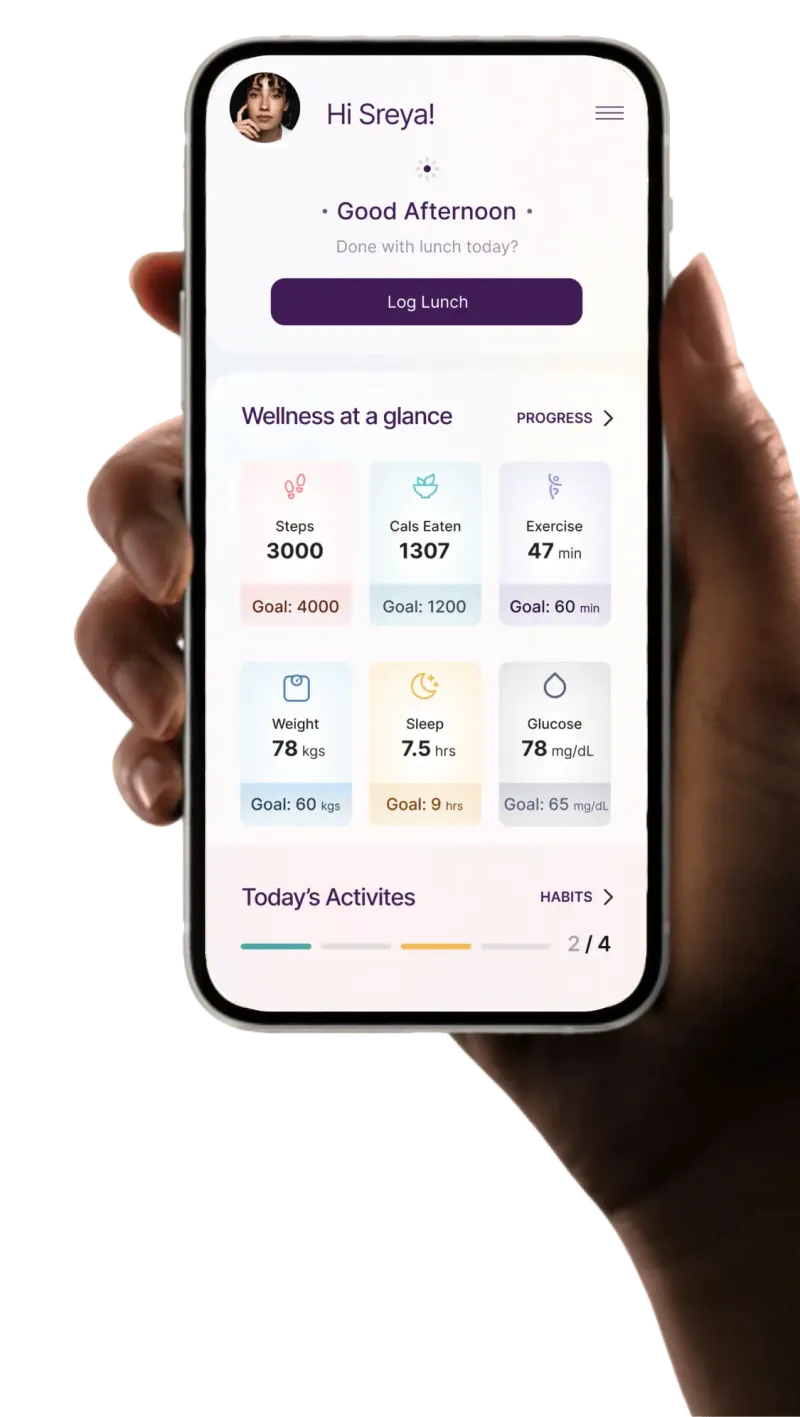 People who have joined hands in leading diabetes reversal program in india