Diabetes is NOT a One-Way Trip!
Type 2 and Pre-diabetes reversal program
1-on-1 call with our health counsellor
Reduce sugar level and get off medication
1-on-1 call with our health counsellor
Results
Helping people to reverse diabetes
Have reduced or eliminated medication
Have reduced or eliminated insulin
Have seen reduction in sugar levels
Average weight-loss sustained within 3 months
Based on 90-day outcome of clients with A1c>8%
Based on RCG with A1c>8%
Our Publications and Presentations

Presented at the
82nd Scientific Session at New Orleans, June 2022

Presented at the
Annual conference of Diacare: Ahmedabad 2022
on efficacy of sugar.fit's integrated AI driven platform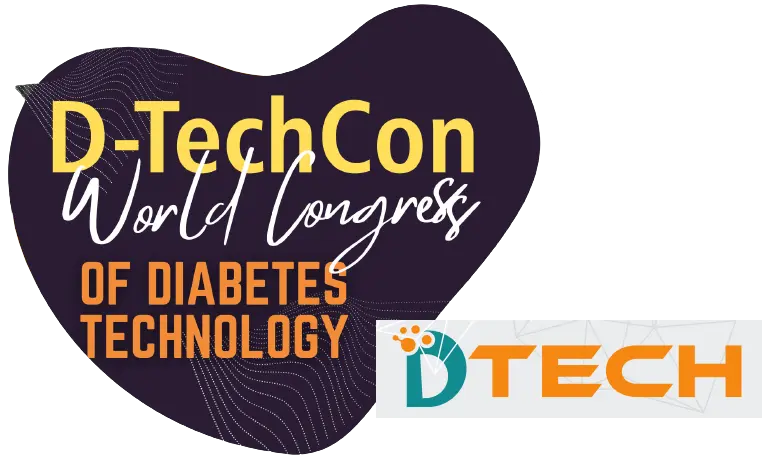 Presented at the
World Congress of Diabetes Technology 2022
on sugar.fit's Integrated Type-2 Diabetes Reversal Plan

Presented at the
Annual conference of Diacare: Ahmedabad 2022
on the Correlation Between Reduction of Glycated Hemoglobin (HbA1c) to Waist Circumference

Presented at the
The International diabetes summit CDI- Virtual conference- 2022
A retrospective evaluation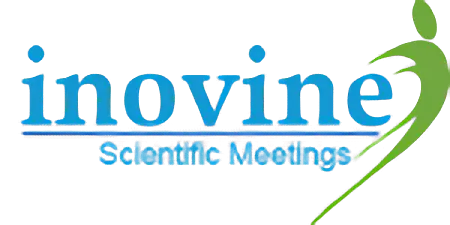 Presented at the
3rd world congress on diabetes and endocrinology
Dubai 2022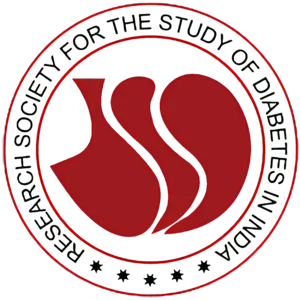 Presented at the
50th Annual meeting of the Research Society for the Study of Diabetes in India
on the Effectiveness of Apple cider vinegar on postprandial sugar levels
Check out our Success Stories
Sudeep Mukherjee
HbA1c:

12.5%

8.5%

Sugar Level:

240 mg/dL

110 mg/dL

Weight:

9 Kgs

Insulin:

16

0

Medication:

5

0
"With Sugar Fit it has been a pleasant Experience overall. The support from the team was excellent. Right from onboarding whenever I had an issue, it has been resolved on priority. The sugar fit app needs a special mention, which is really user friendly and very informative. Overall the journey till now has been very satisfying, motivating and helpful. I can't thank sugar fit enough for bringing about this reversal journey and allowing me to lead a healthy and happy life."
Anandaram
HbA1c:

10.9%

7.8%

Sugar Level:

300 mg/dL

120 mg/dL

Weight:

5.5 Kgs
"This is the best part of the program. Sugar fit helped me to change my eating habits very smoothly. I am very comfortable throughout the journey. I can't thank them enough. As without any difficult to adapt changes i achieved my goal successfully. They provide me different alternatives to junk food. Earlier i used to remain tensed. Since my diabetes reversal i feel very happy, mentally. I will recommend only sugar fit to others. It is a result oriented program and the people who are running it have tremendous amount of knowledge."
Vinod
HbA1c:

10.4%

6.8%

Sugar Level:

330 mg/dL

140 mg/dL

Weight:

5.5 Kgs

Insulin:

16

8
"After i joined sugar fit my lifestyle changes have happened drastically and I am loving that. My coach follows with me everyday regarding my food and regarding my physical activity which keeps motivating me, right? Because of that everyday i walk 15 kilometres. I work out for 20 minutes. And i do meditation as well. The best part is the app actually gives you a notification that 'hey this is your walking time' and 'hey this is your meditation level'. And all of this come through the app."
Shiv Nigam
HbA1c:

12.8%

8.8%

Sugar Level:

200 mg/dL

160 mg/dL

Weight:

5 Kgs
"Can you believe that a person like me who never used to go for a walk, now i walk 5000 to 6000 steps everyday. I used to take insulin but now i don't need it. In just 14 days sugar fit helped me reduce insulin dependency that was required for the past 4-5 years. That is a miracle!"
Sharada
Weight:

11 Kgs

Medication:

18

13
"The result was with walking, exercising, proper food my weight in few months came down by 11 kgs and my sugar also came down drastically. I have now reduced my insulin because of the reduction of sugar readings. And i am very thankful that i am because i am feeling very fit and fine and having full of energy. I thank sugarfit Anna shiroy and Dr. Belly appa."
Rajesh
HbA1c:

11.3%

6.3%

Weight:

7 Kgs
"Before Sugar fit, my Hba1c is 11.3, now it has come down to 6.3. My weight has gone down from 80kg to 73kgs. I have also got my medications done. With proper diet i started to feel improving my energy levels. From sugar fit learnings i will be able to keep my sugar levels down through out my life time."
Ankesh
HbA1c:

7.8%

5.8%

Sugar Level:

200 mg/dL

110 mg/dL

Weight:

7 Kgs
"Earlier i was not sure about the impact of food intake in my body. But now i am quite mindful of what i am eating. Something which i feel is not good for me. I can easily resist food or snack right now. Before this program it was very hard to do the same. The level of self control has come through this program which is one thing i was happy about."
Anand tatti
"I noticed not only my blood sugar levels start coming under control, but also my weight reduced and my waist measurement reduced which i was required to measure once a week. My wife tells me that my energy levels are much better now and that is true because i feel happy about exercising and going for a walk. My fasting and post prandial sugar levels are now at 98 and 99 respectively. I definitely feel that taking on the sugar fit program was a blessing for me. I started feeling proud of myself. I started feeling good about practising good habits. Eating healthy, sleeping well and proper exercises. So my life has changed because of my lifestyle has changed."
Ajay kumar
HbA1c:

6.5%

5.5%

Sugar Level:

130 mg/dL

100 mg/dL

Weight:

3 Kgs
"Sugar fit does not treat us as customer, but as a friend. They treat us like we are part of the same family. They are always working towards your well being. Sugar fit did a tremendous job in guiding my food habits, exercise routine and lifestyle changes. I recently got promoted to the manager position in my company. I would like to give its credit to sugar fit. I can enjoy my life better than before. And i can feel this joy every passing moment. Al though my sugar fit journey is ending, but its impact will never end throughout my life."
Anil kumar
HbA1c:

6.1%

5.4%

Sugar Level:

105 mg/dL

85 mg/dL

Weight:

8 Kgs
"The best part of about the sugar fit app is committing to daily milestones as per the dietitian. Also the food, sleeping habits and work outs easily manageable through this app. That motivated me a lot. My physical appearance has improved. I feel much more confident. Earlier i was less confident due to being overweight. Now i can perform my daily duties faster and with more control."
Meet our Doctors
Dr. S.R. Aravind
30 years' experience
MBBS, DNB (Internal Medicine), Fellowship in Diabetology, FRCP Glasgow, FRCP Edinburgh, FRSSDI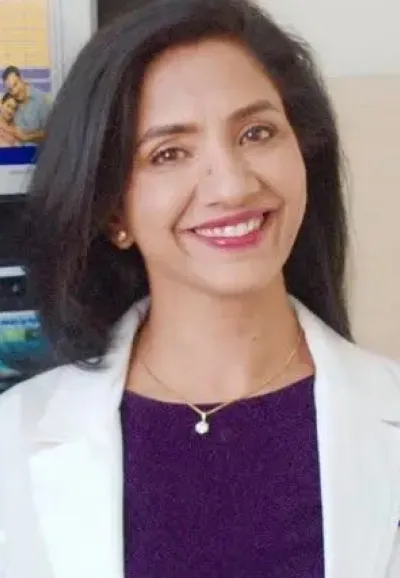 Dr. Chhavi Mehra
25 years' experience
MBBS, MD (Internal Medicine), UCSF (USA)
Dr. Srinath A
26 years' experience
MD(Gen Med),MRCP(UK),MRCP(ENDO),CCT-UK(D&E),FRCP(LONDON)
Dr. Chandrika KM
23 years' experience
MBBS, PGDDM, CCEBDM, CDE, FACE (USA), Visiting Clinician Mayo Clinic (USA), Fellow ISPAD Harvard University Joslin Diabetes Center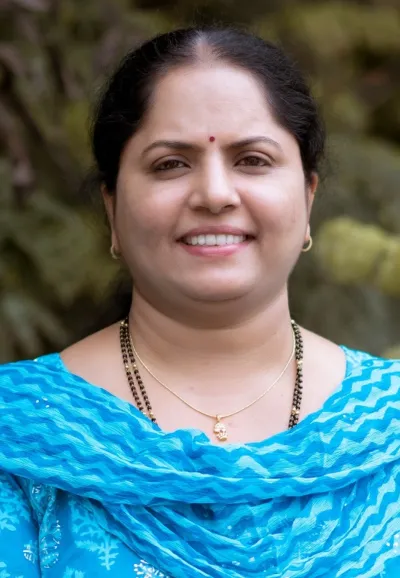 Dr. Usha Hullahalli Vasudev Rao
19 years' experience
MBBS, DNB (Family Medicine)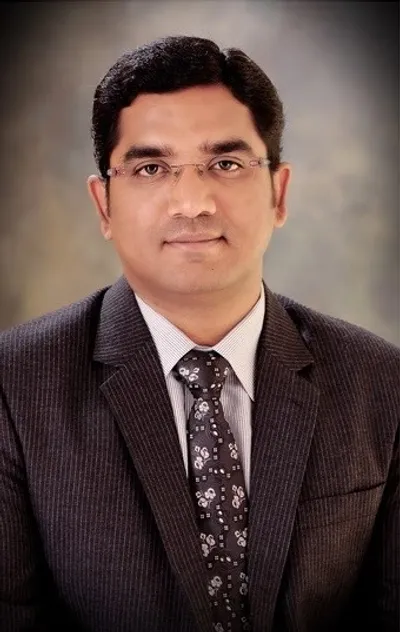 Dr. Mohammad Suleman Hussain
13 years' experience
MBBS, PG Dip in Endocrinology and Diabetes, Diploma in Diabetology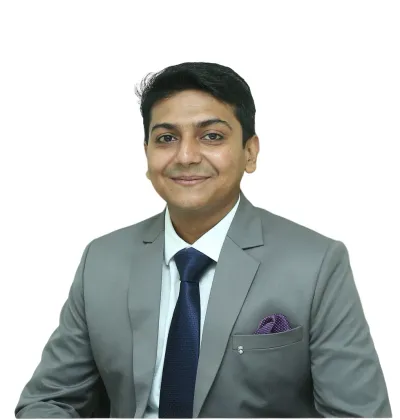 Dr. Hardik Tusharkant Bambhania
13 years' experience
M.B.B.S., M.D. , Certificate, Certificate in Evidence Based Diabetes Management, Graduate Diploma, Theory Of Addictions
Meet our Diabetes Reversal Coaches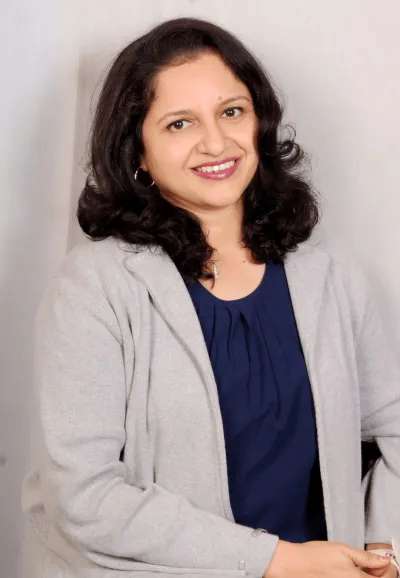 Rekha Prabhu
Masters in Food Science & Nutrition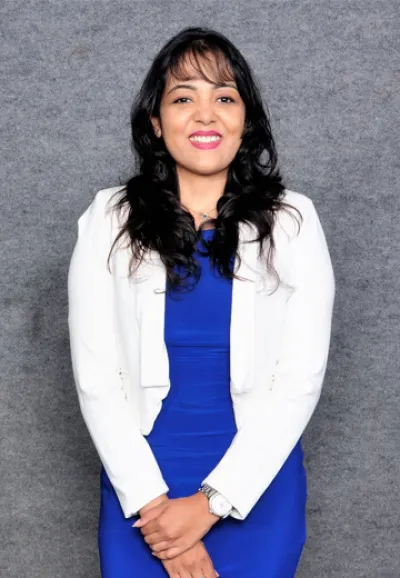 Annie Mattilda
MSc in Food Science & Nutrition, Certified Diabetes Educator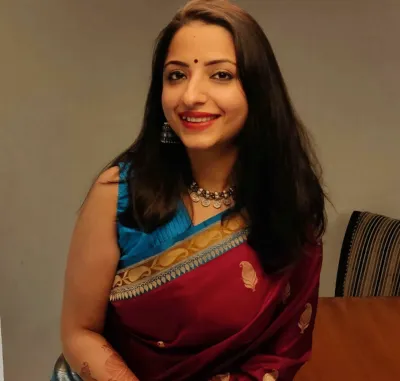 Venus Singh
M.Sc. Foods and Nutrition (Dietetics)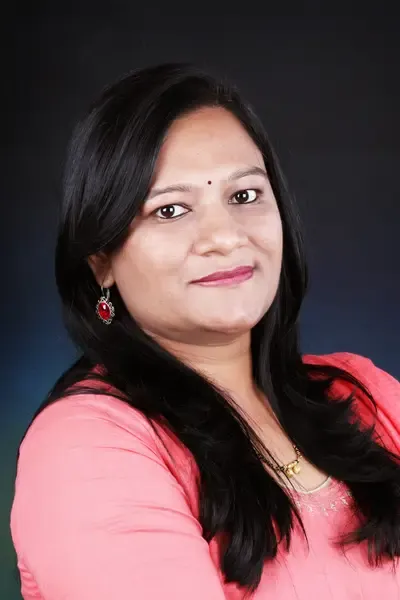 Laxmi Kulkarni
Masters in Clinical Nutrition and Dietetics, Bachelor of Ayurveda Medicine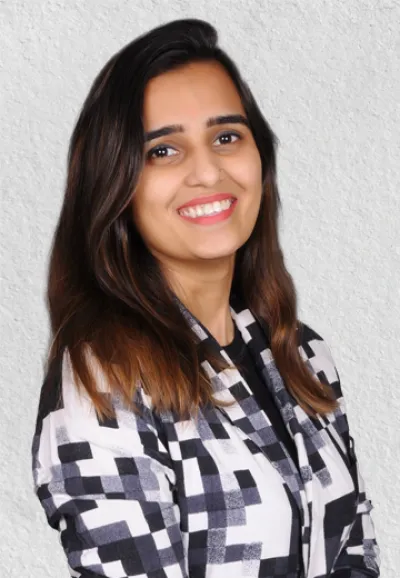 Diti Bakhtiani
PGD in Nutrition & Dietetics, Certified Diabetes Educator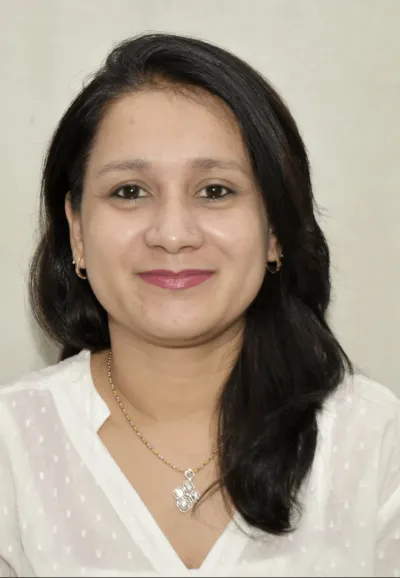 Priyanka Nahar
PG Diploma in Nutrition & Dietitics, Certified Diabetes Educator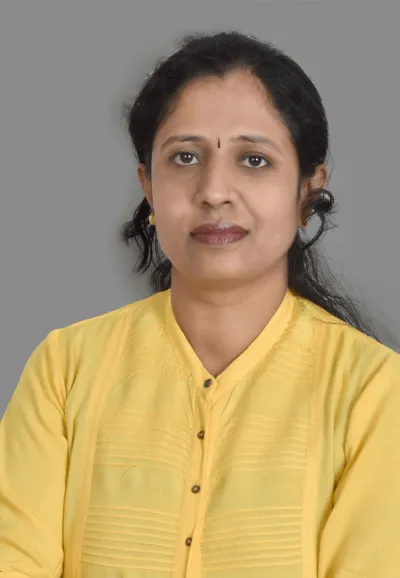 Vanitha D
MSc in Dietetics & Food Service Management, Certified Diabetes Educator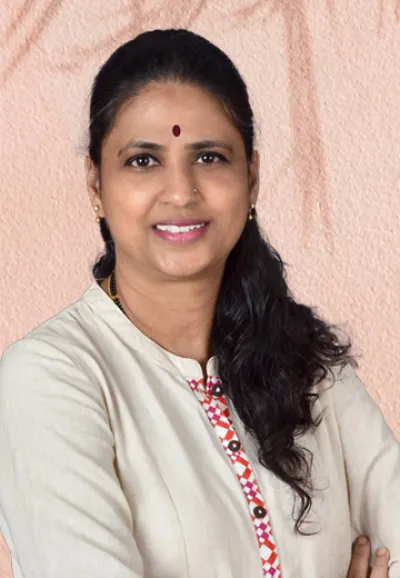 Uma Jayasimha
MSc (DFSM) in Dietetics & Food Service Management, Certified Diabetes Educator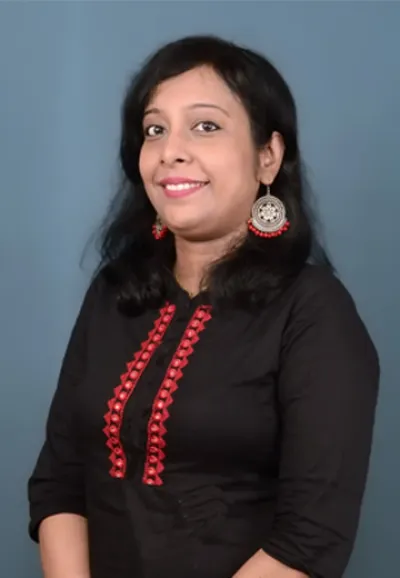 Karnika Chakraborty
MSc in Dietetics & Food Service Management, Certified Diabetes Educator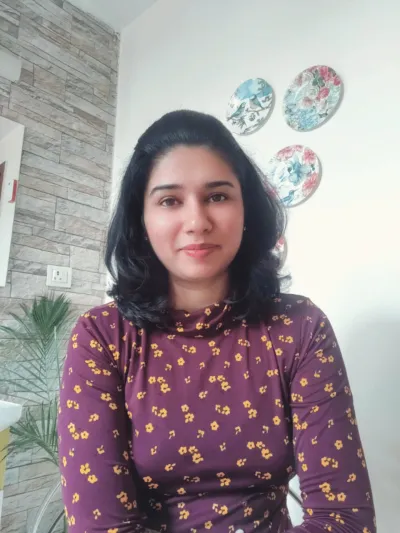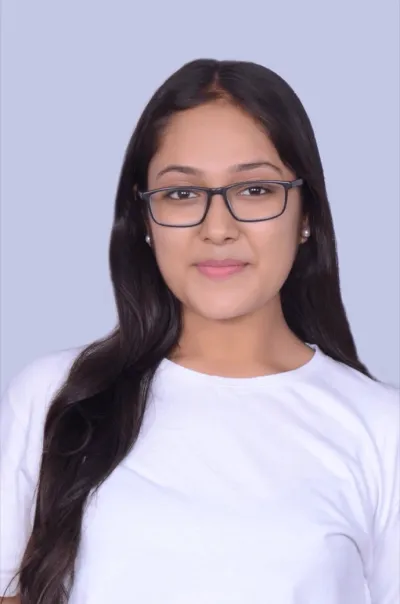 Ayushi Goel
PGDM in Dietetics and Public Health Nutrition
How it Works
A Step-by-Step process of diabetes reversal program
1
Continuous Glucose Monitoring*
Track blood glucose level in real time to maximise diet, exercise and sleep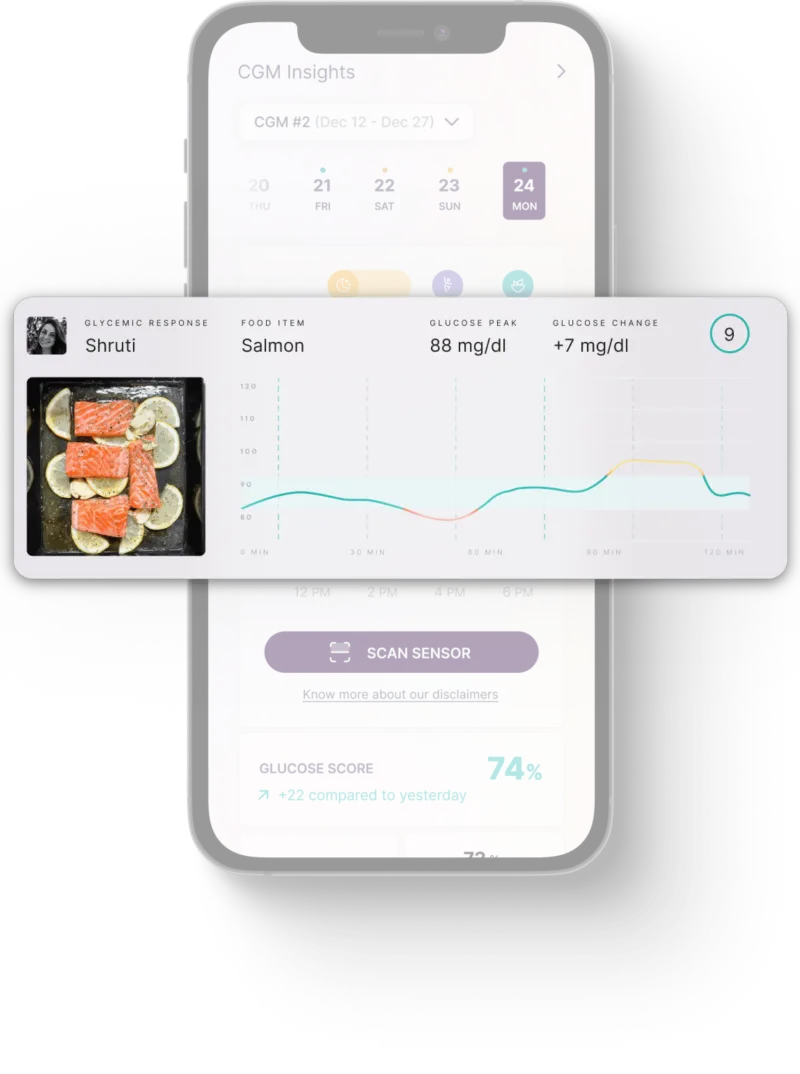 2
Best-in-class Doctor Consultations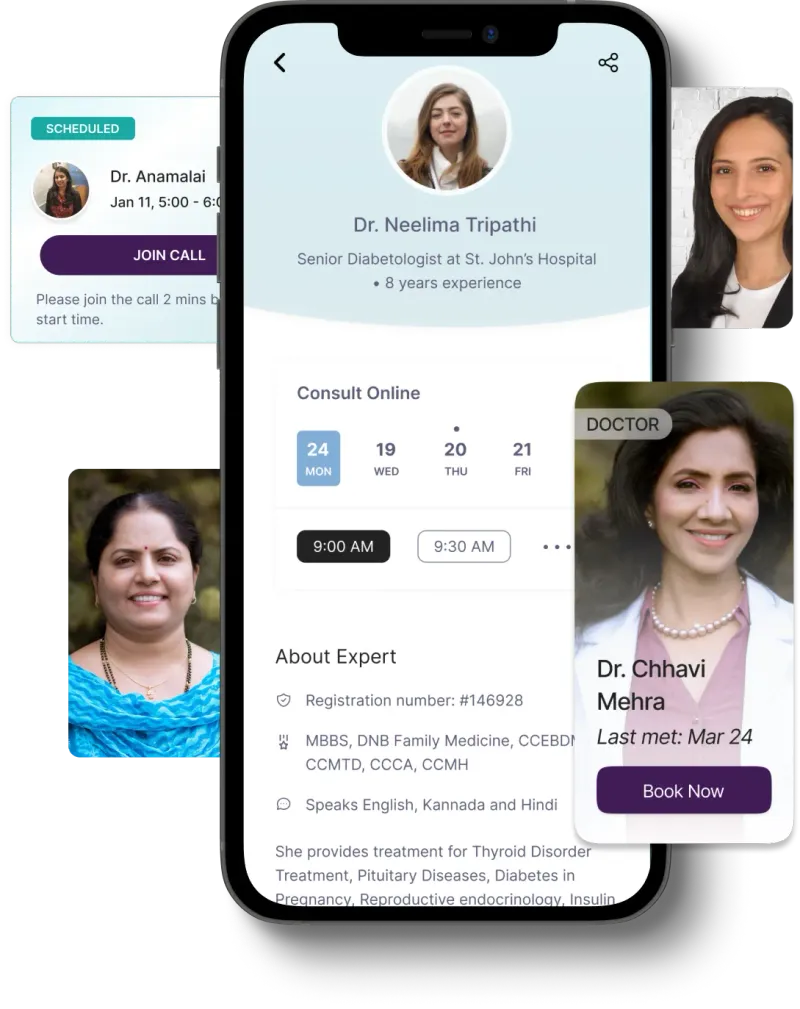 3
1-on-1 Live Diabetes Expert Coaching
Certified Diabetes Care coaches to monitor your daily health signals and coach you through the entire process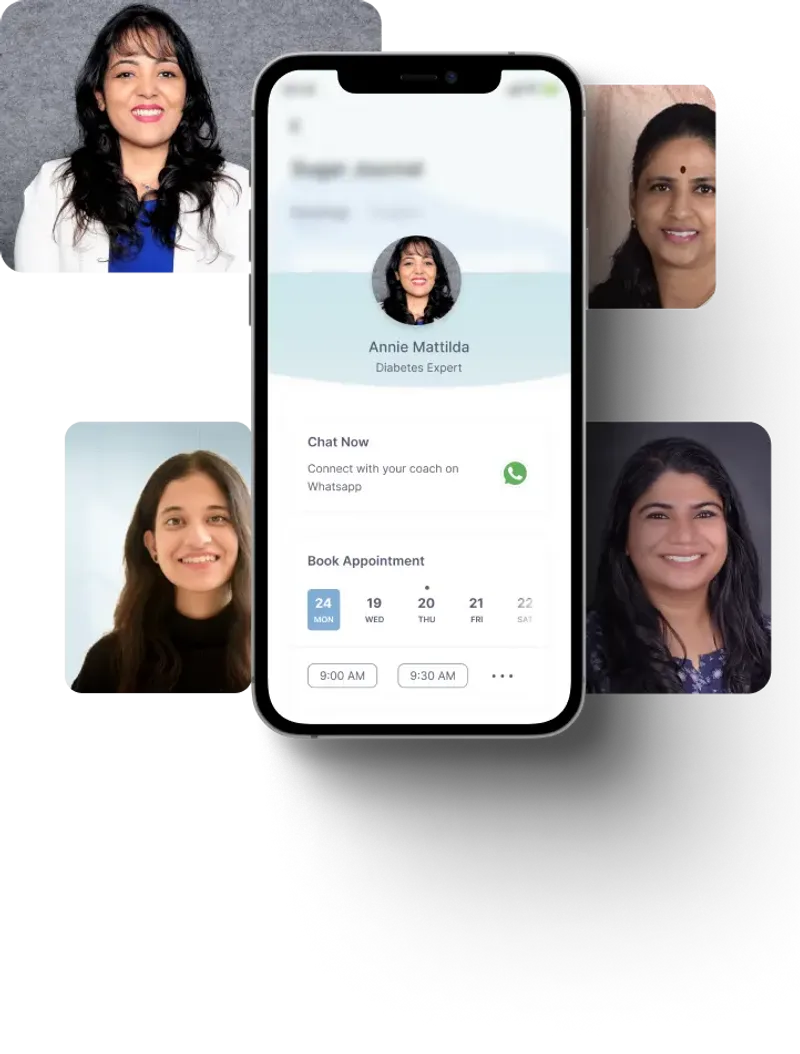 4
Comprehensive Diagnostic Testing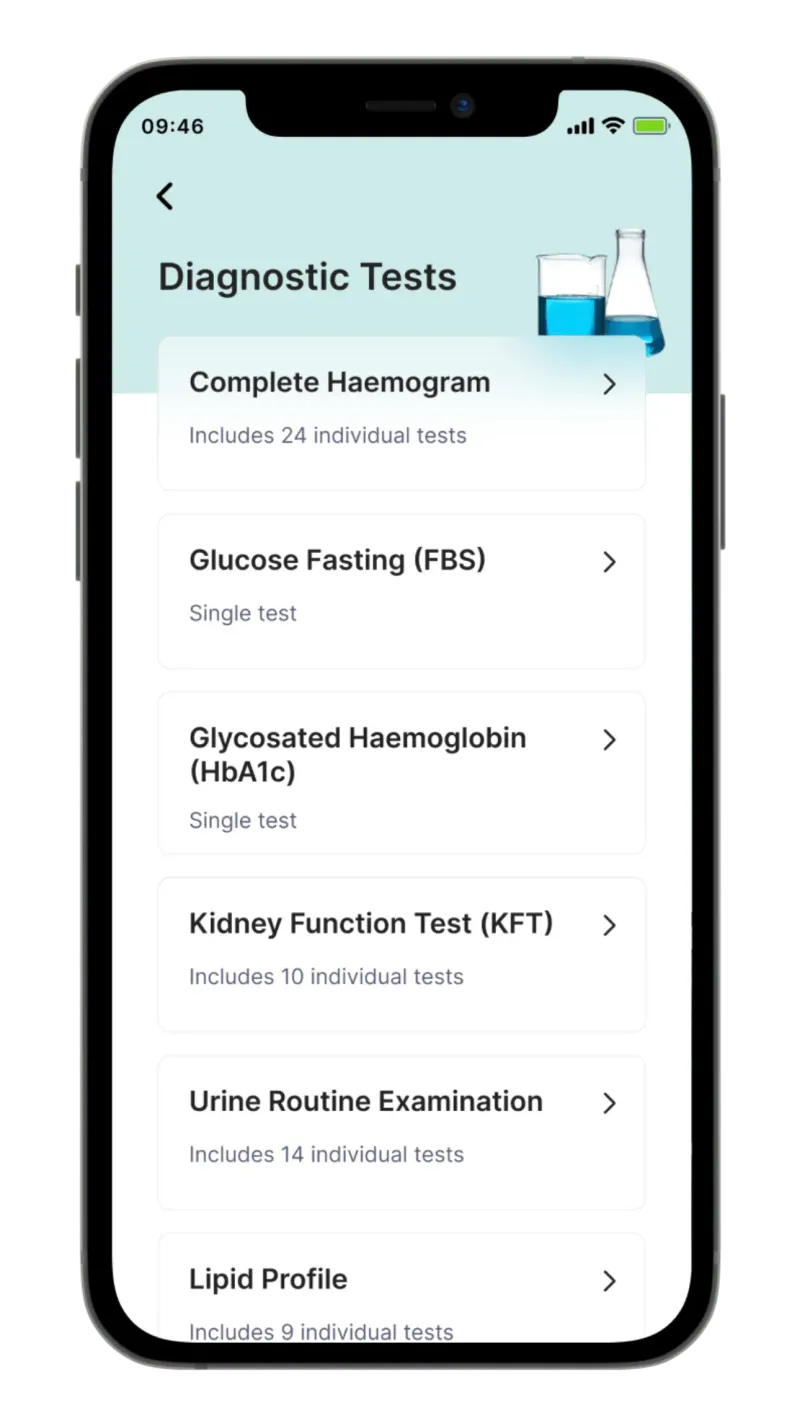 To track ongoing blood sugar levels through the entire year, you get a free glucometer, 50 strips and lancets.
6
Unmatched Personalized Plans
No fad diets. Personalised nutrition, fitness and mindfulness plans and daily Live fitness classes with India's top fitness experts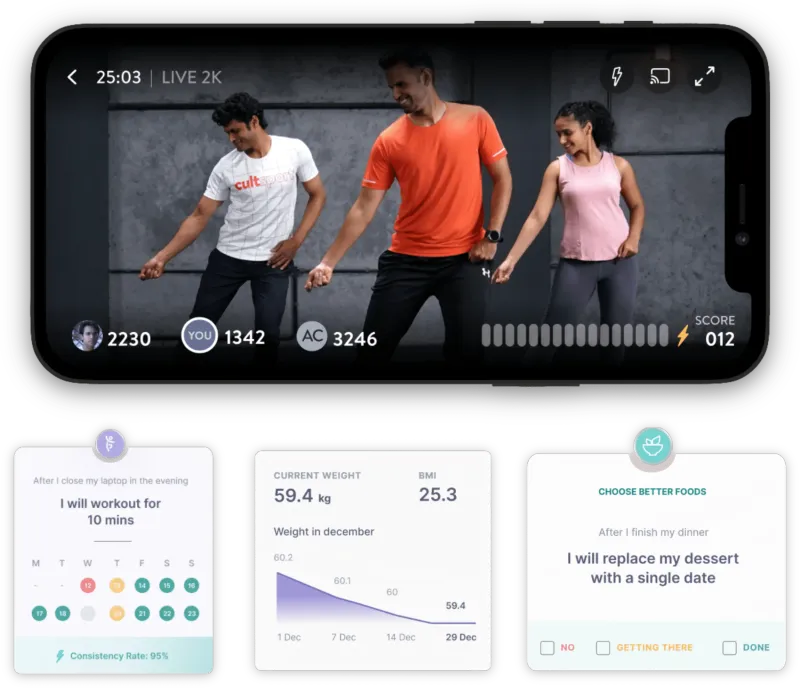 7
Premium Health Community
Inspiring community with Experts and diabetes reversal aspirants to support you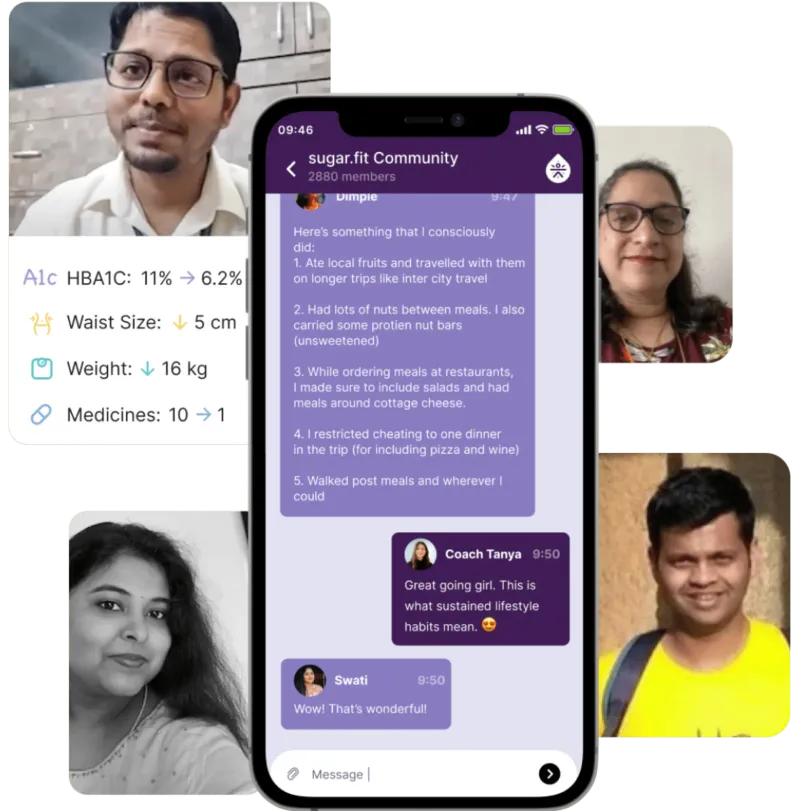 Exclusive access to track your daily health progress, be in touch with your Care Team and access nutrition plans, recipes, fitness videos & educational videos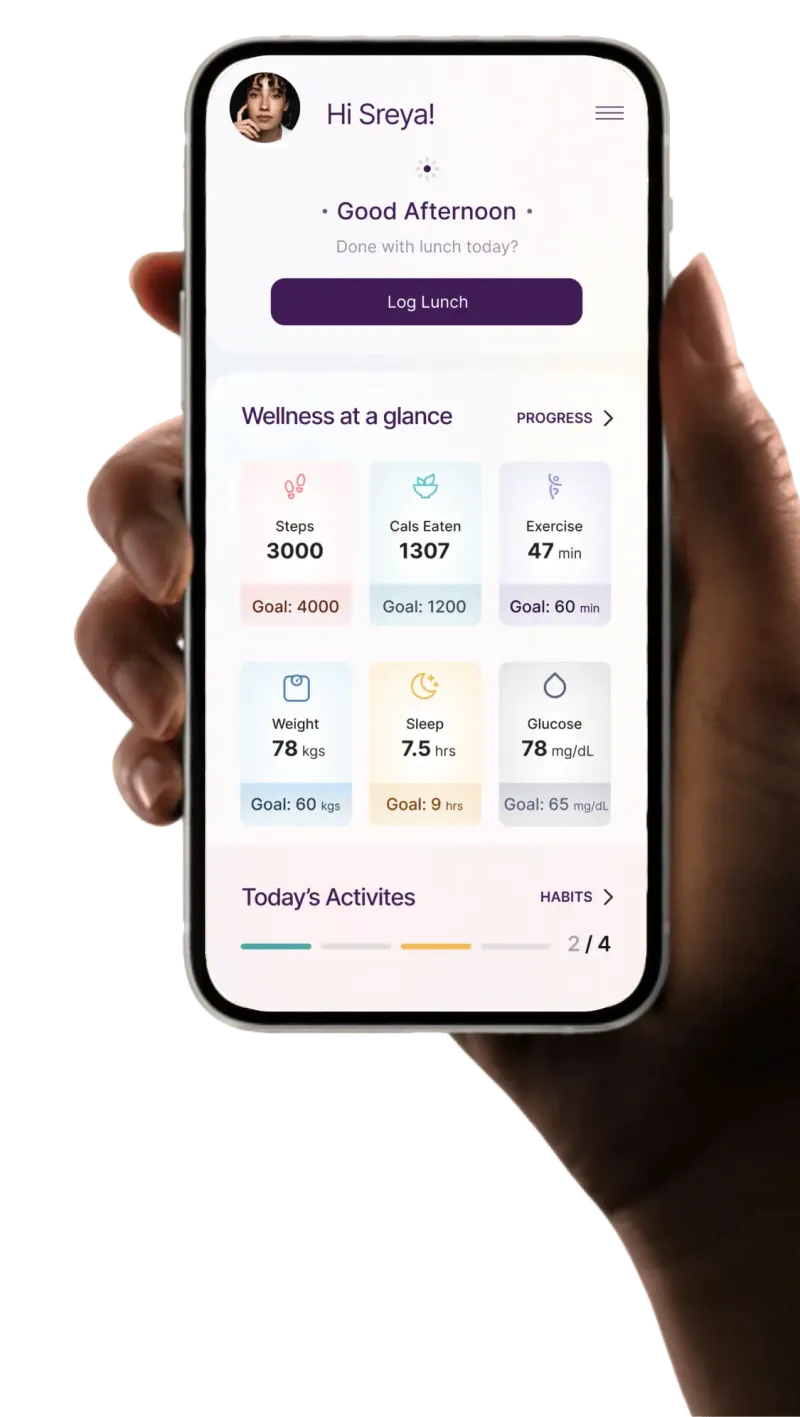 People who have joined hands in our fight
Frequently Asked Questions
For all additional questions, please feel free to contact us!
Is Diabetes Really Reversible?
How Can I Join this diabetes reversal programme?
Can chronic diabetes be reversed?
What is the success rate of diabetes reversal?
Is it possible to reverse type 1 diabetes?
Which diet is best for Reversing diabetes?
Can I reverse diabetes naturally?
How long does it take for prediabetes reversal?
How can I reverse type 2 diabetes fast?
What foods can reverse diabetes?
Is type 2 diabetes reversal possible for all types of type 2 diabetes?
How is the Sugarfit Reversal Program different from others?
Is it possible to completely reverse type 2 diabetes through a diabetes reversal program?
Customer Reviews For sugar.fit
5 out of 5 • 20 reviews
"impeccable customer service

Sugar.Fit has been amazing in assisting my mother reverse her diabetes. Their impeccable customer service and ability to answer all... Read More"
Madhav S Raman
24th Dec, 2022
"Coaches here have such an immense knowledge

I took their plan for my sister who was prediabetic, but later took the plan for me as well just for the guidance. The coaches here,... Read More"
Ayushi Goel
10th Aug, 2022
"My father is medicine free

I took this program for my father. 7 months in the program , he is medicine free and his sugar levels have returned to normal. This... Read More"
"Off medicine and Normal sugar levels

Extremely good platform for diabetes reversal. My mother tried another product before but it didn't didn't and we switched to sugar.fit... Read More"
"Improvement in HbA1c levels in 4 months

Greate experience tremendous improvement in HBA1C in just 4 months duration and best support from coaches 👍 highly recommended"
Praveen Pandit
15th Feb, 2022
"Personal attention from Coach

Great Product experience. Lots of personal attention from my coach and the CGM is so cool!"
Parvesh Debuka
6th Aug, 2021
"Regular Intervention with Dietician

Being a prediabetic it helped me to reverse my path and come back to normal sustainable lifestyle. Regular intervention with my dietician... Read More"
"Stop tablets for Diabetes

Love how the program benefit my dad. It helped him to stop taking anymore tablets for diabetes."
Parveen Kumar
20th Feb, 2022
"Easy and Simple Nutrition Plan

Best program which is easy and simple nutrition plan with continuous monitoring of my coach and doctor with sugarfit helped me to reverse... Read More"
"I would recommend sugar.fir to all the diabetes patient

Amazing platform to reduce diabetes without any fad diet method, getting rid of medications was impossible according to me but sugar.fit... Read More"
Atish Mohanan
2nd Mar, 2022
"best platform on genuineness

It's the best platform on genuineness, and the coaches are so compassionate , hearty, always available whenever a patient needs in... Read More"
"The coaches are like ur friends they listen

I brought this program for my dad and I am glad for the decision I took. He loved the program,coaches are awesome and provide personalised... Read More"
Rizwana Mistry
4th Aug, 2022
"I dropped 2% HBA1C and in 8months of time

I was diagnosed with type 2diabetes with HBA1C 13% for about 8year tried multiple programs everyone was just experimenting on me including... Read More"
Sam Son Rex
24th Dec, 2021
"Focus given to diet and fitness

very good platform to reverse diabetes where main focus is given to diet and fitness Highly recommended"
"Parents medications are cut off

loved it !!! it's been many days since I was worried about diabetes for my parents . but since when I got into it their lifestyle and... Read More"
"achieve results within short period of time.

I am very happy with the program. I was diagnosed as pre diabetes and really amazed to achieve results within short period of time."
Sudha Sushma
24th Dec, 2022
"personal attention from my coach

Sugarfit is a welcome change just for the personal attention I get from my coach. She takes the time to know what drives me, affects... Read More"
"here is the best solution you got

For people who are looking for type 2 diabetes & prediabetes reversal, here is the best solution you got with the holistic approach... Read More"
"easy to follow very cooperative team

best way for Diabetes Reversal easy to follow very cooperative team happy to join Sugarfit. 5 stars keep doing the good work"
Vince Willi
24th Dec, 2021
"coaches and the Doctors were really helpful

Really promising, if u have type 2 diabetes or prediabetes I would say this is the best option. The coaches and the Doctors were really... Read More"
Ramya Shree Reddy
4th Aug, 2022