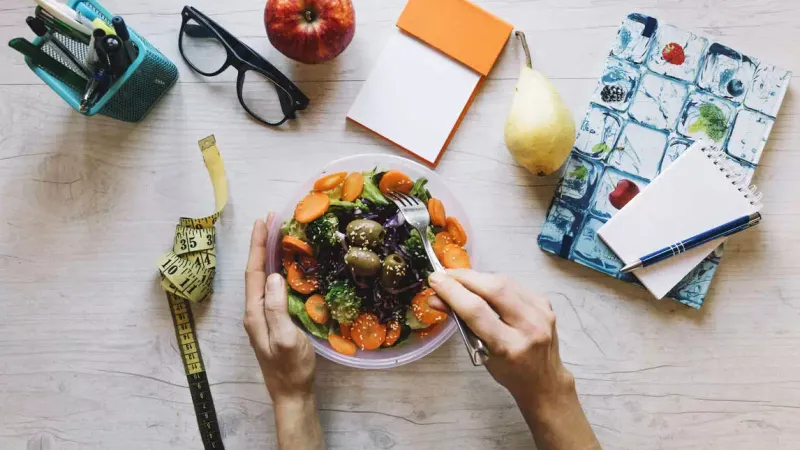 Nutrition
Medically Reviewed
---
Our Review Process
Our articles undergo extensive medical review by board-certified practitioners to confirm that all factual inferences with respect to medical conditions, symptoms, treatments, and protocols are legitimate, canonical, and adhere to current guidelines and the latest discoveries. Read more.
Our Editorial Team
Dr. Apoorva T, MHM.
MEDICAL ADVISOR
17 Healthy Lunch Ideas for Weight Loss
A healthy and optimal weight range can benefit your overall lifestyle in many ways. More energy throughout the day, better levels of concentration, lower susceptibility to developing other illnesses, and many other advantages. Diet is a huge part of any weight loss program. Maintaining a healthy diet can work wonders for overall well-being and a healthy weight. Here are some lunches for weight loss that you can try. 
Healthy vegetarian lunch ideas for weight loss
Get ready to break some of the most common misconceptions regarding the vegetarian diet. People often believe that vegetarians have limited options when it comes to planning and curating their meals as they cannot get sources of protein as non-vegetarians do. However, these ideas and meals that can be devoured as lunches are ideal for a healthy vegetarian diet. Additionally, they can be fun to make and are tasty. Also know about the vegetarian protein diet.
1. Lemon and Dill Chickpea Sandwich
This is a 10-minute recipe for an easy and healthy lunch that would require only 3 steps to make! All you need to do is mash the chickpeas with a potato masher or a fork and add lemon juice, mustard, olive oil, hummus, etc, you can add any kind of seasonings and pile the mixture between two slices of whole grain bread with lettuce, mayonnaise, etc to make a low-carb sandwich that will keep you full for a long time. 
2. Broccoli and Pea Soup
No time for a heavy lunch? This soup will be perfectly filling even when you are on the go. Designed to keep you light and fresh, you can also pair it with a slice of whole wheat bread. Cook both the vegetables separately as they cook differently and then add to the broth. Feel free to add any more vegetables as you deem fit. You can water down the soup to make it thinner and even lighter.
3. Chickpea Avocado Salad
Level up your lunches for weight loss by adding this salad recipe. Being high in protein and fiber, this salad can be put together in 5 minutes. Once you rinse and drain the chickpeas, cut up the avocados, dice an onion, and throw everything in a bowl. Next, add feta cheese, honey, and lime juice along with salt and pepper. Mix well and your lunch is ready.
4. Curry Lentil Salad
Sweet, spicy, and tangy – all on one – perfect to take during last-minute potluck invites! It will keep you full for a long time as lentils and beans are great sources of plant-based proteins. Combine lentils, onions, red peppers, fresh coriander, lemon zest, and any other ingredient you would like to add in a bowl. You can store this in the fridge for 5-7 days.
5. Smooching Mushrooms on Toast
Mushroom is a great ingredient for weight loss and is healthy no matter the type. You can make creamy mushrooms by sauteing them in soy sauce. Add apples, garlic, green onions, and herbs for flavor. Add salt, mint leaves, and pepper to taste as you toast your bread on the side. Cook well and then add the mushrooms to the toast and serve!
Healthy non-vegetarian lunch ideas for weight loss
An assortment of non-vegetarian and meat-filled recipes that can provide you with the right kind of nutrition along with promoting weight loss can be used for lunch. 
1. Egg roll in a bowl
Egg rolls can be made with filling and lots of lean protein like ground turkey or chicken. Rich in vitamin K, these can be fitting lunches for weight loss. Heat oil in a pan and add onions, garlic, and ginger. Next, add chicken and cook. Add the shredded cabbage, carrots, fish sauce, sesame oil, vinegar, etc, and season with salt and pepper. Garnish with Coriander, and sesame seeds, and serve
2. Paleo chicken curry
Paleo chicken curry has numerous health benefits as it has turmeric which is known for its anti-inflammatory properties. The paleo version is made with cauliflower as a side which is a healthier option for weight loss. Add coconut milk and lots of veggies.
3. Lemon chicken with millet salad
This chicken salad is made of whole grains that can be easy to pack for work. Prepare any millet of your choice according to the directions and cool it in a salad bowl. Add the shredded chicken, cucumbers, tomatoes, green onions, feta, and mozzarella cheese, and whisk with olive oil and lemon juice. Toss and season with salt and pepper. Cover and chill for 30 minutes before serving.
4. Tuna egg salad stuffed peppers
Wash the peppers and remove the seeds from the peppers and slice a small piece from the bottom so that it sits flat for the stuffing. Add ingredients like avocados, eggs, tuna, onions, mustard, etc, and mix well. Stuff each pepper with the mixture.
5. Chopped chicken and broccoli salad
Combine the broccoli, chicken, walnuts, and green onions in a bowl. Whisk mayonnaise, vinegar, and sugar, if needed. Pour the mayo dressing over the broccoli mixture and toss. Cover and refrigerate until chilled. 
6. Slow Cooker Yellow Chicken Curry
Even though the cooking time overall might be high, this dish tastes fantastic once done. With a hint of warming spices, coconut milk, and a tinge of peanut butter to add to the taste, this chicken curry can be a great meal for a Sunday family lunch. Enjoy the variety of tastes with slow cooking and gentle stirring. Also know about the foods to avoid with diabetes.
Healthy-Plant Based lunch ideas for weight loss
What could be healthier than plant-based lunch options? Choosing this to be part of your diet can help create a wholesome diet plan that can aid and assist in weight loss.
1. Lentil soup 
The ideal plant-based soup as a lunch option can be made ahead of time and reheated for the perfect taste. When trying lunches for weight loss, this is perfect as it is filling, filled with iron, and fibrous. Add vegetables like onion, celery, carrots, etc to a pan and saute. Sprinkle salt, pepper, cumin, red chili powder, etc, and add a tomato paste, some vinegar, and the lentils. Pour the broth and boil. Cover the pan and simmer for 30 minutes.
2. Garden veggie chickpea salad sandwiches
Chickpeas help in weight management. You can mash them and add any kind of vegetable to the mix – onions, celery, carrots, pepper, etc. Add these chopped veggies to the bowl of chickpeas and top it off with mayo, yellow mustard, salt, pepper, etc. You can also add sunflower seeds and basil to taste. Pile on the bread slices or enjoy as a wrap or salad!
3. Millet and black bean stuffed sweet potatoes
Preheat the oven to 350 degrees First and wash the potatoes. Add some olive oil and salt and bake the potatoes. Saute the onions in a pan and add garlic and other spices. Add any millet of your choice and simmer for 15-20 minutes with a lid. Add black beans, corn, coriander, etc. When the potatoes are done, slit midway through them to create an opening and add the filling. Once the potatoes and fillings have cooled down, bake for 5-10 minutes again before serving.
4. Veggie wraps
Plant-based wraps are fun and easy to make and are super healthy. Use whole wheat tortillas, hummus, carrots, cucumbers, and other vegetables and you can also make your wrap in lettuce leaves. Add sauces to taste and top it off with some salt and pepper.
5. Spicy peanut tofu Buddha bowls
Looking for a high-protein dish to combine with your workouts? Try this lunch recipe. Prepare the tofu well and drain the excess water from it. Make the rice on the side – brown rice, preferably. Cut the tofu into cubes and drizzle some olive oil and mix well. Do the same with soy sauce. Add a little cornstarch. Toss and saute other vegetables as you bake the tofu. Whisk all ingredients together with peanut butter, soy sauce, red curry paste, lime juice, etc, and add some water. 
6. Vegan pasta nourish bowl
You will not be at a loss for vegan recipes once you have this nutritious bowl in your corner. Loaded with vegetables, whole-grain pasta, and tofu, nothing could be healthier than this. Peas, cabbages, tahini, lemon juice, carrot, and tofu – all mixed in one can make a great meal for weight loss
Conclusion
Here is your guide to the perfect lunch recipes inclusive of different cuisines that can become your everyday ally for the perfect weight loss regime. Try out different combinations of these lunches on different days to check what suits you best. This diet plan with specifically-curated workouts can enhance your journey toward weight loss. Also know about the gestational diabetes diet.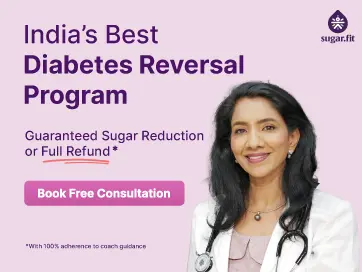 FAQs
1. What is a balanced meal for lunch?
A balanced meal would include a significant amount of carbs, proteins, fiber, minerals, vitamins, etc. Any lunch recipe that can help you feel full and power through the day can be a good start.
2. What is the healthiest snack?
Almonds, walnuts, fruits, eggs, etc can be considered healthy snacks as they do not load your body up with carbs. 
3. What should I eat every day?
A healthy combination of foods that combine different categories of nutrients can be eaten every day as a part of a balanced meal. A wholesome breakfast, lunch, and dinner can be added to the plan.
Disclaimer
This website's content is provided only for educational reasons and is not meant to be a replacement for professional medical advice. Due to individual differences, the reader should contact their physician to decide whether the material is applicable to their case.