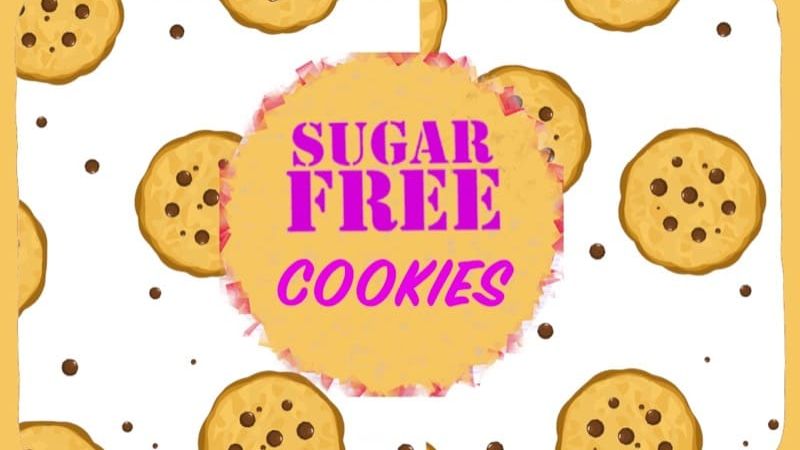 Nutrition
Medically Reviewed
---
Our Review Process
Our articles undergo extensive medical review by board-certified practitioners to confirm that all factual inferences with respect to medical conditions, symptoms, treatments, and protocols are legitimate, canonical, and adhere to current guidelines and the latest discoveries. Read more.
Our Editorial Team
Dr. Apoorva T, MHM.
MEDICAL ADVISOR
10 Sugar Free Cookie Recipes for Diabeties
Having diabetes can turn out to be a challenging position to be in, especially during the festive season. When people all around are distributing sweets, you cannot avoid them for long. But things can get better if you prepare some sugar-free cookies for diabetics well ahead of time. Now you must be thinking what cookies can diabetics eat? To help people with diabetes satisfy their sweet tooth, we have shared some incredible recipes for sugar free cookie for diabetics below that won't skyrocket your blood glucose levels. So quickly check out the recipes. Also know about Biscuits with Tea v/s Puffed Rice with Tea.
Sugar-free Chocolate Chip Cookies
To bake some delicious best cookies for diabetics, you will need following ingredients:
blanched almond flour
vanilla extract
egg
sugar-free dark chocolate chips
butter (or ghee)
erythritol (sweetener)
If blackstrap molasses and xanthan gum (if readily available near your grocery stores, you can consider adding them for a better flavor and texture)
Steps to follow to make delicious best cookies for diabetics:
Once the ingredients are ready, mix the butter with the sweetener.
Then beat in some eggs, vanilla extract, and blackstrap molasses.
Stir well and gradually start adding some almond flour and xanthan gum.
Now knead the mixture into dough and create small-sized balls from it. 
Flatten each ball on a parchment paper-lined cookie sheet and put it in the oven to bake for 15-20 minutes.
These cookies have merely 4 g of net carbs, compared to the whopping 29 g of carbs in regular cookies. Also read about almonds for diabetes.
Almond Flour Shortbread Cookies
Making almond flour shortbread cookies requires the least number of ingredients.
All you need is -
vanilla extract
blanched almond flour
butter
erythritol (sweetener)
Steps to making almond flour shortbread cookies:
Start by mixing the flour and sweetener in a mixer till they become fluffy and light in texture
Now add in the remaining ingredients and mix well
Now form cookie balls from the resultant dough, flatten them, and bake them until they're golden brown.
These are the healthiest cookies as they contain less than 2 g of net carbs. And since you're using almond flour, the carbohydrate content automatically reduces while increasing the fiber and protein levels.
Chocolate Peanut Butter No-Bake Cookies
To make some delicious chocolate peanut butter no-bake cookies, you'll need following ingredients:
peanut butter
vanilla extract
cocoa powder
roasted & unsalted peanuts
raisins
salt
To make peanut butter cookies for diabetics follow below step by step guide:
You just have to add all the ingredients in your food processor and blend them till it becomes smooth.
Once you get the desired consistency, give the dough the desired shape, and you're done.
Since there is no flour and no regular butter, these cookies are generally healthier than others. They have low carbohydrates and low sugar cookies for diabetics are loaded with protein and fiber. Read more about diebetic diet chart.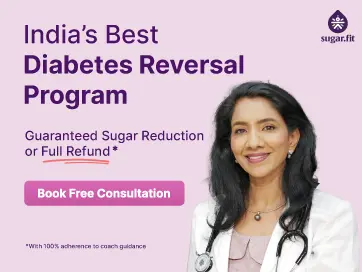 Low-Carb Coconut Macaroons
The best part of making these sugar-free cookies for diabetics is you only need a few ingredients at hand. You can start by making syrup of water, granulated sugar, and salt.
These are the primary ingredients for this recipe:
Granulated sugar
egg
keto
chocolate chips
unsweetened shredded coconut
vanilla extract
salt
Step by step process for Low-Carb Coconut Macaroons:
Remove the syrup after it boils, and add a little vanilla extract.
Now in a food processor, add the shredded coconut, eggs, and the syrup you prepared.
Once the dough is prepared, scoop it out as small balls, and bake for a few minutes.
You can also drizzle some melted chocolate chips once the macaroons cool down.
These cookies have 1 g of net carbohydrates per serving.  
Speedy Skinny Cranberry Almond Cookies
Want to make some lip-smacking cookies using the healthiest ingredients? If yes, this recipe is for you.
All you need is -
an almond extract
ripe banana
dried cranberries
rolled oats
almond extract
almonds
almond butter
To prepare the cookies, follow below steps:
Smash the banana and add everything to the same mixing bowl.
Prepare dough using the mixture, scoop small balls, flatten them, and put them inside the oven for a few minutes.
One cookie will have approximately 82 calories, 2 g fiber, 2 g protein, and 12 g carbs. Also, explore a list of best foods for diabetes.
Chocolate Almond Truffles
Another famous diabetes biscuits sugar free option is chocolate almond truffles.
You can make Chocolate Almond Truffles using following ingredients very easily:
Medjool dates
cacao powder
sea salt
water
raw almonds
vanilla extract
To make Chocolate Almond Truffles delicious cookies, follow below steps:
Add all the ingredients (except water) to a food processor.
Run it till you see a sticky mixture.
Add water gradually as and when needed.
Once the texture is sticky, use a tablespoon and scoop out small dough balls. 
Place these balls on parchment paper and let them refrigerate for 30 minutes.
After 30 minutes, take the balls and toss them in a bowl with cacao powder to fully cover their surface.
Now let them reach normal temperature before you eat them.
Chocolate Almond Truffles cookies have approximately 5 g protein, 28 carbs, 5 g fiber, and 70 mg calcium. 
Pumpkin Snickerdoodles
People looking for healthy cookie options must have to try this recipe.
You need following ingredients to get started:
coconut oil
pumpkin puree
cinnamon
salt
baking soda
low-carb sweetener
gluten-free flour
nutmeg
ground ginger
egg
Follow following steps to get started:
Combine some flour, baking soda, spices, and salt in a bowl. Now, mix coconut oil, eggs, sweetener, pumpkin puree, and vanilla extract, and mix well in a separate pan. 
Add all the dry ingredients to this wet mixture and form a dough.
Now scoop little dough portions, shape them into small balls, then coat with a mixture of cinnamon, nutmeg, and granulated sugar.
Place these balls on a baking tray with parchment paper, flatten them with your hand, and bake till golden brown.
One serving of such a cookie has approximately 15 g carbs, 6 g fat, 2 g fiber, 1 g protein, and 13 mg calcium. Also know about Pumpkin for diabetes.
Low-Carb Holiday Cookies
To make low-carb holiday cookies, you'll need following ingredients:
eggs
low-carb sweetener,
ricotta
almond flour
baking powder
salt
unsweetened cocoa powder
You will have to mix all these ingredients in a bowl until you can get a smooth paste or dough. Once done, scoop out small portions and place them on the baking sheet. Now put them in the oven till they're perfectly baked. To make these cookies visually appealing, you can decorate them with a frosting made of heavy cream, peppermint extract, cream cheese, and a sweetener. These cookies have approximately 3g of net carbs, so you can have them without guilt. Also read about cheese for diabetes.
Easy Low-Carb Pecan Cookies
One of the easiest cookies to bake is the easy low-carb pecan cookies.
You can make these with just three ingredients:
chopped pecans
eggs
sweetener
Follow below steps to make Pecan Cookies:
Start by grinding the pecans, and then add eggs and the sweetener.
Now mix everything correctly and make small portions to be placed on the baking tray.
Bake them for 8-10 minutes, and they're done.
These cookies have approximately 1.3 g of net carbs. It is a very good cookie for diabetics with low carb content.
Low-Carb Almond Crescent Cookies
Want to treat yourself to some low-carb almond crescent cookies this holiday season? If yes, make sure you try this recipe.
You will need following ingredients:
softened butter
coconut flour
salt
sliced almonds
powdered sweetener for coating
granulated low-carb sweetener
almond flour
vanilla extract
Step to follow for Almond Crescent Cookies:
Start by blending butter, sweetener, and salt in a bowl.
Now keep adding the remaining ingredients while mixing well.
Now roll the mixture into a bowl full of sliced almonds, and give them the shape of a crescent.
Once done, place them on a baking tray and bake till they're golden brown.
Sprinkle them with little powdered sugar once they cool down.
These cookies have approximately 4 g protein, 5 g carbs, 3 g fiber, and 39 mg calcium. 
Bottomline
People love cookies, but when diabetes comes into the frame, they have to restrict their sugar intake. Diabetics can also continue fulfilling their sweet cravings by indulging in sugar-free cookies. These cookies don't use refined sugar and have the highest percentage of healthy ingredients with very low carbohydrates content. You can use sugar free recipes for diabetics to make delicious cookies to indulge your cravings. But even if you resort to sugar-free cookies, we'd suggest eating in moderation to control your diabetes better.  
FAQs
Are Diabetes Biscuits Really Sugar-free?
If you're baking these cookies at home and not using artificial sweeteners, you can get cookies with a little composition of healthy sugar. Since refined sugar is kept away in these cookies, people with diabetes can consume healthy sugar free cookies.
Are sugar-free cookies OK for diabetics? 
Yes, for a person with diabetes, sugar-free cookies would work best. This would ensure that there are no unnecessary increases in the blood glucose levels in the body and would also satisfy the cravings of eating something sweet once in a while. Choosing to add stevia or sugar-free chocolate would help. 
What is a good cookie for diabetics? 
Any cookie that does not have refined wheat flour and sugar (or any other sweetener with a high glycemic index like honey or jaggery) would be suited for a person with diabetes. Instead of maida, one can use whole wheat flour, almond flour, etc. Instead of sugar, the use of maltitol, stevia, or any other no-carb substitute can be used. 
Can a Type 2 diabetic have a cookie?
Yes, people living with type 2 diabetes can engage in a cookie occasionally as long as it is not spiking their blood sugar levels. Another option would be to indulge in a cookie to raise blood sugar if it drops below 70mg/dL. Choose what you eat wisely to avoid complications associated with diabetes.
Disclaimer
This website's content is provided only for educational reasons and is not meant to be a replacement for professional medical advice. Due to individual differences, the reader should contact their physician to decide whether the material is applicable to their case.