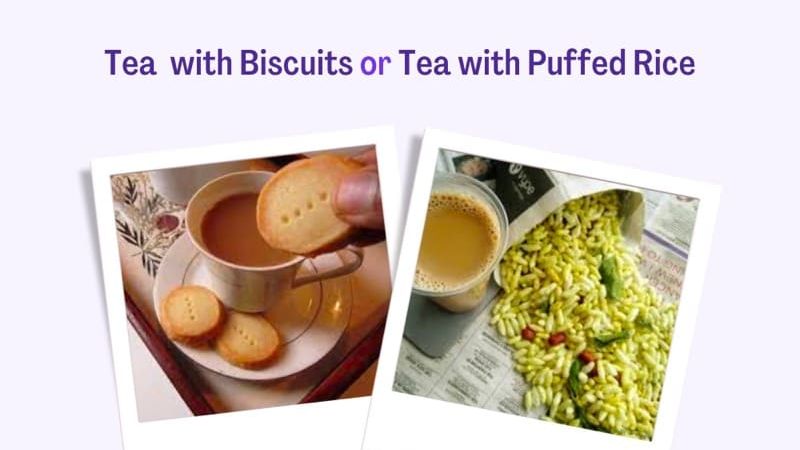 Ultra.fit
Medically Reviewed
---
Our Review Process
Our articles undergo extensive medical review by board-certified practitioners to confirm that all factual inferences with respect to medical conditions, symptoms, treatments, and protocols are legitimate, canonical, and adhere to current guidelines and the latest discoveries. Read more.
Our Editorial Team
Dr. Apoorva T, MHM.
MEDICAL ADVISOR
Snacks
The food that we eat consists of many different components such as fats, carbohydrates, proteins and sugars. Carbohydrates and sugars are the two main factors that cause your blood sugar levels to rise. For this reason, it is important to have snacks that are low in carbs but high in fibres, proteins and healthy fats
Here are some healthy snacks for diabetics that we have shortlisted for you.
1. Celery sticks with peanut butter
Celery sticks are very low in calories but high in fibres. The addition of peanut butter adds proteins and healthy fats, which delay the rise in blood sugar levels. Celery is also loaded with antioxidants known as flavonoids and vitamin C, lunularin and bergapten. You can also substitute celery sticks with apple slices.
2. Eggs
Eggs are incredibly nutritious and are a known source of protein. They contain vitamins A, B5, B12, D, E, K, B6, folate, phosphorus, selenium, zinc, calcium and many more minerals.
3. Sprouts
Eating sprouts as a snack is another excellent option. Sprouts are high in proteins and folate, magnesium and phosphorus. Apart from helping to maintain healthy blood sugar levels, sprouts help maintain a healthy weight and fight inflammation. They help with digestion and gut health and are full of fibres. Sprouts can be consumed in many ways. You can steam them and eat them as a salad with tomato, cucumber, onions, a squeeze of lemon, or you could grind them in a mixer with some water and make a 'cheela' with them. 
4. Trail Mix
A trail mix makes for an excellent snack at any time of the day. You can add almonds, walnuts, seeds (pumpkin, sunflower, flax and chia), dried cranberries to your trail mix. A handful at any time should be enough to make you feel satiated, as they contain proteins and fibres. 
5. Avocado
Avocados come under the category of healthy fats. Slice a ripe avocado and enjoy it in a salad, or have it on top of a healthy multigrain toast, seasoned with some salt and pepper. You can also make guacamole and have it on toast.
6. Yoghurt
Flavoured yoghurts are an excellent snack, and you get tons of sugar free options in the market now. You can top it off with some fresh fruits and nuts, and it makes for an excellent snack. You can also make your own fruit yoghurt at home by hanging some curd in a sieve or cheesecloth. Once all the whey is drained out, whip it with a fork and add fruit of your choice to it.
7. Popcorn
Popcorn is a favourite snack for most adults and children, and it is often thought to be unhealthy. Popcorn becomes unhealthy with the addition of butter, cheese, caramel or chocolate. If air-popped at home, popcorn is a healthy and filling snack. It is low in calories and helps with weight control and also helps to manage blood sugar levels.
8. Hummus
Hummus is a dip made from boiled chickpeas. It is high in protein and makes for a delicious snack combined with multigrain crackers or vegetables such as carrots sticks, bell peppers and broccoli florets. In fact, even roasted chickpeas are an excellent snack for those suffering from diabetes. 
9. Cheese
Many people get surprised with this one, but cheese is low in carbs and high in fats. Fats slow down the absorption of sugar by the body, helping to control sugar levels. You can have cheese with whole-grain crackers for a filling snack or even just a cube or slice of cheese. However, cheese must be consumed in moderation, as it is high in fats and can lead to weight gain. Cottage cheese made at home is also a healthy snack. It is high in proteins, which delays sugar absorption.
Biscuits
Before we decide if biscuits are good or bad, let's try to understand the composition and nutritional values of the biscuits in question. The key ingredient of biscuit is refined flour and sugar. These ingredients have a high glycaemic index, which means they spike blood sugar levels.
Although, both Plain and Digestive biscuits claim to be healthy, their If list of ingredients says otherwise. One Biscuit of 15 g approx contains 71 Calories and 0.5 g of Fibre. No matter how healthy a biscuit claims to be, refined flours like Maida are often combined with whole grain flour inevitably adding fat and carbohydrate content to the biscuit. Also know about sugar free biscuits.
The most common ingredients found in many of these biscuits are-
Whole Wheat Flour
Ammonium Bicarbonate
Sodium Bicarbonate
Tartaric Acid
Vegetable Oil
Powdered/Skim Milk
Baking Soda
Sugar
Preservatives
Can I Eat Biscuits for Breakfast?
Breakfast is the first food you have after an overnight fast, and is considered the most important meal of the day.
Biscuits can be consumed only If being eaten in smaller portions and accompanied by other wholesome food like Milk or Fruits. But substituting an entire breakfast with just biscuits is highly undesirable for several reasons including-
An ideal Breakfast must provide essential nutrients including fibres. Consuming only biscuits will deprive the body of essential nutrients and fibres, leading to digestive issues.
Biscuits contains a very unhealthy amount of sugar and sodium, that can cause increased sugar level and blood pressure.
Almost every biscuit is made from refined flour, sugar, fat, preservatives, and sodium. Many 'healthy' biscuits have refined flour like Maida as their primary ingredient, with a small percentage of whole-grain flour. Such biscuits are not recommended if you consume biscuits as the first food item in your day.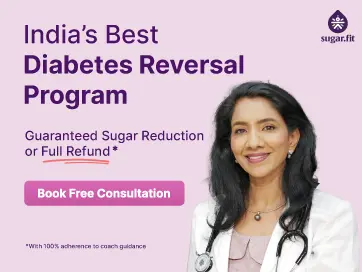 Disclaimer
This website's content is provided only for educational reasons and is not meant to be a replacement for professional medical advice. Due to individual differences, the reader should contact their physician to decide whether the material is applicable to their case.