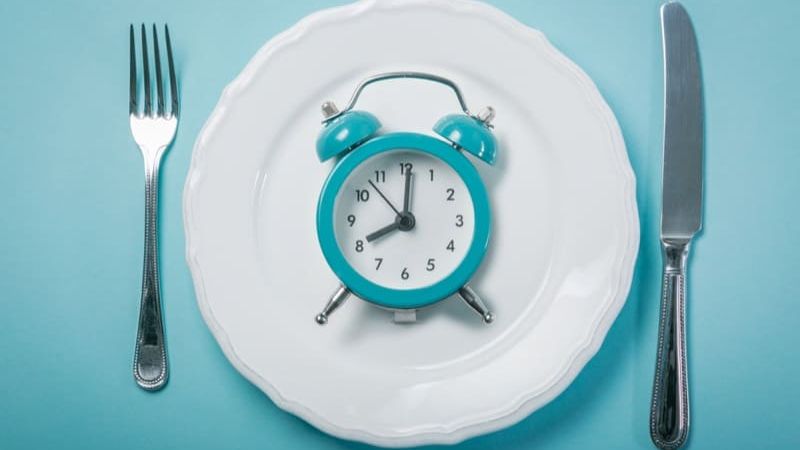 Nutrition
Medically Reviewed
---
Our Review Process
Our articles undergo extensive medical review by board-certified practitioners to confirm that all factual inferences with respect to medical conditions, symptoms, treatments, and protocols are legitimate, canonical, and adhere to current guidelines and the latest discoveries. Read more.
Our Editorial Team
Dr. Apoorva T, MHM.
MEDICAL ADVISOR
Diabetes-Friendly Dinner Recipes (Diabetes food recipes)
Very often, we wake up thinking about food. What we will eat for breakfast, lunch, and dinner and the thought of having delicious food is also a powerful factor that keeps us motivated throughout the day to work and get by. People with diabetes are often told to restrict their food intake and to keep in mind the different kinds of food items that may lead to severe and several spikes in blood sugar levels. This can often get demotivating. The thought of having to leave your favorite foods behind and continue eating salads and fibers … doesn't it sound boring?
A person with diabetes does not have to feel limited by the constraints of the food options that they may have been offered. They just need to be aware of the variety around them regarding meals and how they can ensure that these meals do not affect them and their health negatively. This is possible by limiting the carbs that are consumed and proper portion control. Often, doctors refrain from providing this option, especially to people with T1D, as at times it is tough to execute strict control over the portion, and going overboard is observed. However, if you are looking for dinner for people with diabetes in India and recipe options that are yummy and healthy, here is where you can find them.
What can a Diabetic eat for Dinner?
A person with diabetes has a wide variety of options for dinner, contrary to popular belief. Even in India, several types of foods are available to satisfy the nutrient, health, and taste factors. Anything from roti and sabzi to frankies to sandwiches to pani puri to Italian can be suitable dinner options even for persons with T1D and T2D. Some things that they may have to keep in mind would be 
Testing the blood sugar levels to understand how eating these foods may affect their bodies. 
Sticking to a certain number of carbs per meal. The ideal amount would be 45-75 grams thrice a day
Striking a balance between the carb to fiber and protein ratio. Carefully check the contents of the food before going ahead with carb counting.
Including smart fats like nuts, fish, olives, butter, cheese, etc can help.
There is no need to be monotonous regarding dinner for people with diabetes. One can be as creative as they would like and try out newer recipes and meal ideas for a more innovative and fun meal time. Also know about Indian diabetes diet.
Delicious dinner recipes for diabetics
While there is no need to completely restrict oneself from eating 'good' food, there is still a very high need to maintain caution while choosing certain items and ingredients to put in the food. The primary reason behind it is that diabetes is a life-long condition. Here are some dinner for diabetic patients you can make, even if your day is busy and you're still a beginner in the kitchen:
1) Protein Poha
Does poha help with diabetes? It is perfect because it has little calories and provides the correct amount of nourishment to start the day. It is simple to construct and tailor to your tastes.
Ingredients for 2 servings:
Rice Poha, 60 grams
30 g of paneer or sprouts
2 green chilies, chopped
Peanuts - 2 spoonfuls
1/2 cup of diced tomatoes
10 mustard seeds per spoon
Turmeric powder - 1/4 teaspoon
Red chilli powder - 1/2 teaspoon
2 tablespoons of your choice of other veggies, such as cabbage, capsicum, or peas
A curry sauce
Oil for cooking - 1 tsp
Salt according to you
Sprinkle coriander on top
Recipe:
Step 1: Boil sprouts until they are soft if you're using them.
Step 2: The poha should be combined with half a cup of water and placed in a bowl. If you want it out of the water as soon as possible, rinse it with cold water.
Step 3: Add some oil to a skillet and roast some peanuts in it while it's heating up. Take them out once they've finished cooking so you can add them later.
Step 4: After taking the peanuts out of the oil, add the mustard seeds and heat them until they start to make a crackling or popping sound. Add curry leaves and peppers at that time.
Step 5: Add all the vegetables (except the tomatoes) and simmer until they are tender. Sauté for more even cooking. turmeric, chilli powder, and salt should all be added.
Step 6: Combine the remaining ingredients thoroughly, then add the tomatoes and simmer for a further 2 to 3 minutes. Wait for the tomatoes to mush up after adding a little water.
Step 7: Add the sprouts or paneer of your choice and combine thoroughly so that everything is evenly covered.
Now add the poha in step eight. The peanuts and coriander can be added after continuing to cook on low heat for around 3 to 5 minutes.
Step 9: Put out the flame and give it some time to cool.
Step 10: Delight in your veggie protein poha!
2) Multi-Flour Idli
Who doesn't adore pillowy, squishy idli? However, if you have diabetes, you might need to reduce your idli intake. But if you want something more flavorful and nutritious, try multi-flour idlis.
Ingredients:
Urad dal - 1/2 cup
fenugreek seeds - 1 tsp
Bajra - 1/2 cup
Jowar - 1/2 cup
Ragi - 1/2 cup
Whole wheat flour - 1/2
Salt according to taste
Recipe:
Step 1: Combine the fenugreek seeds and split black lentils in a basin and soak them for a few hours.
Step 2: Drain thoroughly, then combine with 3/4 cup of water in a smooth fashion.
Step 3: Pour the smooth mixture into a large basin. To the mixture, add the various flours, salt, and 1 3/4 cups of water. Mix it thoroughly.
Step 4: Cover it and leave it to ferment all night.
Step 5: In the morning, thoroughly mix the batter before spooning it onto freshly greasing idli stands.
Step 6: Cook the idlis by steaming them for 10 minutes.
Step 7: Serve the idlis with chutney or sambar.
3) Dal Khichdi
Khichdi for diabetes, another mung dal speciality, is a simple healthy alternative that tastes wonderful with some roasted papad.
Ingredients:
1/2 cup of Mung Dal
1/2 cup of rice
1/4 cup of finely chopped onions
1 bay leaf
Hing (Asafoetida)
1 teaspoon of jeera (cumin seeds)
1 diced green chili
1 small onion, chopped
1/2 cup or 1 medium tomato
1 teaspoon of crushed or grated ginger
1 1/2 cups of finely diced vegetables (carrot, peas, beans, etc.)
1 teaspoon of ghee, butter, or cooking oil (according to availability/preference)

Recipe:
Step 1: To begin, soak the rice and mung dal separately in separate pots.
Step 2: Prepare the vegetables and heat the pressure cooker while the rice and dal soak. Add ghee, butter, or oil once the cooker is heated. Maintain a low flame and add cumin seeds (jeera) and a bay leaf. Sauté till a fragrant aroma emerges, then add a pinch of asafoetida (hing).
Step 3: To avoid burning, add ginger to the stove and sauté it slightly. After a minute, stir in the onions and green chilies. Add tomatoes, turmeric, and salt once the onions have turned golden brown. You can also add a pinch or two of chilli powder if desired.
Step 4: Continue to sauté until everything is soft and mushy. If you've decided to include vegetables, do so now. You can, however, proceed without adding any veggies.
Step 5: The mung dal should be done by this point. After draining the water, add the dal to the pressure cooker. Cook for a few minutes, or until a lovely aroma emerges.
Step 6: Drain the soaked rice and add it to the cooker, along with 4 cups of water. Add 3 cups water if you prefer a softer, more mushy texture rather than a porridge-like consistency. While cooking, taste the water to ensure it has a little salty flavour. As needed, adjust the salt.
Step 7: Allow the pressure cooker to whistle four times before closing it. Cook for only two whistles if you prefer a slightly harder texture. After cooking, turn off the heat and allow the pressure to freely release.
Step 8: Your khichdi is now ready to eat. Garnish with ghee before serving if preferred.
4) Rava Upma
This is one of the simplest yet most delicious dish to make. Let us now look at the recipe.
Ingredients:
3/4 cup rava (or sooji)
1/4 teaspoon each mustard and cumin seeds
1 teaspoon each of chana and urad daal
1 tsp asafoetida or hing
1 to 2 curry leaf sprigs
1 finely chopped medium onion
1/2 teaspoon ginger, grated
1 to 2 chopped green chilies
1/2 cup frozen peas plus extra veggies such as beans or carrots
1 big coarsely chopped tomato
2 tablespoons coriander leaves
1 tablespoon ghee or oil
1 large glass buttermilk
Recipe:
Step 1: Begin by dry toasting rava or semolina in a skillet over low-medium heat until crisp. Remember to keep stirring to avoid scorching.
Step 2: In a separate pan, heat the oil and add the mustard seeds, then the cumin seeds.
Step 3: When they begin to sputter, add the lentils and boil them.
Step 4: Add a pinch of hing (asafoetida).
Step 5: Add finely sliced ginger and chilies to the mixture.
Step 6: Continue heating until the curry leaves emit a pleasant aroma.
Step 7: Add chopped onions and vegetables of your choosing. Cook until the potatoes are soft.
Step 8: Bring the thick buttermilk to a boil in the pan. Stir in the salt.
Step 9: Add the roasted rava gradually, making sure there are no lumps. Mix thoroughly.
Step 10: Cook, covered, until the water has been absorbed.
Step 11: Serve the dish immediately!
5) Raw Moong Salad
A quick and easy salad that is healthful, fresh, tangy, and tasty.
Ingredients:
1 cup sprouted moong
3 cups boiling water
half a teaspoon cumin powder
1 tablespoon Kashmiri red chilli powder
Amchur (dry mango powder) 1/2 teaspoon
a quarter teaspoon of salt
1/2 cucumber, diced
1/2 chopped tomato
1/2 grated carrot
2 tablespoons chopped capsicum
2 tablespoons chopped spring onion (optional)
2 teaspoons finely chopped coriander
2 tablespoons finely chopped mint/pudina
1 finely chopped chilli
1 tablespoon lemon juice
2 tablespoons crumbled roasted peanuts
Recipe:
Step 1: 1 cup moong sprouts should be rinsed and soaked in 3 cups of boiling water for around 2 hours.
Step 2: Drain the sprouts and place them in a mixing basin.
Step 3: Toss the sprouts with 1/2 teaspoon cumin powder, 1/4 teaspoon Kashmiri red chilli powder, 1/2 teaspoon amchur, and 1/4 teaspoon salt. Combine thoroughly.
Step 4: To the sprouts, include 1/2 chopped cucumber, 1/2 chopped tomato, 1/2 grated carrot, 2 tablespoons chopped capsicum, and 2 tablespoons minced spring onion (optional). Combine thoroughly.
Step 5: In a mixing dish, combine 2 teaspoons finely chopped coriander, 2 tablespoons finely chopped mint/pudina, 1 finely chopped chilli, 1 teaspoon lemon juice, and 2 tablespoons roasted and crushed peanuts. Combine thoroughly.
Step 6: Serve the salad immediately or store it in the refrigerator for later. Enjoy!
6) Veg Paneer Paratha
Who says parathas must be greasy and unhealthy? For a healthy and delicious fix, cook veg paneer paratha according to the recipe.
Ingredients:
Dough ingredients include:
1 cup whole wheat flour
1 tablespoon olive oil
Season with salt to taste
Ingredients for the filling:
1/4 cup green peas, cooked and mashed
1/4 cup carrots, grated
1/4 cup paneer, grated
2 tablespoons grated beetroot
1 teaspoon coriander, chopped
1 tsp. coarsely chopped green chilies
Season with salt to taste
Recipe:
Step 1: To begin, combine all of the ingredients and knead them together until a soft dough forms.
Step 2: Separate the dough and filling into four equal parts.
Step 3: Place the filling inside each part and tightly seal it.
Step 4: Roll out the dough and lightly dust with whole wheat flour to make rolling easier.
Step 5: Heat a nonstick pan and brush with a tiny quantity of ghee or butter.
Step 6: Cook the paratha in the pan until golden brown flecks appear on both sides.
Step 7: Serve the paratha hot with some curd on the side.
Other diabetic recipes for dinner:
1) Vegetarian or Turkey Simple Salsa Chili
Use a non-stick pan and coat it with 1 tablespoon of olive oil. Add ½ pounds of lean turkey or mushrooms with 1/2 chopped onion and 1 tablespoon minced garlic. To top it off, add 1 cup bottled marinara sauce, 1 cup prepared salsa, and one 15-ounce black/kidney beans. For spices, add chili powder, oregano, and cumin (if needed). Cover the pan and bring to a boil. Then, lower the heat and simmer for 20 minutes. This can make 3 servings. You can also serve it with a cup of fruit salad.  Approximate carbs – 43 grams, proteins – 22 grams, fiber – 12 grams.
2) Fruit and Walnut Chicken Salad
An easy recipe for dinner for people with diabetes in India would entail you cutting a grilled boneless chicken breast into slices. Toss it with 3 or 4 cups of dark green lettuce and 1 cup of fresh or frozen berries. Add a sliced pear or apple with ¼ cup of toasted walnuts along with 2 tablespoons of blue cheese and 2 tablespoons of raspberry vinaigrette. Approximate carbs – 27 grams, proteins – 37 grams, fiber – 12 grams. Know about Indian breakfast for diabetes .
3) Teriyaki Salmon 
The best way to create this recipe would be with cooked steamed brown rice. Heat the broiler of the oven as you line a pie plate with foil and place the salmon fillets on top. Drizzle these fillets with 2 teaspoons of teriyaki sauce. Broil for about 4 minutes. Once you flip the fish, spread 1 tablespoon of teriyaki sauce on top of the pieces and broil until cooked. Serve this with the steamed brown rice and vegetables on the side. Approximate carbs – 42 grams, proteins – 29 grams, fiber – 5 grams
4) Mushroom Spaghetti 
Tasty dinner for people with diabetes is now here. Boil whole-grain spaghetti and on the side, saute 1 cup of sliced mushrooms with some olive oil. Pour some marinara sauce over this and cover until it boils. Reduce the heat and simmer for about 10 minutes. Serve 1 cup of mushroom marinara with 3/4th cup of cooked pasta. The best option would be to serve with a garden salad. Approximate carbs – 60 grams, proteins – 18 grams, fiber – 9 grams
5) Pasta Salad
1 cup of whole wheat cooked pasta can be garnished with 1 cup of cooked vegetables of your choice – broccoli, kale, cabbage, etc. Next, you can add mozzarella cheese along with ½ cup of chicken, chopped onions, tomatoes, olives, and any other vegetable that you prefer. Adding pine nuts or walnuts and 1 tablespoon of light vinegar. Toss it in the pan for a while and it will be ready to eat as a dinnertime meal!
Approximate carbs – 54 grams, proteins – 21 grams, fiber – 10 grams
6) Grilled Tomato and Cheese Sandwich with Soup
Looking for dinner for people with diabetes in India, this idea works great, especially on winter nights when you crave something warm. Use a non-stick frying pan and heat it. On whole wheat slices of bread, use a slice of non-fat cheese and a few slices of tomatoes. You can also choose to add other vegetables as per taste. Layer the slices of bread with low-fat butter, oil, or ghee and place them on the pan. Heat it until the bread slices are lightly brown. Serve this with a bowl of warm soup. Approximate carbs – 35 grams, protein – 54 grams, and fiber – 6 grams.
7) Egg Wrap 
One of the easiest dishes to make for someone with diabetes, an egg wrap is light and easy on the stomach. Even though it is high in proteins, the digestion process does not take a toll on the body. Scramble 1-2 egg whites in a small non-stick frying pan. Use a microwave-safe plate to then spread the cooked eggs down on the center of a low-carb or whole wheat tortilla. You can garnish as desired – chopped tomatoes, green onions, non-fat cheese, some spices, etc. Place it in the microwave for 20 seconds – that will soften the tortilla and warm up the filling. Wrap it up and eat.  Approximate carbs – 30 grams, proteins – 18 grams, fiber – 6 grams.
8) 3-Minute Bean and Cheese Burrito 
Use a low-carb tortilla and microwave it until soft. Add 1/3rd cup of shredded cheese and evenly spoon about ½ cup of nonfat beans along with 1 tablespoon of sour cream, 1 tablespoon salsa, and chopped green onions or tomatoes. Roll it up into a burrito and microwave. Choose this dinner for people with diabetes with the best nutrition and taste. 
Approximate carbs – 50 grams, proteins – 24 grams, fiber – 10 grams.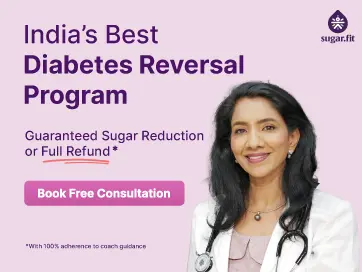 Bottomline
With these food recipes for diabetics, you are guaranteed to not be bored of the so-called diabetic diet. Add and eat dishes as you please as long as you remember the rules of portion control and carb counting for the least effects on health. Enjoy diabetic dinner recipes with a balanced amount of taste and nutrition. 
FAQs
What is a quick meal for a diabetic?
A person with diabetes can make several dishes that are fast and easy to prepare like whole wheat sandwiches, oats, rice bowls, etc. Depending on the time and the nature of the meal, several dishes can be cooked and enjoyed thoroughly. 
Can diabetics eat pizza?
A pizza base is usually made out of refined wheat flour which can be super unhealthy. Whole wheat pizza bases, however, can surely be consumed and eaten even by a person with diabetes.
What is the best dinner for Diabetes Type 2?
A low-carb, low-calorie, and low-sugar dinner would be best. This would help avoid night-time spikes. Easily digestible food should be consumed and the meal can be eaten almost 2 hours before sleep for optimal effects. 
Can a diabetic eat rice at night?
Rice is known to be high in starch and carbs. However, a small portion of steamed white rice, day-old rice, or brown rice can be okay to consume for a person with diabetes even at night.
What should not be eaten for dinner?
Any meal that is very high in carbohydrate content can be avoided at night. If the sugar levels rise, it can cause severe discomfort and stress during sleep. Often, lethargy and headaches are consequences upon waking up.
Disclaimer
This website's content is provided only for educational reasons and is not meant to be a replacement for professional medical advice. Due to individual differences, the reader should contact their physician to decide whether the material is applicable to their case.