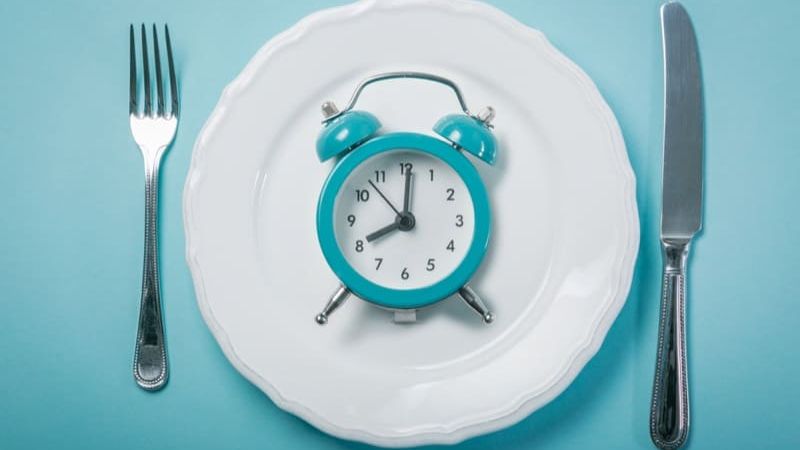 Nutrition
Medically Reviewed
---
Our Review Process
Our articles undergo extensive medical review by board-certified practitioners to confirm that all factual inferences with respect to medical conditions, symptoms, treatments, and protocols are legitimate, canonical, and adhere to current guidelines and the latest discoveries. Read more.
Our Editorial Team
Dr. Apoorva T, MHM.
MEDICAL ADVISOR
Diabetes-Friendly Dinner Recipes
Very often, we wake up thinking about food. What we will eat for breakfast, lunch, and dinner and the thought of having delicious food is also a powerful factor that keeps us motivated throughout the day to work and get by. People with diabetes are often told to restrict their food intake and to keep in mind the different kinds of food items that may lead to severe and several spikes in blood sugar levels. This can often get demotivating. The thought of having to leave your favorite foods behind and continue eating salads and fibers … doesn't it sound boring?
A person with diabetes does not have to feel limited by the constraints of the food options that they may have been offered. They just need to be aware of the variety around them regarding meals and how they can ensure that these meals do not affect them and their health negatively. This is possible by limiting the carbs that are consumed and proper portion control. Often, doctors refrain from providing this option, especially to people with T1D, as at times it is tough to execute strict control over the portion, and going overboard is observed. However, if you are looking for dinner for people with diabetes in India and recipe options that are yummy and healthy, here is where you can find them. Read more to know about diet for diabetes.
What can a Diabetic eat for Dinner?
A person with diabetes has a wide variety of options for dinner, contrary to popular belief. Even in India, several types of foods are available to satisfy the nutrient, health, and taste factors. Anything from roti and sabzi to frankies to sandwiches to pani puri to Italian can be suitable dinner options even for persons with T1D and T2D. Some things that they may have to keep in mind would be 
Testing the blood sugar levels to understand how eating these foods may affect their bodies. 
Sticking to a certain number of carbs per meal. The ideal amount would be 45-75 grams thrice a day
Striking a balance between the carb to fiber and protein ratio. Carefully check the contents of the food before going ahead with carb counting.
Including smart fats like nuts, fish, olives, butter, cheese, etc can help.
There is no need to be monotonous regarding dinner for people with diabetes. One can be as creative as they would like and try out newer recipes and meal ideas for a more innovative and fun meal time. Also know about Indian diabetes diet.
8 Delicious Diabetes-Friendly Dinner Ideas
While there is no need to completely restrict oneself from eating 'good' food, there is still a very high need to maintain caution while choosing certain items and ingredients to put in the food. The primary reason behind it is that diabetes is a life-long condition. This means that any complication, especially in the early stages, can lead to irreparable damage to some organs or parts of the body in the later years. This can be avoided by eating healthily and maintaining an overall healthy lifestyle. Food and the sugar/carb content in food play a major role in spiking up blood sugar levels. Therefore, while you can eat certain restricted food items on occasion, as long as you bolus appropriately, it is more important to think long-term and have diabetic-friendly recipes in handy so that you can indulge in the best dinner for diabetics and stay fit. Also know about Indian diabetes diet.
Vegetarian or Turkey Simple Salsa Chili
Use a non-stick pan and coat it with 1 tablespoon of olive oil. Add ½ pounds of lean turkey or mushrooms with 1/2 chopped onion and 1 tablespoon minced garlic. To top it off, add 1 cup bottled marinara sauce, 1 cup prepared salsa, and one 15-ounce black/kidney beans. For spices, add chili powder, oregano, and cumin (if needed). Cover the pan and bring to a boil. Then, lower the heat and simmer for 20 minutes. This can make 3 servings. You can also serve it with a cup of fruit salad.  Approximate carbs – 43 grams, proteins – 22 grams, fiber – 12 grams
Fruit and Walnut Chicken Salad
An easy recipe for dinner for people with diabetes in India would entail you cutting a grilled boneless chicken breast into slices. Toss it with 3 or 4 cups of dark green lettuce and 1 cup of fresh or frozen berries. Add a sliced pear or apple with ¼ cup of toasted walnuts along with 2 tablespoons of blue cheese and 2 tablespoons of raspberry vinaigrette. Approximate carbs – 27 grams, proteins – 37 grams, fiber – 12 grams. Know about Indian breakfast for diabetes .
Teriyaki Salmon 
The best way to create this recipe would be with cooked steamed brown rice. Heat the broiler of the oven as you line a pie plate with foil and place the salmon fillets on top. Drizzle these fillets with 2 teaspoons of teriyaki sauce. Broil for about 4 minutes. Once you flip the fish, spread 1 tablespoon of teriyaki sauce on top of the pieces and broil until cooked. Serve this with the steamed brown rice and vegetables on the side. Approximate carbs – 42 grams, proteins – 29 grams, fiber – 5 grams
Also know the best food for diabetes.
Mushroom Spaghetti 
Tasty dinner for people with diabetes is now here. Boil whole-grain spaghetti and on the side, saute 1 cup of sliced mushrooms with some olive oil. Pour some marinara sauce over this and cover until it boils. Reduce the heat and simmer for about 10 minutes. Serve 1 cup of mushroom marinara with 3/4th cup of cooked pasta. The best option would be to serve with a garden salad. Approximate carbs – 60 grams, proteins – 18 grams, fiber – 9 grams
Pasta Salad
1 cup of whole wheat cooked pasta can be garnished with 1 cup of cooked vegetables of your choice – broccoli, kale, cabbage, etc. Next, you can add mozzarella cheese along with ½ cup of chicken, chopped onions, tomatoes, olives, and any other vegetable that you prefer. Adding pine nuts or walnuts and 1 tablespoon of light vinegar. Toss it in the pan for a while and it will be ready to eat as a dinnertime meal!
Approximate carbs – 54 grams, proteins – 21 grams, fiber – 10 grams
Grilled Tomato and Cheese Sandwich with Soup
Looking for dinner for people with diabetes in India, this idea works great, especially on winter nights when you crave something warm. Use a non-stick frying pan and heat it. On whole wheat slices of bread, use a slice of non-fat cheese and a few slices of tomatoes. You can also choose to add other vegetables as per taste. Layer the slices of bread with low-fat butter, oil, or ghee and place them on the pan. Heat it until the bread slices are lightly brown. Serve this with a bowl of warm soup. Approximate carbs – 35 grams, protein – 54 grams, and fiber – 6 grams.
Egg Wrap 
One of the easiest dishes to make for someone with diabetes, an egg wrap is light and easy on the stomach. Even though it is high in proteins, the digestion process does not take a toll on the body. Scramble 1-2 egg whites in a small non-stick frying pan. Use a microwave-safe plate to then spread the cooked eggs down on the center of a low-carb or whole wheat tortilla. You can garnish as desired – chopped tomatoes, green onions, non-fat cheese, some spices, etc. Place it in the microwave for 20 seconds – that will soften the tortilla and warm up the filling. Wrap it up and eat.  Approximate carbs – 30 grams, proteins – 18 grams, fiber – 6 grams.
3-Minute Bean and Cheese Burrito 
Use a low-carb tortilla and microwave it until soft. Add 1/3rd cup of shredded cheese and evenly spoon about ½ cup of nonfat beans along with 1 tablespoon of sour cream, 1 tablespoon salsa, and chopped green onions or tomatoes. Roll it up into a burrito and microwave. Choose this dinner for people with diabetes with the best nutrition and taste. 
Approximate carbs – 50 grams, proteins – 24 grams, fiber – 10 grams. Also know more about diabetes diet chart.
Bottomline
With these dinner recipes, you are guaranteed to not be bored of the so-called diabetic diet. Add and eat dishes as you please as long as you remember the rules of portion control and carb counting for the least effects on health. Enjoy dinnertime meals with innovative food recipes with a balanced amount of taste and nutrition.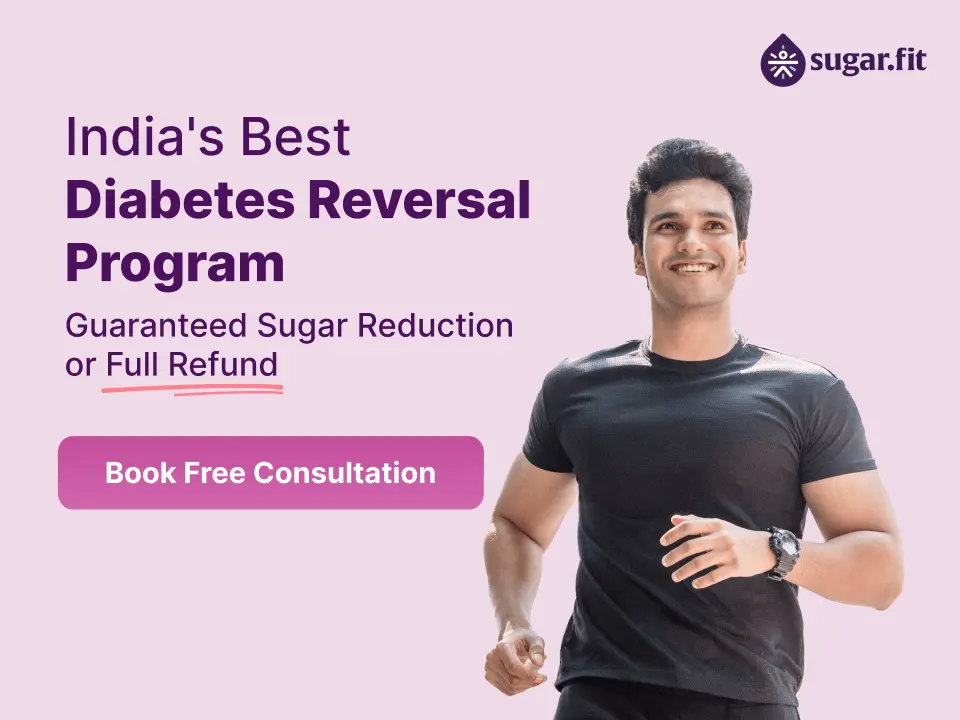 FAQs
What is a quick meal for a diabetic?
A person with diabetes can make several dishes that are fast and easy to prepare like whole wheat sandwiches, oats, rice bowls, etc. Depending on the time and the nature of the meal, several dishes can be cooked and enjoyed thoroughly. 
Can diabetics eat pizza?
A pizza base is usually made out of refined wheat flour which can be super unhealthy. Whole wheat pizza bases, however, can surely be consumed and eaten even by a person with diabetes.
What is the best dinner for Diabetes Type 2?
A low-carb, low-calorie, and low-sugar dinner would be best. This would help avoid night-time spikes. Easily digestible food should be consumed and the meal can be eaten almost 2 hours before sleep for optimal effects. 
Can a diabetic eat rice at night?
Rice is known to be high in starch and carbs. However, a small portion of steamed white rice, day-old rice, or brown rice can be okay to consume for a person with diabetes even at night.
What should not be eaten for dinner?
Any meal that is very high in carbohydrate content can be avoided at night. If the sugar levels rise, it can cause severe discomfort and stress during sleep. Often, lethargy and headaches are consequences upon waking up.
Disclaimer
This website's content is provided only for educational reasons and is not meant to be a replacement for professional medical advice. Due to individual differences, the reader should contact their physician to decide whether the material is applicable to their case.