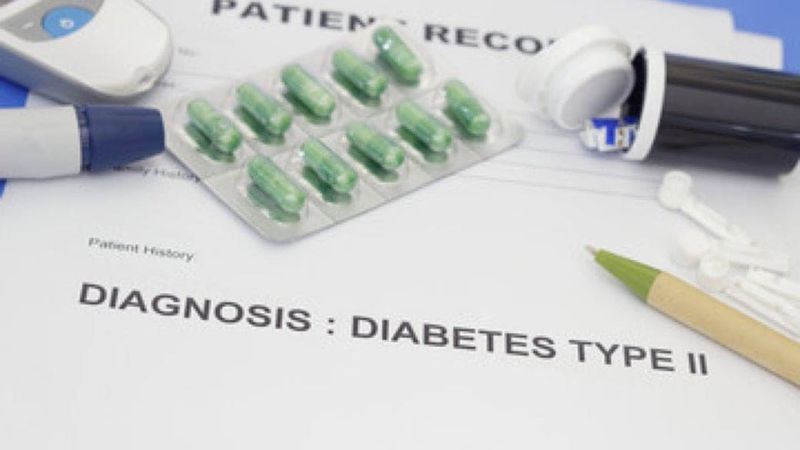 Nutrition
Medically Reviewed
---
Our Review Process
Our articles undergo extensive medical review by board-certified practitioners to confirm that all factual inferences with respect to medical conditions, symptoms, treatments, and protocols are legitimate, canonical, and adhere to current guidelines and the latest discoveries. Read more.
Our Editorial Team
Dr. Apoorva T, MHM.
MEDICAL ADVISOR
Type 2 Diabetes Care Plan: Goals And What To Expect
Any chronic condition would require a carefully devised care plan that would help in the long-term management of symptoms. The care plan for type 2 diabetes works in the same way. Since diabetes is a lifelong condition, it becomes supremely important for the people living with it and their caregivers to be aware of the ins and outs of the condition so that they can manage the symptoms in the best possible manner. A diabetes care plan is often customized to meet the needs of a person as everyone has different symptoms, different thresholds for highs and lows, and varying parameters. Know about sugar tablets name list.
The goals, however, of the treatment plan would more or less be centered around the same broad concept – optimal management of the blood sugar levels. 
What is a Care Plan?
Care plans are exactly what they sound like – plans made to take care of different aspects/ medical conditions/ lifestyle etc in a person's life. These are usually made when there is a significant and drastic change in one's life. A diabetes mellitus care plan is a tool made in tandem with the person diagnosed with the condition and their team of doctors to help in smoothing the everyday management of T2D and its symptoms. 
Particularly for this condition, a care plan becomes vital as it is challenging and affects the person even in the long term. Even if you are aware of what diabetes entails, you may not be fully aware of all the nuanced aspects associated with this condition. There are several major and minor changes that you will have to make in your daily life and even at the macro level. At least, in the beginning, you might require some help to make those care plans for yourself. Also know about diabetologist.
Knowing or having an outline of what you need to be doing can help make things seem more under control. Similarly, having a plan to deal with the unexpected aspects of the condition can also make dealing with it less overwhelming. Read more about management of diabetes mellitus.
What is a Diabetes Care Plan?
If you want to efficiently manage diabetes you'll require a care plan that takes care of various aspects such as diet, physical activity, blood sugar monitoring, etc. Ideal care plans for diabetes should include blood sugar control methods like insulin replacements, dosage, medications, etc. A diabetes care plan should provide you with considerations for the following points. 
Blood sugar check-ups
Medications 
Foods
Physical activity
Foot checks 
Apart from these, a diabetes care plan should provide considerations for long-term diabetes management which includes getting yourself to undergo various checkups every 3, 6, and 12 months. During each stage of your diabetes care plan, it is important to consult your healthcare team and experts who can handle your emergencies.
Also read about uses and side effects of sugar tablet.
What is a Diabetes Nursing Diagnosis?
A diabetes nursing diagnosis is a full-fledged plan that provides you with knowledge about how to manage your diabetes efficiently. For different nursing diagnoses, you will have different interventions and outcomes. You'll have to analyze each instead of diagnosing it entirely. You will require the help of a nursing school initially to propose a detailed plan for yourself. While creating a nursing diagnosis for diabetes mellitus there are certain things that you have to include like a nursing diagnosis for diabetes, nursing interventions, nursing outcomes, and evaluation. Think of it as a problem then draw out a solution according to what you think will happen and what happened. After studying your condition accurately, the team of doctors will propose a diabetes nursing diagnosis that will be effective according to your situation and help you manage diabetes realistically and straightforwardly.
Also read about benefits of dates for diabetes.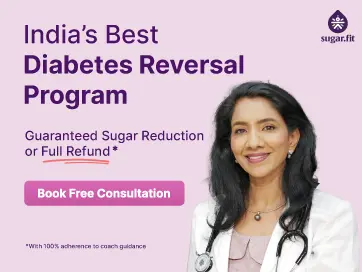 What is Type 2 Diabetes Care Plan?
To stay healthy and ensure the longevity of the functioning of the organs in the body, sticking to the goals decided upon by you and your team of doctors would be the most important aspect. Anyone living with type 2 diabetes needs to take good care of themselves holistically to maintain a well-rounded and well-functioning lifestyle. The team of doctors would initially assess your needs and would then help you come up with proper treatment and a nursing care plan for diabetes mellitus that would be best suited to the different aspects of your life like – your sleep cycle, your job/academic routine, and your support system, etc. 
The care plan would need to include the following:
Medications
Insulin dosage via injection, if needed
Regular check-ups
Lifestyle management – diet, sleep, and exercise
Follow-ups with other specialist doctors, etc.
Recognizing the need for customized care plans for each person with diabetes, medical centers are placing more importance on this aspect as it significantly helps in improving the quality of life of the person living with it. The care plan can be reviewed regularly to see what works and what does not and you can make changes accordingly. If you have type 2 diabetes then to get rid of constantly fluctuating blood sugar levels, it is best to resort to a diabetes care plan. Type 2 diabetics need to take good care of themselves to keep their condition under control and maintain a well-functioning lifestyle. A type 2 diabetes care plan will highlight the actions that a type 2 diabetic needs to take to build a healthy lifestyle. For creating a type 2 diabetes plan, a team of healthcare experts will work with you to assess your condition and consider several factors such as medications, diet, sleep routine, etc. After a detailed study of your condition, you'll be provided with various treatments, methods, meal plans, workout routines, etc. which will enable you to manage your situation better. 
With more and more people being diagnosed with type 2 diabetes, the key to living a quality life with diabetes is to enhance your lifestyle by making certain alterations. It is also important to get yourself checked at regular intervals to know what plans are working for your body. 
What is the Aim of a Type 2 Diabetes Care Plan?
The nursing care plan for diabetes mellitus can allow people to recognize and manage their symptoms better. It becomes an important tool and a guide for self to be able to navigate through situations that may seem tough. In certain difficult times that the condition throws at you, you may often feel unprepared, a care plan and things being charted out will reduce the feelings of loss of control and uncertainty regarding what needs to be done. Sharing the plan with other members in the house, colleagues, close friends, etc would be an added advantage as they could also act as a support system in your time of need. 
The primary aim would be to empower the person to be able to manage their symptoms. This shall, in turn, lead to the achievement of another goal which would be a long-term improvement in health and well-being. 
This plan is devised by taking into account several personal factors of the person:
Their age and gender
Daily routine
Eating habits
Sleeping patterns
Physical abilities
Cognitive abilities
Social situation
Economic background
Cultural background
Personality traits 
These factors, and a few more, can be taken into account while creating this nursing care plan for diabetes. 
What is the Nursing Care Plan for Type 2 Diabetes?
Ensuring that you stay healthy throughout your journey in fighting diabetes will require a care plan. You need to make sure that your lifestyle is according to the plan decided by the team of doctors who prescribed you the care plan. If you are living with type 2 diabetes you need to have a type 2 diabetes care plan which will enable you to take good care of your condition. After assessing your condition in depth, the doctors will provide you with a nursing care plan that suits your goals. This plan should be in sync with various aspects of your life such as your sleeping routine, work routine, your social support availability, etc. 
An ideal nursing care plan for type 2 diabetes should include the following factors. 
Medications
Insulin dosage through injections if required
Frequent check-ups
Lifestyle management which includes diet, exercise, etc. 
Follow-ups with expert doctors
Who Creates and Administers the Care Plan?
Since type 2 diabetes is a condition that is not just limited to one or two aspects of the body and health, it requires a team of medical experts who could be closely involved in setting up and reviewing the plans of action. While trying to understand all the various aspects of this condition, you can take inputs from different specialists like:
Endocrinologists
Your general physician
A dietician/ nutritionist
Ophthalmologists
Podiatrists
Pharmacists
Gynaecologists
Mental Health professionals, etc
Along with this, also make sure that you schedule regular heart, kidney, eye, and foot check-ups as diabetes is known to play a major role in affecting the optimal functioning of these organs.
What should a Diabetes Care Plan Include?
In your diabetes mellitus care plan, you can make sure to add all the necessary information that will help you prevent long-term complications and issues. With the support and guidance from the healthcare team, you can get all your doubts resolved and use their resources to come up with a suitable plan. The team can also guide you through any changes that may be required over the years. Be sure to include the following in your plan:
Treatment goals – The primary aspect that needs to be included in the care plan would be the goals expected from the treatment. Discuss the objectives of the plan and set realistic goals to achieve them
Monitoring blood sugars – To achieve the treatment goals, continuous and regular monitoring of blood sugars would be vital. Check sugars, pre and post breakfast, pre and post lunch, pre and post dinner, and at 3 am. Also, keep checking random blood sugars throughout the day as well. 
Treatment for hyper and hypoglycemia – Understand the typical symptoms for the two, understand how you feel when you are dealing with highs and lows, and prepare a plan for both conditions. 
Insulin Therapy – There can be different modes of administering insulin – the pen, syringe, pump, medicine, etc. Check your insulin to carb ratio and plan. 
Diet and exercise – To include these aspects in the diabetes care plan would be vital. Since T2D is a lifestyle condition, managing these factors that affect lifestyle is key. 
How to Prepare for an Appointment?
Schedule an appointment with your doctor every 3 months after your routine HbA1c checkups. Prepare for the appointment by:
Keeping your blood sugar readings handy. It would be beneficial if you wrote them down time-wise so that your doctor could adjust the bolus and basal doses accordingly.
Have all your questions written down so that you don't forget to ask them
Talk about any irregularities that you have noticed or any difficulties in the management of the symptoms
Discuss any changes in the routine that you would like or that have happened organically so that the nursing care plan for diabetes mellitus can be revised. 
Does Insurance Cover a Type 2 Diabetes Care Plan?
In India, the insurance policies regarding the treatment of T2D are not outlined structurally. However, there are several policies by different companies that have recognized the need to add this condition to their policies as the treatment and management of diabetes is not cheap. Check the individual policies of different companies to be able to find the one best suited for you and your needs.
Nursing Interventions and Rationale
Among the nursing interventions, these are the key points:
Administering insulin – Basal insulin that needs to go into the body throughout the day along with the post-meal doses to keep the glucose levels in check can be done.
Morning hyperglycemia – Keeping a constant check on any signs of increased blood sugars in the morning can be a determining factor in how the day will proceed. Several factors like – the dawn phenomenon (an increase in the blood glucose levels post 3 am), or insulin waning (progressive increase in the glucose levels from bedtime to morning), or the Somogyi effect (rebound hyperglycemia after nocturnal hypoglycemia) can lead to elevated levels in the morning
Teaching SMBG – To teach each patient to use the glucometer and monitor their sugars at home along with learning how to adjust insulin levels 
Signs of hypertension – A BP reading of more than 160mm Hg (systolic) which is common with diabetes needs to be checked and corrected. Controlling and maintaining proper BP levels can prevent coronary artery diseases, stroke, nephropathy, retinopathy, etc.
Feet care – To avoid extreme heat, and always wearing shoes while walking, along with taking special care of the feet is vital
Oral medications – Doctor-prescribed oral medications that will help alleviate different symptoms associated with diabetes would need to be taught before discharge. Education about diuretics, insulin sensitivity improvement, metformin, painkillers, or any other medication they are on.
Injections – For type 1 diabetes or certain cases of T2D, injections would have to be administered. Long-acting insulin usually needs to be taken at night along with the fast-acting insulin that can be administered before meals or any other dose that needs to be injected is taught in detail
The proper method – Insulin injections need to be taken in a certain manner. The absorption of insulin is faster and better at certain anatomical sites. Being fastest in the abdomen, followed by the arms, thighs, and then buttocks, the subcutaneous injection often occurs in these sites using an insulin syringe, pen, or a pump.
Rotation of sites – Over time, repeated injections on the same site can lead to lipoatrophy or lipohypertrophy which might lead to reduced insulin absorption. The development of fatty masses can impair the absorption of insulin, therefore, it is important to keep changing the sites of insulin administration.
Storage of insulin – Insulin needs to be refrigerated; however, it should not be frozen. Exposure to sunlight also should be avoided. Storing within 15 to 30 degrees Celsius is optimal. Discard any open vials after one month. Unopen vials can be discarded after their expiration date. Spare vials of insulin should always be kept in handy. Roll the insulin in your hands to bring them down to the room temperate – do not shake them. In-use vials should be kept at room temperature.
Weight loss and blood sugar control – Controlling the sugar levels by bringing them down to the non-diabetic range with the help of certain changes like losing weight, changing diet, altering lifestyle patterns, etc can help. Even 5-10% of weight loss can help reduce the needs and the dosage of medications significantly improving blood sugar levels
Consistent meal timings – 3 meals of equal proportions along with 2 snacks – every 2 hours can help. This intake can make things more manageable on the pancreas as well and reduces the chances of hypoglycemic reactions
Precautions during exercise – Hypoglycemia can occur a little while after exercising as well, check for any symptoms.
Self-monitoring – Observe the techniques of self-monitoring of sugar levels, check the frequency, calibrate the glucometer, etc.
Insulin pump – The latest technology and the insulin pump can be of great help, however, understanding glitches in the pump, faulty tubing, blocking of sites, etc can cause severely high sugar levels.
Nursing Assessment and Rationale
In this sector, the following points should be kept in mind:
Check for signs of hyperglycemia – Signs of high blood sugar that can occur due to more glucose levels in the blood as compared to insulin can create certain symptoms like – thirst, hunger, increased urination, headaches, etc. 
Regular checking of blood sugars – Usually, the criteria for checking blood sugars are – pre and post-meals, and 3 am. At any point in the day, the readings should be between 100-160mg/dL. Pre meals sugar levels should be less than 140mg/dL
HbA1c – The glycosylated hemoglobin needs to be assessed every 3 months to understand the average blood sugar readings and if the levels are under control. Around 6.5 to 7% is the desirable level of HbA1c
Weight – Body weight plays an important role in not only maintaining sugar levels but also ensuring that insulin sensitivity is improved
Signs of hypoglycemia – Any signs of anxiety, shaking, numbness, dizziness, blurred vision, etc need to be identified immediately and treated with 15 grams of sugar or as directed by the doctor. 
Regular checking of feet – A person with diabetes will often notice certain feet-related issues that can turn ugly really quickly. Ensure that the feet' temperature, pulse, color, sensation, etc are intact
Assess the bowels – Any abnormalities regarding abdominal issues like – pain, bloating, nausea, vomiting, gases, etc may affect overall health and the course of treatment
Monitor urine albumin – Microalbuminuria in the urine or serum creatinine disruptions can be signs of renal failures or diabetic neuropathy
Physical activity – Any kind of physical activity can help lower the overall blood sugar levels in the body. Make sure that exercising is a core part of your diabetes management schedule and that you are partaking in activities that will lower your blood sugars. Check the blood sugar levels before beginning an exercise routine to make sure that you do not fall into the low category in the middle of a workout routine. It can get tough to identify and distinguish between symptoms of lows during a workout.
Self-monitoring – The adeptness, willingness, and dedication to work hard to keep the overall blood sugars in check need to be assessed. Adherence to the prescribed diet along with regular checking of the sugar levels would be vital.
What is a Nursing Diagnosis for Diabetes Mellitus?
Diabetes mellitus has become one of the most common disorders faced by people lately. To reduce its effects and reverse it people are resorting to nursing diagnosis. If you opt for a nursing diagnosis, you'll have to follow a nursing plan which is molded as per the goals you are seeking. Such plans of nursing diagnosis for diabetes mellitus include treatments to reduce blood sugar levels and reduce the risk of developing complications by effective diet planning, workout planning, and insulin replacement. The nurse should focus on analyzing the patient's condition in depth and provide accurate patient education. 
Diabetes is associated with a lot of risks such as spiked blood sugar levels, the inability of balancing fluids, skin problems, facing a dilemma in creating a balanced diet, etc. Not all nursing diagnoses are suitable for you therefore factors such as patient history, education, etc. should be considered while going for a nursing diagnosis. 
What is the Nursing Care Plan for Diabetes Mellitus?
As the name suggests, care plans are the plans which are formulated to take care of the patient's medications, lifestyle, mental complications, etc. Nursing care plans for diabetes mellitus help people to manage diabetes as per their daily routine. As diabetes is a life-long disorder, the nursing care plan ensures that the patient complies with the daily changes in diet, exercises, medicines, etc. Having a diabetes mellitus care plan highlights different aspects of a diabetic's routine so that it enables the person to manage diabetes directly without getting trapped in the generalized knowledge about the disorder. 
You might not be educated about every little aspect associated with diabetes, care plans help you analyze your condition and enable you to manage the problem by yourself by making slight changes in your lifestyle. With a care plan, you'll know what exactly you should do to control your blood sugar levels and handle other complications associated with diabetes mellitus. Certain nursing care plans for diabetes mellitus include 
Deficient knowledge
Risk for Unstable blood glucose levels
Risk of infection 
Risk for disturbed Sensory Perception 
Powerlessness
Risk of ineffective Therapeutic Regimen management
 Risk for deficient fluid volume 
Fatigue 
Risk of impaired skin integrity 
Risk of injury 
Nutrition less than body requirement
Bottomline
A care plan is essential to understand and manage the complicated and erratic symptoms of type 2 diabetes. Together, with your healthcare team, you can create a plan tailored to your needs. This will help you predict the symptoms and manage them better, especially during difficult times. Include the treatment goals, insulin therapy, diet, exercise, and any other information you might require in your care plans. Keep a watch on the costs and any insurance benefits that you can claim.
FAQs
How can type 2 diabetes be improved?
Type 2 diabetes can be improved with the help of proper changes in diet, lifestyle, and the overall management of blood glucose levels. With regular exercises along with maintaining a check on the sugars using the glucometer, one can ensure that their levels remain in the optimal range.
What lifestyle changes are recommended for type 2 diabetes?
Lifestyle changes for type 2 diabetes are noted on a few levels – diet, exercise, sleep, and stress. It would be important to ensure that all of these aspects remain in check so that there is lesser stress on the pancreas leading to more insulin sensitivity and better management.
What are some nursing diagnoses for type 2 diabetes? 
Some nursing diagnoses for T2D would be – impaired skin integrity, rashes, wounds, poor nutrition, being under or over weight, etc.
What is a diabetes mellitus care plan?
As the name implies diabetes mellitus care plan is a plan that helps to take care of your diabetes diagnosis and make it less complicated for you. Care plans for diabetes are customized as per your condition so that you can manage your daily routine to eventually keep your sugar levels in control. 
References
https://www.netmeds.com/prescriptions/glycirite-gp-2-sr-tablet-15s
https://nurseslabs.com/diabetes-mellitus-nursing-care-plans/
https://www.nursetogether.com/diabetes-nursing-diagnosis-care-plan/
https://thenerdynurse.com/nursing-diagnosis-for-diabetes/
https://www.medicalnewstoday.com/articles/type-2-diabetes-care-plan#:~:text=A%20diabetes%20care%20plan%2C%20or,%2C%20lifestyle%2C%20and%20daily%20routines
Disclaimer
This website's content is provided only for educational reasons and is not meant to be a replacement for professional medical advice. Due to individual differences, the reader should contact their physician to decide whether the material is applicable to their case.