Diabetes Reversal Program
Developed by India's best Diabetes Doctors
Best diabetes doctors answer
Commonly Asked Questions
How many consultations will I get?
For Type 2 Diabetes , you get a total of 6 Consultations in a span of 12 months
Pre-Diabetes Pack is 4 months long and you get 2 Consultations in total
How much experience do these doctors have?
All our doctors have an experience of 20 years and above in helping patients dealing with Diabetes.
Will I get the above doctors?
Yes! You have the option to choose your diabetologist doctor with Sugar.fit.
Along with the above doctors, we have more best-in-class Sugar Specialists ready to serve you!
How will the doctor help me with my Diabetes?
Once you join Sugar.fit, a dedicated doctor of your choice is assigned to you
Our doctor's goal is to help you normalize sugar levels, reduce medication and maintain a healthy body weight
Upon understanding your medical history and goals, the doctor will personalize a program that's well suited for you
You get 6 consultations with your doctor in a 12-month program
These consultations are 1-to-1 private sessions where you and the doctor will discuss your personal progress, concerns, etc.
The doctor will also track your progress on Sugar.fit app, and then suggests necessary changes in nutrition, physical activity, medication, etc.
Meet our Diabetes Reversal Coaches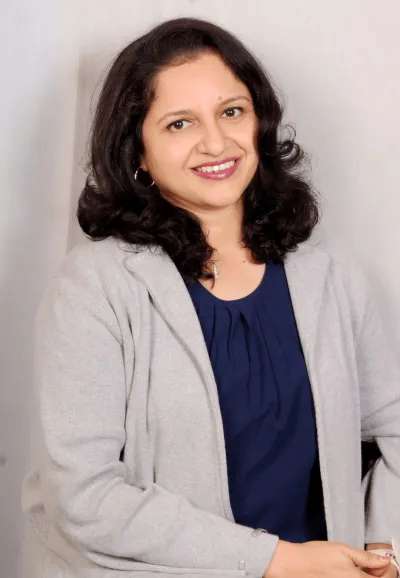 Rekha Prabhu
Masters in Food Science & Nutrition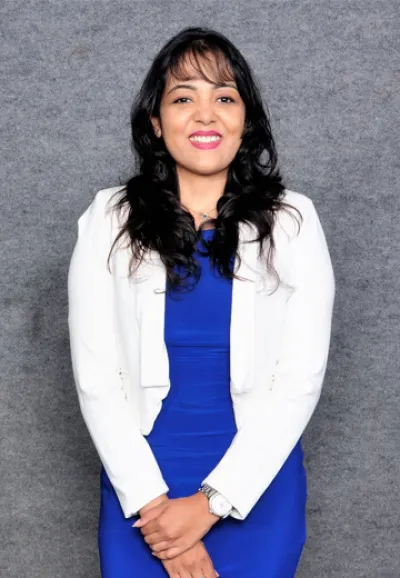 Annie Mattilda
MSc in Food Science & Nutrition, Certified Diabetes Educator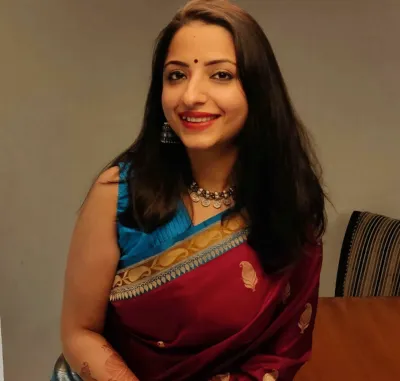 Venus Singh
M.Sc. Foods and Nutrition (Dietetics)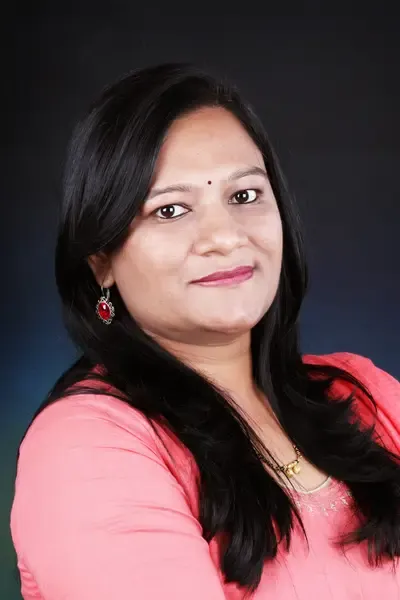 Laxmi Kulkarni
Masters in Clinical Nutrition and Dietetics, Bachelor of Ayurveda Medicine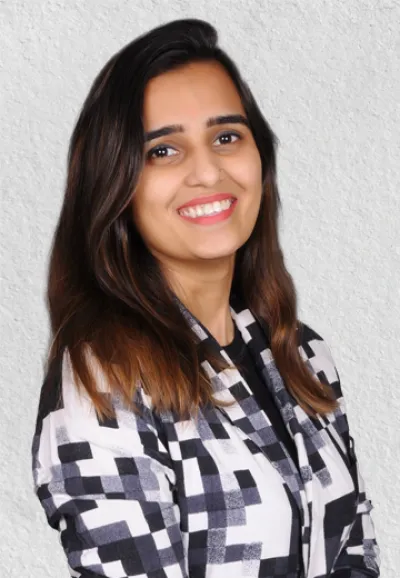 Diti Bakhtiani
PGD in Nutrition & Dietetics, Certified Diabetes Educator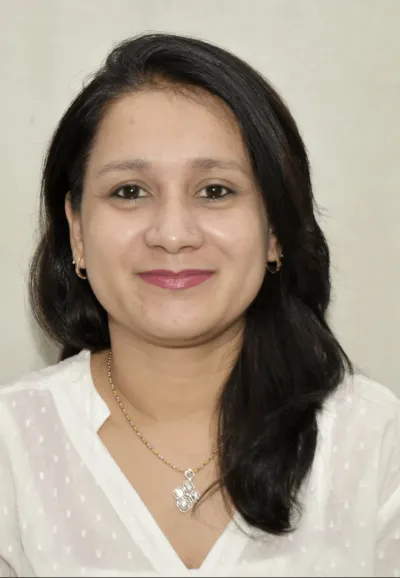 Priyanka Nahar
PG Diploma in Nutrition & Dietitics, Certified Diabetes Educator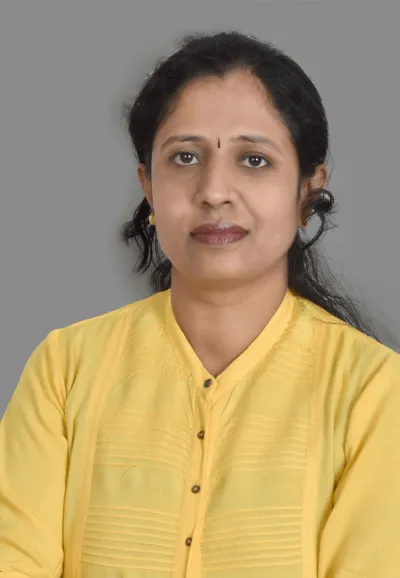 Vanitha D
MSc in Dietetics & Food Service Management, Certified Diabetes Educator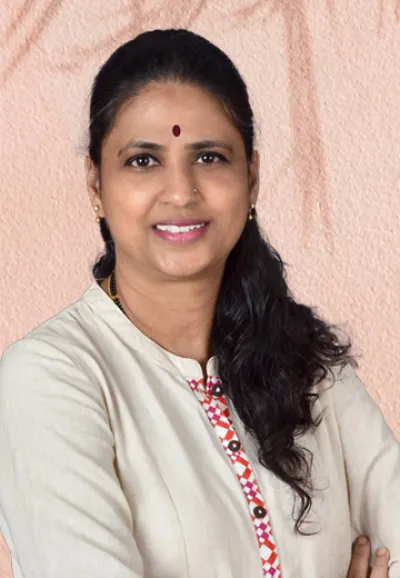 Uma Jayasimha
MSc (DFSM) in Dietetics & Food Service Management, Certified Diabetes Educator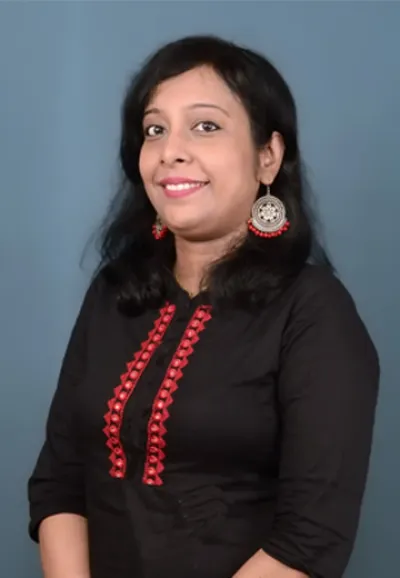 Karnika Chakraborty
MSc in Dietetics & Food Service Management, Certified Diabetes Educator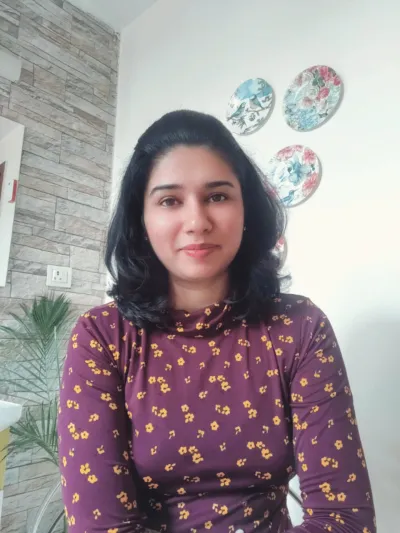 Neha Kapoor
PGD in Nutrition and Health Education, B.Sc. Home Science(Majors in Food & Nutrition), Certification in Diabetes Management, Prevention of Type 2 Diabetes, Lifestyle Management, Cancer care, Food Processing and Preservation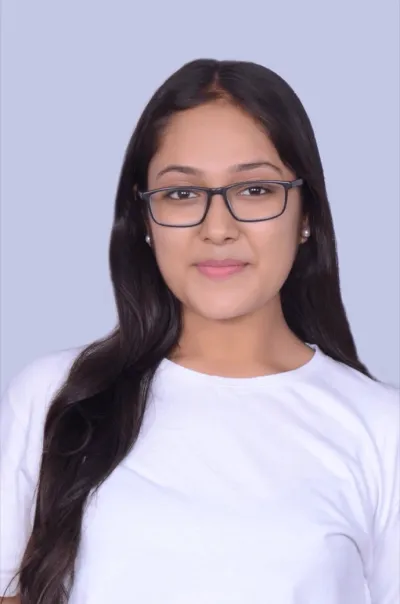 Ayushi Goel
PGDM in Dietetics and Public Health Nutrition
sugar.fit's advantage to reverse diabetes
Why the programme really works.
Track your blood sugar spikes in real time
Reduce and totally eliminate your medicine
Simple eating with no fad dieting
India's Most Compassionate Diabetes Specialist Doctors
How to manage your Diabetes Mellitus (Reverse type 2 diabetes)
A Step-by-Step process of diabetes reversal program
1
Continuous Glucose Monitoring*
Track blood glucose level in real time to maximise diet, exercise and sleep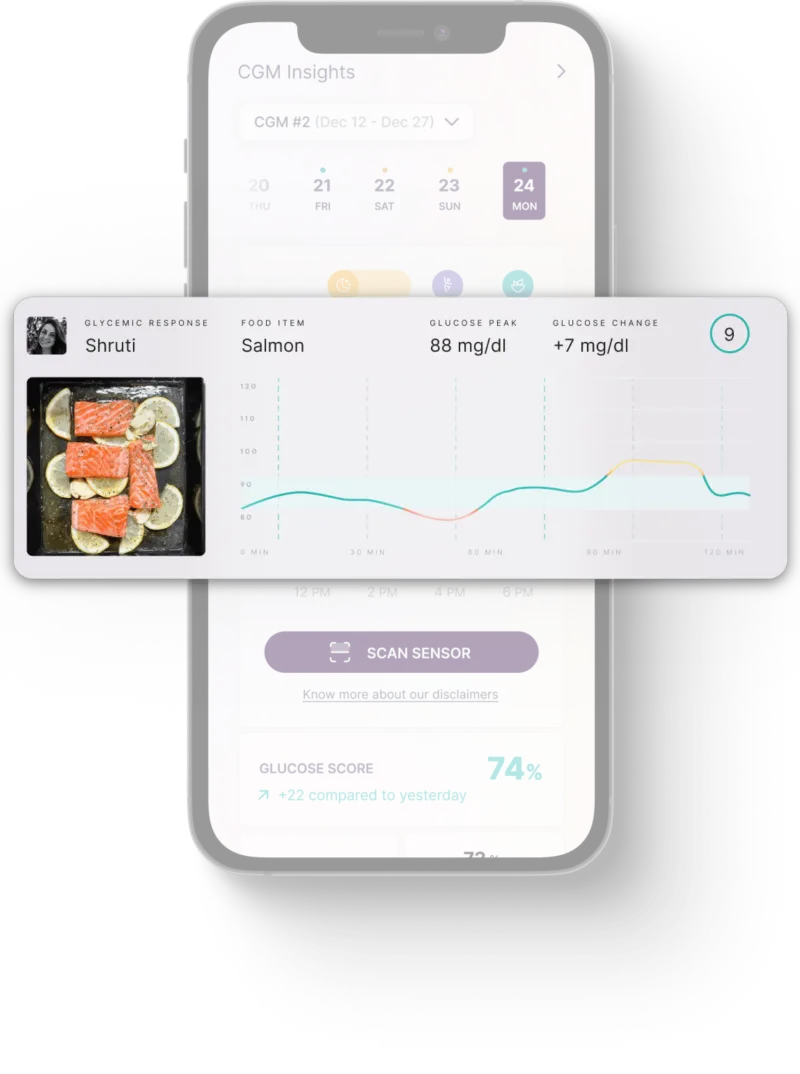 2
Best-in-class Doctor Consultations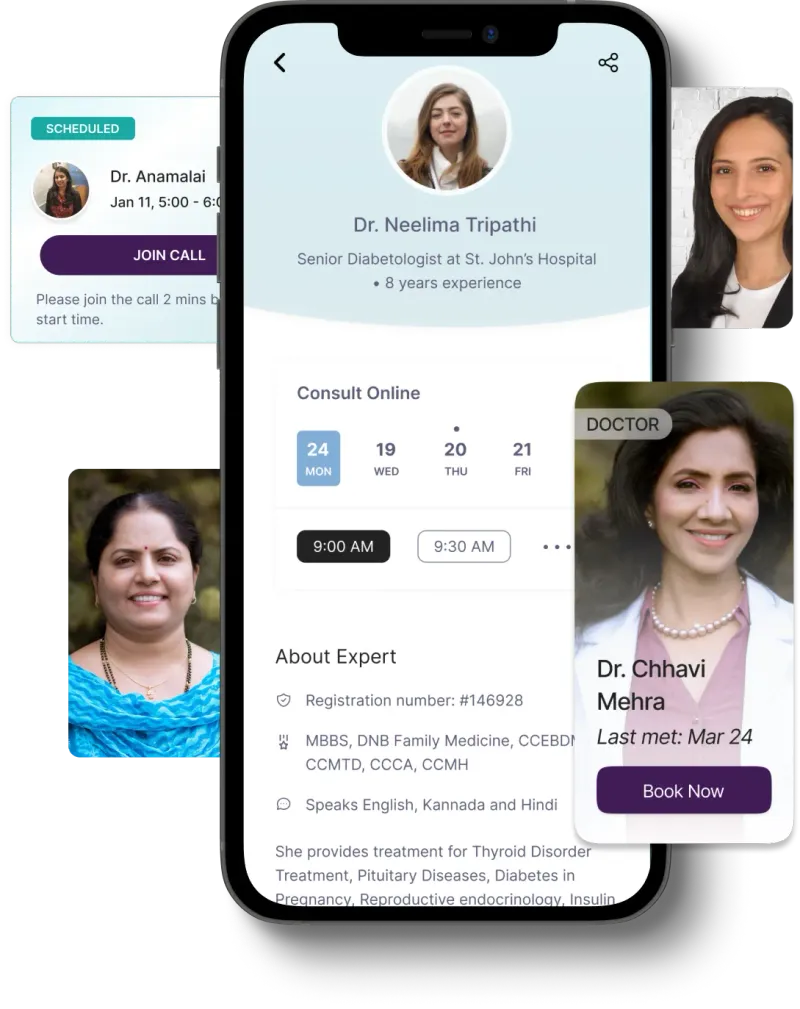 3
1-on-1 Live Diabetes Expert Coaching
Certified Diabetes Care coaches to monitor your daily health signals and coach you through the entire process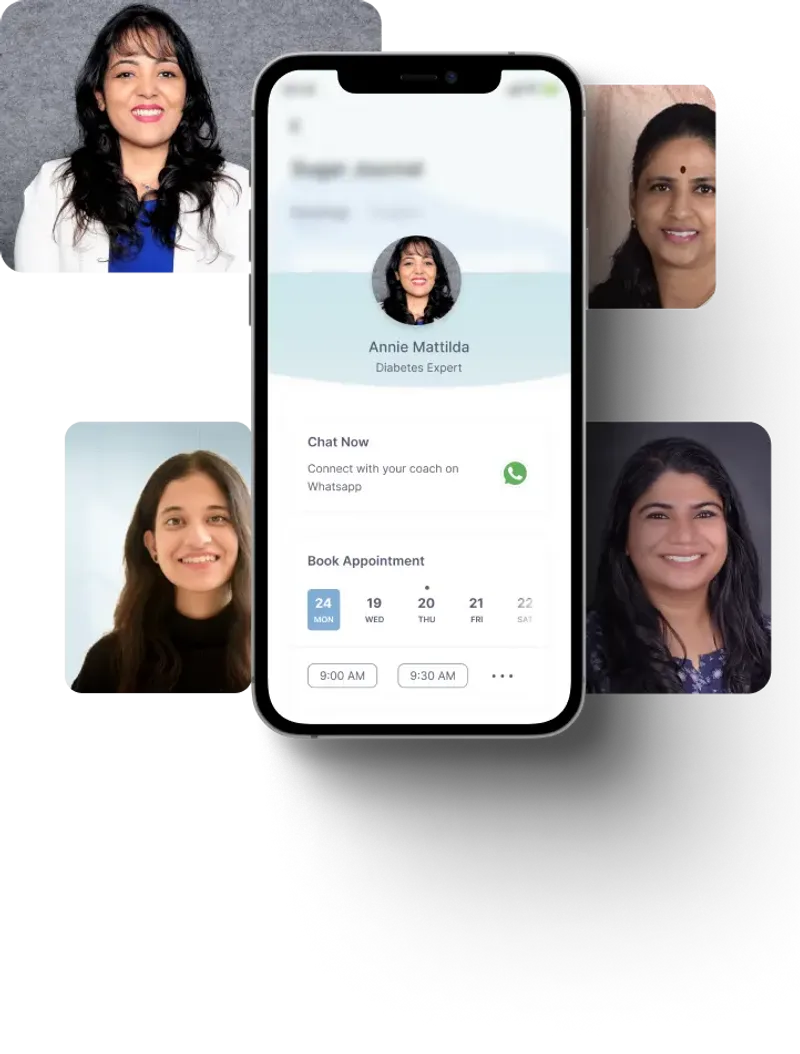 4
Comprehensive Diagnostic Testing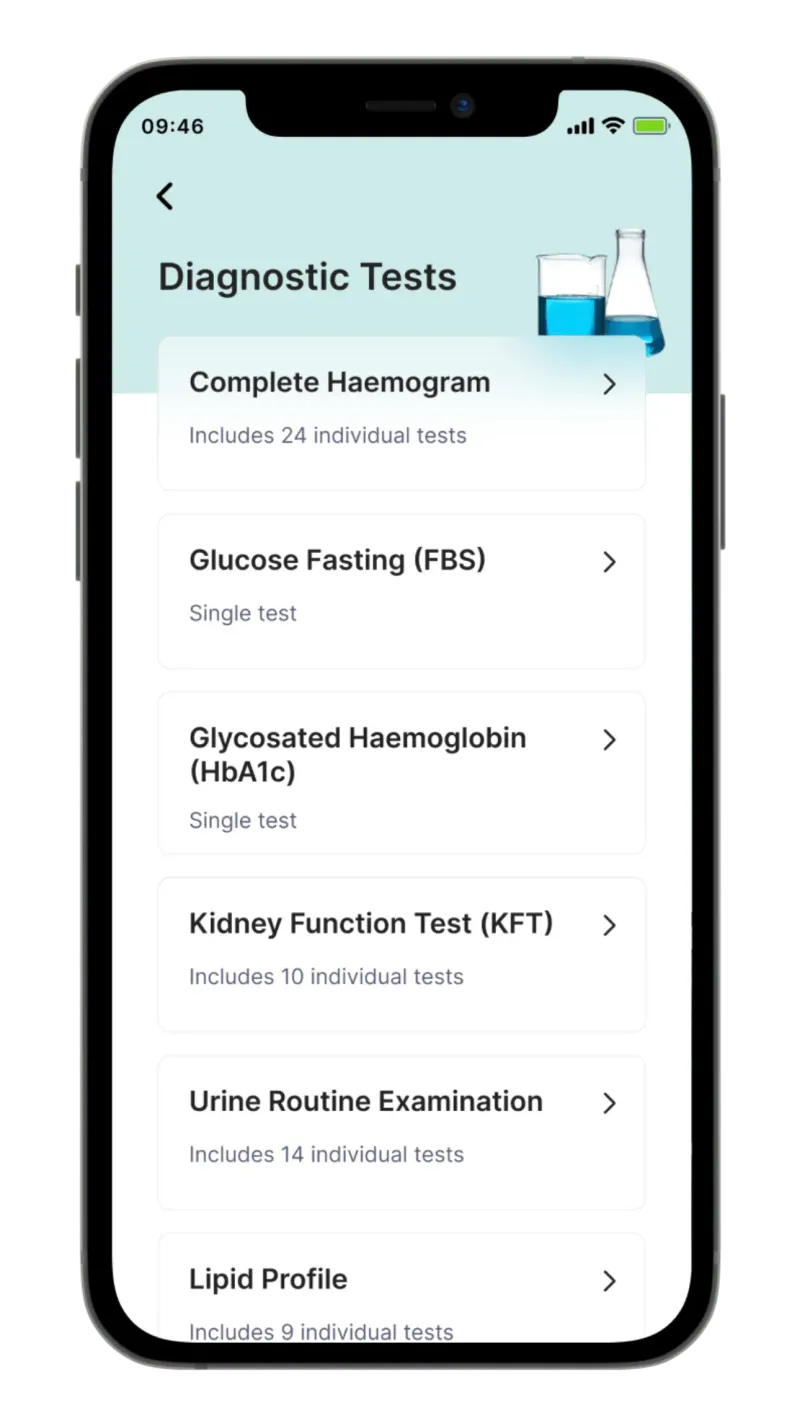 5
Unmatched Personalized Plans
No fad diets. Personalised nutrition, fitness and mindfulness plans and daily Live fitness classes with India's top fitness experts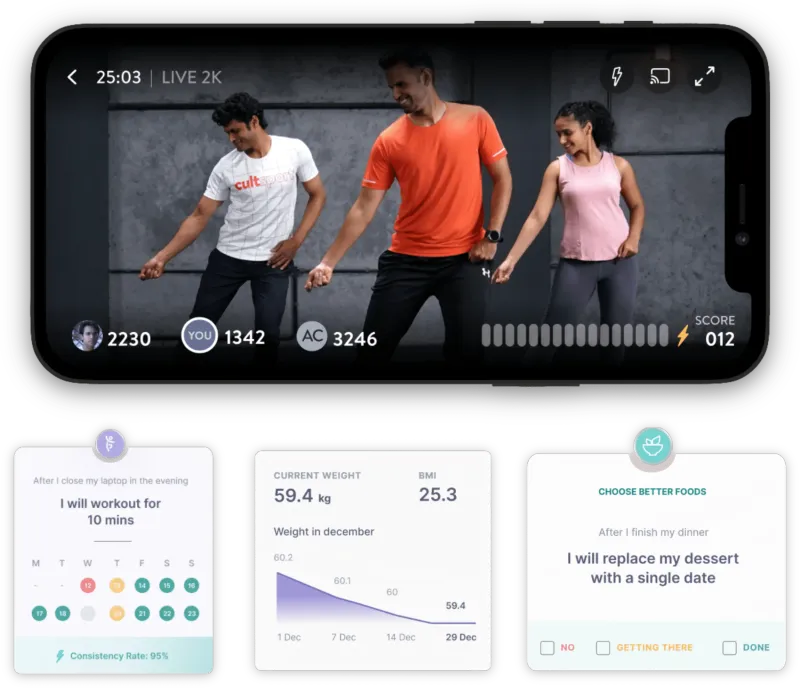 6
Premium Health Community
Inspiring community with Experts and diabetes reversal aspirants to support you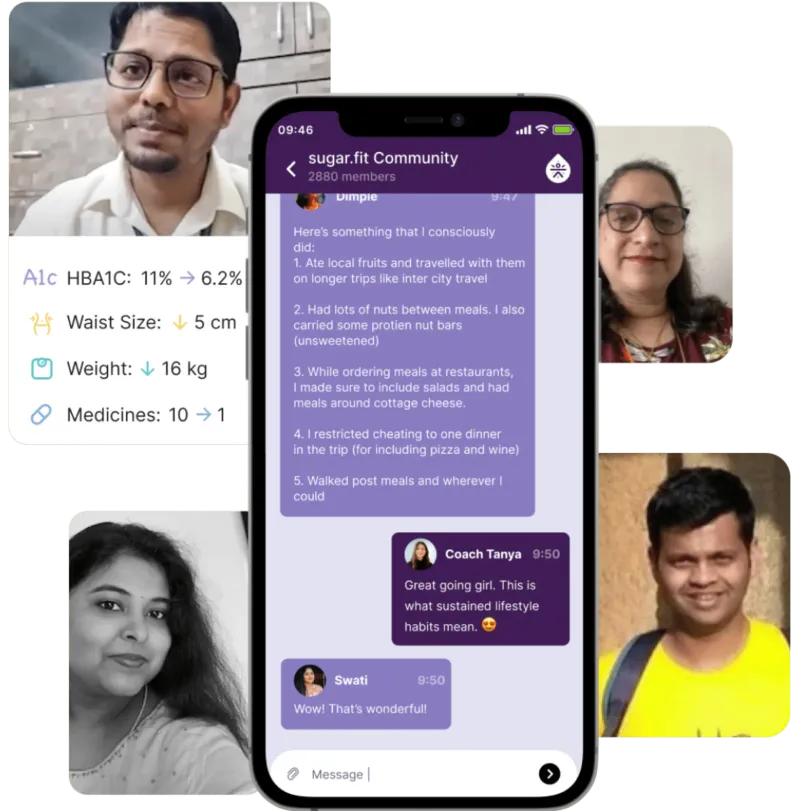 Exclusive access to track your daily health progress, be in touch with your Care Team and access nutrition plans, recipes, fitness videos & educational videos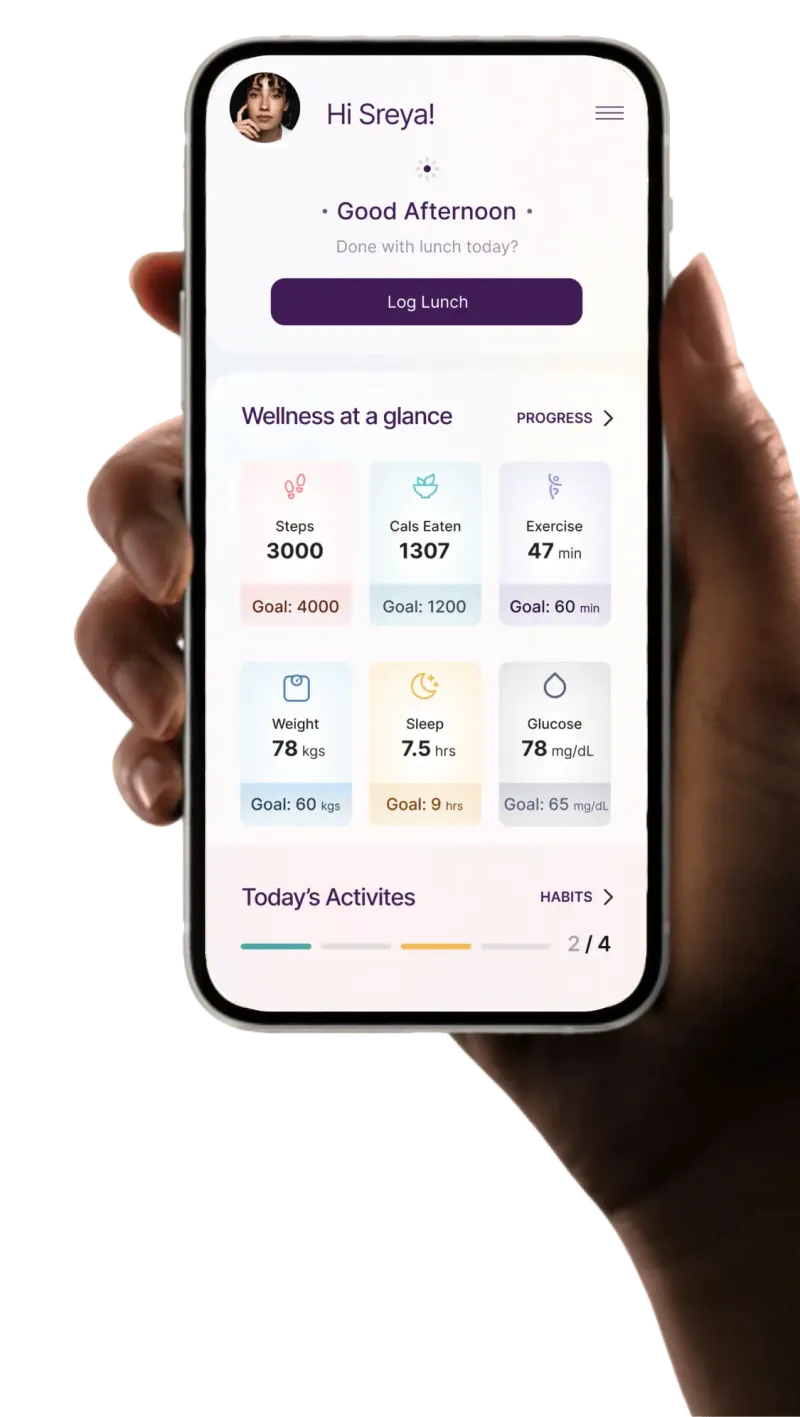 More FAQs
Are Genes Responsible for Type-2 Diabetes?
Studies & Research suggest that only 20% of genes are responsible for diabetes
Diabetes & Pre-Diabetes are mainly caused due to bad food habits & lifestyle
What are the complications of Diabetics?
The following are the long-term complications associated with Type-2 Diabetes:
Vision Problems
Kidney Failure
These can be postponed or even avoided by reversing diabetes in its early stages, say Diabetes Specialists.
What foods should Diabetics eat?
Here are a few delicious Indian food options for Diabetics:
Chana Dal Pancake, Oat Idlis
Dal, Brown Rice, Curd
Whole Wheat Chapati/Roti, Curry
Corn Chat, Veg Salad, Fruit Bowl, etc.
What foods should Diabetics avoid?
Diabetics should avoid the following foods in order to reduce Sugar Spikes:
Trans Fats: Cake, Pastries, etc.
Refined Food: White Bread, Maida, Sugar, etc.
Processed Meat: Sausages, Canned Fish, etc.
Saturated Fats: Burger, Donuts, Fries, etc.
These sugar spike-causing foods can be replaced with healthy alternatives.
Can I Reverse Type-2 Diabetes?
Diabetes Specialist Doctors say, Type-2 Diabetes can be Reversed:
With simple lifestyle changes
Eating what's right for you
Monitoring Sugar Levels Constantly
Avoiding habits that lead to Sugar Spikes
These sugar spike-causing foods can be replaced with healthy alternatives.
How does Sugar.fit Reverse Type-2 Diabetes?
By constantly monitoring sugar levels via CGM Technology
By providing you with a Personal Health Coach
Through private discussions with a Personal Doctor to track progress
By creating a detailed Nutrition Plan to suit your taste
By conducting Live and DIY fitness and mindfulness classes
These sugar spike-causing foods can be replaced with healthy alternatives.
Customer Reviews For sugar.fit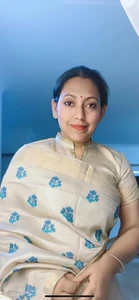 Shaktimayee Pradhan
41 Years
Hi, this is Shaktimayee Pradhan and I'm 41 years old.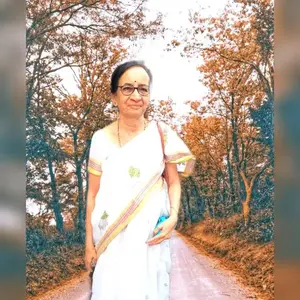 Anuradha Joshirao
71 Years
My name is Anuradha Joshirao and I've been having sugar for the last 11 years.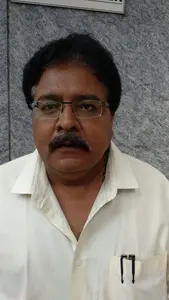 In my journey of controlling diabetes and managing weight loss, you have been one important person assigned to me as dietician and health coach.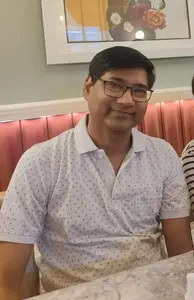 I would like to thank Sugarfit team and you for taking the initiative for diabetes reversal programme.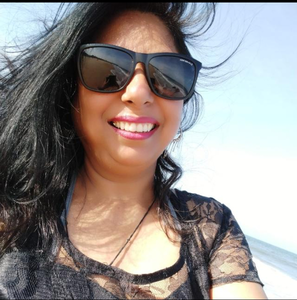 Today I am thankful that I came across Sugarfit and purchased the yearly package to reverse my sugar.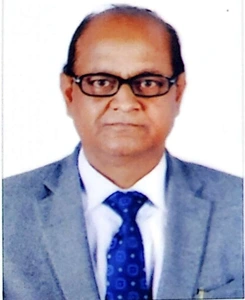 I wanted to take this opportunity to express my gratitude for the amazing work you've done as my Health and Nutrition coach.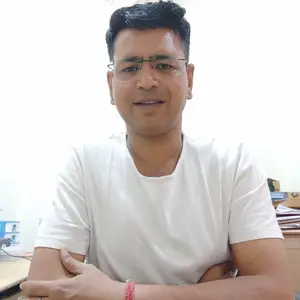 In 2017, I was diagnosed with type 2 diabetes. Though it was alarming, I blamed it on my hectic work life and partially my genes for inheriting it so early in my life.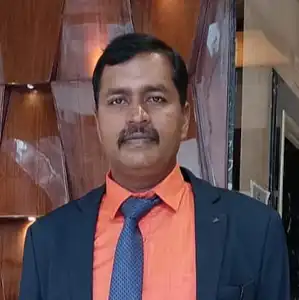 I am Sunil Kumar.R from Bangalore. I have been suffering from Diabetes for 5 years.
Ashutosh Kumar Srivastava
64 Years
I joined the Sugarfit community on Jan 10 with the following basic health parameters.
I am pleased to share some great news with you all.
Simon Felix Fernando
40 Years
Health can be tricky. We all want to be healthy but the complication of the biology that we need to take care of be taxing.
Post Covid, a regular health check up last year in 2022 resulted with me being diagnosed with type 2 diabetes with an HbA1c of 12.9%.
When I joined Sugar fit in the month of Aug 2022, my Hb1aC was 7% and I was unable to understand what to do.
Thank you, Vaishali Ma'am for your guidance and support towards managing my HbA1c from 6.3% to 5.6%.
I would like to appreciate Vaishali aa'am for her commendable guidance and support throughout my Sugarfit journey.
In 6 months I went from 7.2 HbA1c to 5.7%, all because of Mehreen and the support of my family. 🙂
I wanted to pass on my sincere thanks to my coach Deepa, she had been extremely supportive during my last year journey of sugarfit.
Gunavathi Sridhar
44 Years
Sugar fit has been very helpful in my health journey.
My Journey with Sugar Fit Started on 3rd Dec 2022 and it has been quite a fantastic one.
I have been a part of the sugar.fit program for the last 11 months now and my HC has been Rizwana.
Yesterday I received my lab reports wherein my cholesterol levels, Vitamin D and HbA1c levels have been brought down to almost normal levels.
I am Vijaya Kumar, working as the CEO for Star Infratech, Bangalore. In my family, there are 6 doctors. In spite of that, my sugar was not under control and I have had Diabetes.
Deepak Singh Chauhan
Years
I am really thankful to you all as a team that you guys helped me in my fitness journey for diabetes reversal.
I am writing to express my heartfelt gratitude for the exceptional care that I received from Rizwana during my journey to better health.
Ramesh Kr Agrahari
38 Years
I was a member of Sugarfit from 20th Feb 22 to 8th Feb 2023. I improved a lot during this period and it was possible because of my health coach, Vaishali ma' am.
I joined Sugarfit in Feb'23. I would like to share my experience with Sugarfit so far.
I wanted to take a moment to express my deep appreciation for the help that my Health Coach, Rizwana, provided me in managing my blood sugar levels.
I want to express my gratitude for the superb work my Health Coach, Rizwana. I was really fortunate to have a coach like her since she encouraged and motivated me to complete the daily tasks.
Who is a diabetologist?
A diabetologist is a diabetes specialist doctor. These are doctors who have studied and practiced in the specialized area of the diagnosis and treatment of diabetes mellitus . Diabetologists are adept at helping their patients manage all the symptoms of diabetes and they are experts at diagnosing the condition. They are trained to work with people of all age groups – children and the older population. Diabetes and the different complications that may arise as a result of it would also be taken care of by these specialists. High blood pressure, weight gain, etc are something that the doctor would be able to help you with. Post their MBBS, these doctors would require an MD (usually in medicine) and/or a PG diploma in Diabetology to be thoroughly specialized in treating this complicated condition. Before visiting a doctor, making sure to check their credentials and qualifications is a good practice.
When do I need to see a diabetologist?
Visit a doctor who will help in the diagnosis and treatment of diabetes when you:
Are feeling like you are experiencing the symptoms that could indicate the presence of this condition
Have been diagnosed with prediabetes
Have been diagnosed with any kind of diabetes and are looking for a diabetes specialist doctor to help you with the symptoms
Have been diagnosed with diabetes and need regular follow ups
It is vital to be aware of this condition and deal with it at the earliest before it becomes chronic. Early diagnosis or preventative measures can ensure an overall healthy lifestyle with minimal restrictions. Diagnosis of Type 1 Diabetes or Type 2 Diabetes can get challenging to deal with, however, that is what these doctors are there to help you manage. Visiting the doctor and getting the tests done at the first signs of trouble would be ideal.
Are diabetologists and dieticians the same?
No, there is a stark difference in the qualifications and the area of treatment of a diabetologist and a dietician. Diabetologists have completed their MD in medicine and would have then gone on to a specialized degree in diabetology (PG Diploma). Their prime focus of treatment would be people diagnosed with diabetes or showing those symptoms. They would help their patients with doses of insulin to treat their high blood sugar levels.
A dietician, however, need not require an MBBS degree. They may not always be doctors but are allied healthcare professionals that can help with setting and planning a proper diet and nutrition chart. A master's course would be the minimum requirement. Dieticians deal with all kinds of issues like – obesity, diabetes diet, thyroid, PCOS-related, workout regime diets, etc. Any food and nutrition-related queries can be solved by these specialists.
Should I go to a diabetologist for weight loss?
A diabetes doctor can be visited to help deal with weight loss in case the weight (gain) is associated with or linked to the diagnosis of diabetes. In other words, if you have been diagnosed with diabetes, and you aim to control your weight or lose some weight, the doctor you visit for your diabetes would be able to help you with it. They will also be able to guide you through the dose of insulin required in case of weight loss or gain. They can also educate you about the role that insulin plays in weight and fat gain. However, it is always recommended to also visit your dietician or nutritionist for weight loss along with a fitness trainer. An integrated approach using the help of different professionals would work best in the case of diabetes.
Can a diabetologist treat diabetes insipidus?
When a person studies and completes their MD in Medicine, they can opt for higher studies and finish a PG diploma course in diabetology. Studying this field of medicine would involve the studies of diabetes and its effects. This is primarily inclusive of diabetes mellitus and all the other aspects that can be associated with this condition. However, the studies also include diabetes in all its forms. Along with the proper diagnosis, a diabetes doctor would have also learned the treatment methods for other conditions like diabetes insipidus, type 1 or insulin-dependent diabetes, type 2 diabetes, and even gestational diabetes .
Since diabetes insipidus does not have anything to do with the pancreas and insulin as a hormone, they might also require treatment from a nephrologist since it has a lot to do with kidneys and electrolyte imbalance in the body. The sugar levels are not affected in this condition.
Does a diabetologist have physician training?
Yes, to become any kind of doctor, a basic MBBS degree is necessary for everyone. In these 5 (and a half) years of training to become an MBBS doctor, each individual would also receive physician training. This means that before completing the MD medicine course, the doctor would be able to practice as a physician. Additionally, with the MD in Medicine degree, these principles and learning would become even stronger. To become an endocrinologist, the degree would differ and it would be a DM specialization. Even these doctors have general physician training. In other words, any doctor, including a diabetes specialist doctor, would have physician training.
How can one be a diabetologist?
Becoming a doctor is a nuanced degree and requires years of training. Due to the plethora of specializations associated with becoming a doctor, there are many courses and additional years of study that one would have to engage in to reach their final goals. To become a doctor for diabetes, the study would have to be super specific, and technical knowledge would be essential in all the aspects of this condition. Firstly, an MBBS degree would be a must in any relevant discipline after clearing the NEET exam. This must be done from a college that is approved by the Medical Council of India. After the degree is complete, clear the NEET PG exam to enter into a college for a degree in MD (Medicine) This is a 3-year course. A NEET super specialty or a PG Diploma course can then be done to become a diabetologist.
Is an endocrinologist the same as a diabetologist?
There is a difference between an endocrinologist and a diabetologist. The latter is specific to dealing with – the diagnosis and treatment of people with diabetes. Essentially, these doctors practice a very specific kind of medicine that involves issues related to all types of diabetes . An MD degree in general medicine and a PG diploma in diabetology would get you to become a specialist.
Endocrinologists, however, deal with an umbrella of issues that come under the purview of the endocrine gland and system. These might also include diabetes and the complications associated with diabetes like thyroid. The qualifications would include a DM in Endocrinology. The complete education would involve the MBBS course and then their PG (added) course in the specialization. They also work in hospitals or clinical set-ups to gain more knowledge and hands-on practice. A person with diabetes can visit an endocrinologist for their symptoms.
Can a diabetologist treat complications of diabetes?
Diabetes is a nuanced disorder. It can affect not only the pancreas but also other different organs of the body like the liver, kidneys, heart, eyes, feet, etc. An endocrinology doctor who has studied all these different parts or a specialized doctor who deals with people with diabetes can be consulted for the same. Therefore, a doctor who has studied diabetology after their MD in Medicine will be adept at dealing with the complications associated with diabetes.
The syllabus is vast and they teach the doctors everything from the etiology of the condition to all the possible complications and the organs in the body that could be affected as a consequence of diabetes. Not only the bigger and major organs but recognized institutes and medical colleges would also ensure to complete the training holistically by including the lesser-known but equally prominent complications like – skin issues, muscle-related, sexual problems, etc.
Does a diabetologist prescribe diet changes too with medicines for diabetes?
Since a doctor for diabetes is aware of the different ways in which the body of a person with diabetes works, they would be educated enough to help the patients out with the broad aspects of food and nutrition. However, their practice is largely based on providing the right kind of insulin dose and guidance to maintain proper and healthy blood sugar levels . Even though they are aware of food and nutrition and how a particular patient's body might respond to certain foods based on the diagnosis, their study on the overall diet and food sciences would not be enough. It would, therefore, be vital to include and consult a dietician in the diabetes treatment and management plan – especially regarding the dietary aspects. They would be a better guide in terms of what to eat and what to avoid and could teach you intricate things like carb counting as well.
All rights reserved © sugar.fit 2021.