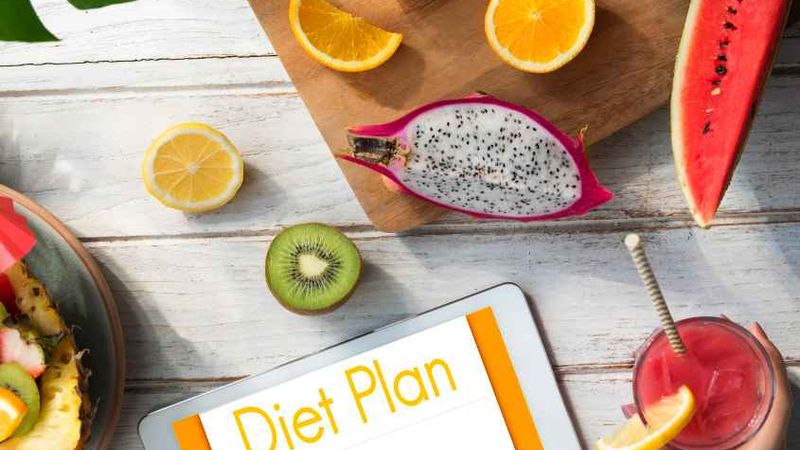 Metabolic Health
Medically Reviewed
---
Our Review Process
Our articles undergo extensive medical review by board-certified practitioners to confirm that all factual inferences with respect to medical conditions, symptoms, treatments, and protocols are legitimate, canonical, and adhere to current guidelines and the latest discoveries. Read more.
Our Editorial Team
Dr. Apoorva T, MHM.
MEDICAL ADVISOR
Diet Chart For Obesity
Obesity is an ever-growing health concern in India. The ease of availability and accessibilitdiet for obese persony of foods has played a huge role in changing our diet and lifestyle patterns. Statistically, India ranks 5th in the world in the prevalence of obesity in men and 3rd for obesity in women. People are well aware of the risks and problems associated with being overweight or obese. Therefore, there is an increase in the search for an obesity diet plan so that the issue does not continue further.
Apart from the effects that obesity can have on the overall quality of life, it is also known to be a factor that causes several chronic, even fatal conditions, like type 2 diabetes, heart diseases, high cholesterol, etc. The increased awareness of the complications of being overweight has led to an increased awareness of wanting to lead a healthier lifestyle as well. Also know about Indian diabetes diet.
Diet Plan For Obese Person
Obesity is a condition wherein an individual has higher-than-average body fat. This is not just a cosmetic problem but is also a serious medical issue. Since it increases the propensity to develop other health problems like – hypertension, diabetes, cancer, lower immunity, etc, it needs to be diagnosed and treated at the earliest by checking the BMI. The causes of obesity might be different and one major role is played by the ethnicity of the person. Thus, while coming up with a diet chart for obese person, the availability of resources would be a factor that needs due consideration. Also know about sugar diet chart
Consulting a dietician and your doctor would be important before you come up with a diet plan so that you ensure that all possible nutrients are entering your body. Following a food list and a low-fat diet would be a staple guideline. In India, these foods are easily available in the markets or supermarkets and you can find different ways to cook these foods by following different recipes. Also know about sugar diet chart
This chart can be used for a vegetarian or non-vegetarian diet plan for obesity
| Day | Monday | Tuesday | Wednesday | Thursday | Friday | Saturday | Sunday |
| --- | --- | --- | --- | --- | --- | --- | --- |
| Breakfast | Idli (brown rice), sambhar/ 2 whole eggs + toast | Atta or moong dal chilla / scrambled eggs + toast | Porridge / fruits with milk / omelette | Oats and yogurt/vegetable omelet | Daliya / French toast | Parathas / egg + roti | Oats with milk and fruits |
| Lunch | Whole grain roti + mixed vegetable / chicken | Brown rice + gravy sabzi or dal | Whole grain roti + paneer / vegetable salad | Whole grain roti + vegetables / sauteed chicken roti wrap | Sambar and rice | Whole grain roti + gravy sabzi/chicken curry with quinoa | Whole grain roti + sabzi / soup + salad |
| Snacks | 5 almonds + unsweetened tea or coffee | Fruits + unsweetened tea or coffee | 2 dates + unsweetened tea or coffee | 5 almonds + 5 walnuts + buttermilk | 5 almonds + 2 dates + unsweetened tea or coffee | Fruits + unsweetened tea or coffee | Yogurt with fruits |
| Dinner | Soup with sauteed veg | Porridge with salad | Brown rice + paneer or steamed fish | Brown rice + masala chana/chicken | Vegetable pulao / chicken pulao + curd | Dal ka chilla with grilled paneer or fish | Tandoori paneer / chicken/ fish |
Also know about diabetic patient diet chart
Foods to eat & avoid
Creating an obesity diet plan can be easy once you know what foods you can eat and what should be avoided for all-around good health. The Indian diet can be wholesome and several foods are perfect if you are looking to control or reduce your weight. Categories of food loaded with nutrition are often included in the 'to-eat' list. The use of Indian spices can also make a huge difference in the diet plan. 
Here is a list of foods that can be included in the diet for an obese person:
Spices – The chart and diet for obesity recommends the use of spices like – turmeric, cardamom, cumin seeds, etc for their numerous benefits
Vegetables – India is host to several veggies that are rich in antioxidants, and vitamins, high in fiber, and low in calories
Dairy – Low-fat yogurt, curd, and buttermilk
Legumes, pulses, and whole grains – these provide fibers and other essential nutrients
Seeds and dried fruit – figs, dates, almonds, nuts, raisins, etc
Beverages – unsweetened tea, coffee, lemonade, buttermilk
Fresh fruits
Your diet for obesity chart needs to steer clear of these foods:
Fast food – Burgers, pizzas, fries, etc
Deep-fried foods – samosas, pakoras, chips, etc
Sweets – mithai, pedha, gulab jamun, etc
Processed foods
High fat and high-carb foods 
Beverages – Sweetened beverages, alcohol, sodas, etc. 
Also read about benefits of dates for diabetes
Want to make this task simple for you? You can do so by simply following this grocery list that includes several items that can make it easy for you to make your overweight diet plan.
Whole grains – jowar, bajra, millets, ragi, quinoa, etc
Vegetables – leafy greens, beans, cauliflower, cabbage, mushrooms, etc
Whole fruits (not juices)
Nuts and seeds
Plant oil – sunflower, olive, etc
Unsweetened beverages
Steamed and baked snacks
Sprouts
Makhana
 Popcorn without butter
This grocery list should have you covered, however, you can consult your dietitian and nutritionist to come up with more food items that can be added to your obesity diet plan. These will give your body the required nutrients and will also help you lose weight.  Also know about curd with sugar benefits
Sample diet plan for obese people
If you need a basic guideline in terms of where to start planning your diet, you can follow this sample to try and test out what works for you and what doesn't. Choose foods that are available near you to carry out this project with ease.
Breakfast – Unsweetened milk/ tea/ coffee or aloe vera juice + toast or eggs/porridge/ oatmeal 
Lunch – salad + whole wheat roti + vegetables + brown rice + dal
Evening – Green tea/ fox nuts/ fruits/ nuts
Dinner – whole wheat roti / soup + salad / rice + dal 
This diet for obese person can be a good starting point and can be used as a guideline.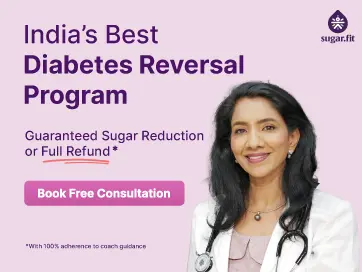 Other lifestyle & dietary tips
Along with the diet for obesity, certain other lifestyle tips are important to maintain so that the weight change is holistic and remains for a long time. You would want to ensure that your progress is lasting and you do not fall back to the original patterns that may end up increasing your weight.
Some pro tips that can be followed as guided by experts are –
Intermittent fasting 
Increase fiber intake
Maintaining the healthy gut bacteria
Manage stress well
Avoiding late-night snacks
Drink a lot of water
Increase physical exercises
Better stress management techniques
Improved sleep cycle
Having seasonal fruits and vegetables. Know about Indian breakfast for diabetes .
Bottomline
Include healthy snacks and food items in your diet for obesity plan if you are looking to lose weight and come down to a healthy BMI. This can be done with the help of sustainable diet charts and knowing the proper do's and don'ts for a healthy lifestyle. Replace all processed and high-carb foods with alternatives that are healthier, that  will help you maintain a healthy lifestyle as far as possible. Such a diet will also make sure that you don't aggravate any issues by gaining more weight. Also know about blood sugar level normal.
FAQs
What are the 5 ways to reduce obesity?
5 ways to reduce obesity along with having a solid overweight diet plan are – choosing healthier food options, limiting unhealthy foods, increasing physical activity, controlling any health issues, and cutting down on stress. Several other techniques can also be combined with these for a holistic approach to losing weight.
Who suffers from obesity?
Obesity is known to be more common in people from certain ethnic groups owing to their body type. At times, people with genetic, behavioral, hormonal, or even metabolic changes can lead to obesity in a person. A sedentary lifestyle can also be one of the factors that maintain and increase the complications associated with higher weight.
Is obesity a disease?
Yes, obesity is a complex disease that involves an excessive amount of body fat to develop. It is a medical issue that can give rise to more issues and health problems, and, therefore, needs to be dealt with at the earliest.
What is Type 2 obesity?
Obesity is generally categorized in three types based on the BMI. If the BMI level is in the range of 35-<40, then it is known as type 2 obesity.
Disclaimer
This website's content is provided only for educational reasons and is not meant to be a replacement for professional medical advice. Due to individual differences, the reader should contact their physician to decide whether the material is applicable to their case.