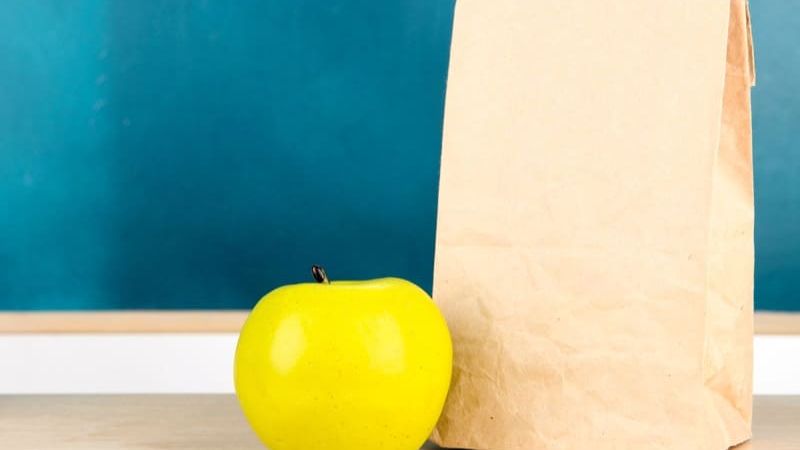 Metabolic Health
Medically Reviewed
---
Our Review Process
Our articles undergo extensive medical review by board-certified practitioners to confirm that all factual inferences with respect to medical conditions, symptoms, treatments, and protocols are legitimate, canonical, and adhere to current guidelines and the latest discoveries. Read more.
Our Editorial Team
Dr. Apoorva T, MHM.
MEDICAL ADVISOR
Lunch Ideas For Type 2 Diabetes
A complicated condition requires simple solutions. This saying can go very well for a person having to deal with the effects and issues related to diabetes every single day. Type 2 diabetes is increasingly common in today's times and it can get distressing to deal with the daily ups and downs associated with it. One of the biggest concerns that a person with diabetes has to deal with is the daily food intake and changes in the diet. 
If you are trying to understand why diet is such an important part and plays a key role for a person with diabetes is because food intake is directly linked to sugar levels. In other words, the kind and quantity of food one consumes will create a direct impact on the sugar levels and spikes in the body. These spikes can then cause high blood sugar levels and an overall high HbA1c.
Lunch recipes for type 2 diabetes in Indian food are plenty in today's time. Whether or not a person is diagnosed with diabetes, people are now becoming health conscious and are trying to maintain a diet and lifestyle that will not complicate things for them in the future. Especially for people with diabetes, carefully monitoring blood sugar levels is as important as maintaining them at the optimal level. 
People with type 2 diabetes are often able to control and bring down their symptoms with the help of medication, a healthy diet, exercise, and an overall good lifestyle. Here is where diet plays a part as when one controls their diet – which means – a reduction in carb and sugar intake along with an increase in fibers, proteins, etc, they can deal with the symptoms better and more efficiently.
Having a variety of different options regarding lunch ideas will also help keep things changing. Otherwise, the days and food habits might seem monotonous and boring. To keep it exciting and keep people motivated, you can keep in mind the different options in food and rotate among them. Also know more about diabetes diet chart.
What is a Good Lunch for Diabetes?
As seen, lunch ideas for diabetes are plenty. All you would have to do is just find a balance between what is good for you and what you would like to eat. When you do have to restrict yourself to a diet that may not end up including your favorite food, you have to make do with the food options that you have got as your options. 
What is considered to be a good lunch for a person with diabetes would have the following characteristics:
The food consumed would be low in carbs
The food would have a low GI and GL
It would not contain any artificial or Natural Sweeteners
The food would not have any sort of refined flour or grains
The food would be high in fiber
Protein-rich and vitamin-loaded lunch ideas would be ideal
The food would be balanced and would provide all the required nutrients for a healthy lifestyle and energy throughout the day. Also know more about diabetes diet chart
Good Lunch Ideas for Type-2 Diabetes
1. Green Salad With Quinoa and Low-Sugar Dressing
Lunchtime salads can be some of the fastest and easiest recipes to follow. This lunch for Indians with diabetes is sought-after as they are quick to prepare and do not need much effort. 
This healthy lunch can be made easily with 1 cup of leafy greens like spinach, kale, or lettuce.
Add non-starchy veggies like tomatoes, peppers, etc
Add 2/3rd cup of cooked quinoa with 1 tablespoon of salad dressing 
With calories – of 257.5 and carbs – of 40.7 grams, this fiber-filled lunch will keep you full for a long time and will alleviate the need for constant snacking.
2. Low-Sodium Bean Soup with a Cheese Stick and Sunflower Seeds
If you like soups, this one will be a good choice to consider. Bean soups can be healthy for the heart as they lower cholesterol levels and provide fiber. Especially for people with diabetes, this food provides vitamins, and minerals, and is rich in antioxidants.
You can use canned bean soups that are low in sodium and fat. 
Pair this meal with a cheese stick 
Use 1/4th cup of sunflower seeds – unsalted ones
Calories – 350 and carbs – 29 grams – choose this option as a quick and easy meal, especially during days when you are sick and do not feel like eating much.
3. Whole-Grain Pasta With Lean Protein and Veggies
If you are looking for options on what is a good lunch for people with diabetes, choose an option that is both – tasty and healthy. Very few other food items apart from pasta can fit into both these categories. Pasta can get tricky if it is made of refined wheat flour. 
Stick to whole-grain penne or spaghetti 
Use ½ cup of tomato-based sauce or low-sodium ones
Keep the pasta portions less
Use chicken, tofu, lentils, and other non-starchy vegetables 
Calories – 538.3 and carbs – 59.1 grams. You may have to take an extra shot of insulin for this but once in a while, a pasta lunch is worth it.
4. Homemade Veggie Stir-Fry with Brown Rice
A warm bowl of stir-fry vegetables with rice can be comfort food for many people. You can now make a homemade version of the same as it will be less in carbs and healthier if you are on a controlled diet. 
Use 2/3 cup of brown rice
Cook it with several vegetables like – green peppers, onions, broccoli, tofu, beans, etc
Use low-sodium soy sauce and other sauces to taste
Filling as it is, it has calories – 483.7 and carbs – 52 grams so you can enjoy this bowl side by side even as you work.
Also read Brown rice for diabetes.
5. Hard-Boiled Eggs with Almonds and Chopped Carrots
Looking for quick and easy-to-make diabetes lunch ideas? It doesn't get easier than eggs. This meal is smart and it combines a few great snack foods to make it into one healthy lunch idea.
Calories :  416.5
Carbs : 21.4 g
Protein : 6.3 g
Ingredients
- Two hard-boiled eggs
- 1 Cup Baby Carrots
- ½ cup of Unsalted Almonds
- Hummus (Optional)
Process
- Pair the eggs with 1/4th cup of unsalted almonds
- Use Hummus Dip for more culinary delight
Also read Egg for diabetes.
6. Low-Fat Cottage Cheese with Berries and English Muffin 
A quick lunch for people with diabetes would also be in the form of something that is considered unique and can provide a refreshing change from the usual vegetables. It is nutritious and easy to assemble which makes it perfect in case you are in a hurry to get to work. 
Calories :  352.4
Carbs : 35 g
Ingredients
- ½ cup of Frozen Berries (Blueberries or Strawberries)
- 1 tablespoon of Chia Seeds 
- ½ cup of Low-fat Cottage Cheese
Process
- Combine the cottage cheese and the berries with a whole wheat English muffin
- Almond butter to taste
Also know about best fruit for diabetes.
Bottomline
Eating healthy is a key part of effective and optimal management of diabetes. At times, healthy food may seem unappealing as they are loaded with nutrition and may not seem to be as tasty as the other food items. This article will give you an idea of several delicious lunch plans with low gi ingredients that you could choose to incorporate into your daily routine for a better and more controlled diet. Enjoy the deliciousness along with the healthy aspect of food. Also know about Indian diabetes diet.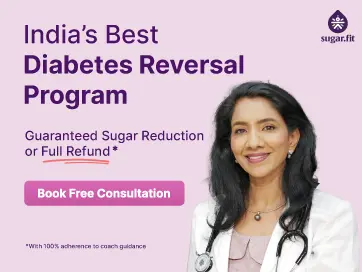 FAQs
1. What are some Indian Food Choices for people with Diabetes?
There are many different options that people with diabetes can eat for lunch and dinner in India. Any food item that is low in carbs and sugar and rich in fiber, proteins, minerals, and vitamins can be chosen as a healthy option. Choose the regular roti, sabzi, and dal or choose to be innovative and try out other different healthy recipes – the choice is yours
2. What are the Best Salad Fruits for Diabetes?
Fruits that are low in the glycemic index should be chosen. Apples, watermelon, litchi, pear, orange, sweet lime, etc can be eaten. Ensure that you are eating fruits in moderation as well as the natural sugars may create a spike in some cases. Read more about sugar in watermelon
Disclaimer
This website's content is provided only for educational reasons and is not meant to be a replacement for professional medical advice. Due to individual differences, the reader should contact their physician to decide whether the material is applicable to their case.