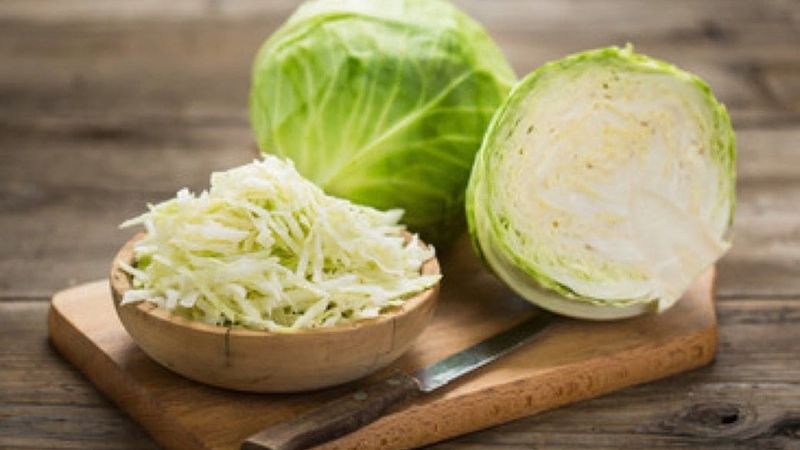 Nutrition
Medically Reviewed
---
Our Review Process
Our articles undergo extensive medical review by board-certified practitioners to confirm that all factual inferences with respect to medical conditions, symptoms, treatments, and protocols are legitimate, canonical, and adhere to current guidelines and the latest discoveries. Read more.
Our Editorial Team
Dr. Apoorva T, MHM.
MEDICAL ADVISOR
Is Cabbage Good For Diabetes?
Cabbage belongs to the genus Brassica, which is a close relative of other vegetables such as Broccoli, Cauliflower and Kale. Cabbage is loaded with nutrients and is available in red and purple colours other than the regular white and green colours. Cabbage is grown and used by many communities worldwide in its cooked or raw form. It is used mostly as a raw salad vegetable. 
What is cabbage good for ? Cabbage is loaded with micro and macronutrients. The micronutrients present in cabbage are vitamin A, iron and vitamin B12, which is also known as riboflavin. What most of us still don't know is its benefits against diabetes. Is cabbage good for diabetes? Cabbage plays an important role in energy metabolism. It is very low in calories, and thus, it helps to regularise blood sugar levels efficiently. Cabbage is rich in vitamin B6 and folate and is power-packed with antioxidants including polyphenols. Polyphenols help manage blood sugar levels effectively and keep your blood vessels healthy and flexible, thus, promoting good circulation. Raw cabbage is a good source of fibre, and the antioxidants in cabbage protect against cell damage. The potent antioxidants present in cabbage protect against heart diseases. 
What is cabbage good for ?
Cabbage is power-packed with nutrients and has multifaceted benefits. Let's check out some important benefits of consuming cabbage. 
Fights against cancer: Cabbages contain sulforaphane, a compound that causes the bitter taste in cabbage and is responsible for fighting against cancer cells. Sulforaphane inhibits the enzyme histone deacetylase and reduces the progression of cancer. Anthocyanin is present in red cabbage; it is a powerful antioxidant and slows cancer cell proliferation.
Improves heart health: Anthocyanins act by suppressing the inflammation to blood vessels, thus, preventing cardiovascular diseases. Intake of high flavonoid foods and polyphenols present in cabbage decreases the risk of heart ailments.
Improves immunity and digestion: Raw cabbage when fermented as a pickle releases healthy microbes into the gut and improves vitamins and mineral digestion. The fibre content of cabbage releases water, which improves bowel movement and relieves indigestion or any signs of constipation of the gut.
Aids in weight loss: As cabbage does not contain any extra carbs, it aids in weight loss by naturally cutting down all the extra calories. 
Cabbage for diabetics
Green, white and purple cabbages are excellent sources of antiglycemic agents.
Consumption of cabbages help to normalise blood sugar levels by releasing dietary fibre and antioxidants into the bloodstream. 
Cabbage helps to maintain kidney function, which indirectly keeps all blood sugar levels under normal limits.
Cabbage has no starch, which makes it a perfect food for diabetics
Red cabbage contains anthocyanins, which decrease sugar level and increases natural insulin production.
The benefits of consuming cabbage for diabetics also include the low carbohydrate levels of cabbage that initiate a decrease in blood sugar levels. 
How to cook cabbage for diabetics ?
Cabbage may not sound an exciting vegetable, but here are some exciting recipes that can lift your taste buds. Cabbage can be eaten raw with a little bit of salad dressing, and here, we have some cooked and raw recipes of cabbage. Here are few cabbage recipes for diabetics listed:
Easy to prep and make, this cabbage recipe is a perfect accompaniment with other food items on your plate. Start by chopping the cabbage into ½ inch strips, take a big pot over high heat and stir fry the cabbage with stevia leaves for about 3 minutes. Reduce heat and pour a mixture of vinegar, water and salt all over the cabbage. Cover with a lid and allow it to simmer for 2-3 hours. If you wish to have your cabbage a little crunchy, then switch off the heat in 30 minutes. Serve hot!
Apple slaw: Use ½ a cup basic coleslaw dressing, apple cider vinegar, celery seed and stir with chopped cabbage leaves and freshly cut diced apples. Add diced carrots for enhancing the taste and colour of the salad. Refrigerate before consuming. This recipe is fresh from the farms and can be eaten as a tea time snack also. Also know about best medicine for diabetes in India.
Diabetic cabbage soup: Place chopped cabbage leaves in a large bowl and pour hot water. Cover with a lid for 5 minutes and drain the water. Pat dry the leaves. In a saucepan, drizzle some canola oil and saute chopped onions until pink or transparent. Add cabbage leaves and diced potatoes, and keep stirring until the potatoes are softened. Add a pinch of nutmeg and pepper powder. Gradually add vegetable broth and milk. Simmer until it boils. Check if potatoes are completely cooked. Let it cool down for some time and blend into a puree until smooth. Pour again in a saucepan, add salt and serve with parsley and chives. Also know about Indian diabetes diet.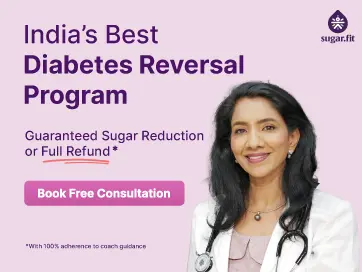 Bottomline
Cabbage, being loaded with macro and micronutrients, is one of the healthiest vegetables to consume. It is rich in Vitamin A, iron, and Vitamin B12, and also plays an important role in overall energy metabolism. Since it is low in calories, it can help regulate blood sugar levels and minimize the spikes. Not only for people with diabetes, but cabbage is also well-known to provide benefits against other health-related conditions like the overall betterment of kidney function, improves heart health, helps in weight loss, builds immunity, etc. Since this vegetable is so popularly available in India and is also easy to cook, it is one of the most helpful foods to consume and is often recommended to put as a part of a healthy diet plan.
FAQs
1. How many carbs can people with diabetes eat?
Carbohydrates mean more sugar to metabolise; therefore, people with diabetes should aim to consume only 45 % of the recommended carbohydrates per day. For females, 15 gms per serving and for males, the serving size can be increased. But this also depends on the type of activity and daily bodyweight of the individual. 
2. Does cabbage produce insulin?
Insulin is not produced by cabbage; rather, the pigments present in red cabbage such as anthocyanins are responsible for inducing the production of insulin in the body. So, cabbage indirectly triggers the production of insulin.
3. Is red cabbage good for diabetics?
Yes, red cabbage is beneficial to diabetics. It is a low-carb, high-fiber vegetable that can aid in blood sugar regulation.
4. What is cabbage glycemic index?
Cabbage has a low glycemic index, typically ranging between 10 and 20. This means it has little effect on blood sugar levels, making it an excellent choice for people with diabetes or those looking to control their blood sugar levels.
‍
‍
‍
‍
References
https://www.everydayhealth.com/type-2-diabetes/diet/low-carb-veggies-for-diabetic-diets
Disclaimer
This website's content is provided only for educational reasons and is not meant to be a replacement for professional medical advice. Due to individual differences, the reader should contact their physician to decide whether the material is applicable to their case.