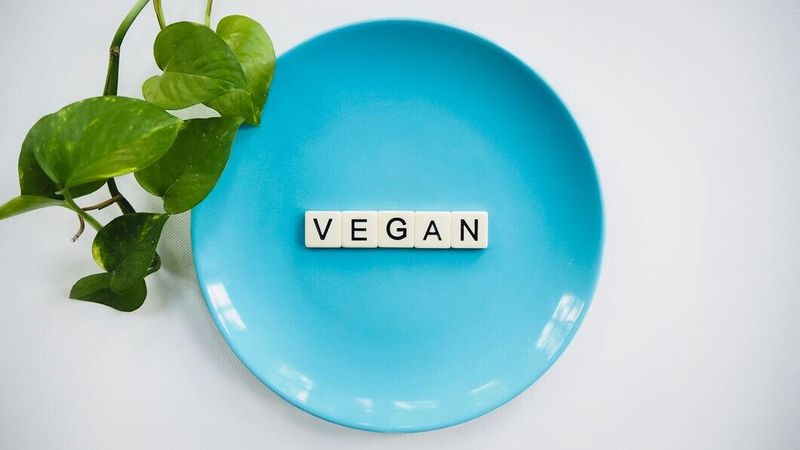 Fitness
Medically Reviewed
---
Our Review Process
Our articles undergo extensive medical review by board-certified practitioners to confirm that all factual inferences with respect to medical conditions, symptoms, treatments, and protocols are legitimate, canonical, and adhere to current guidelines and the latest discoveries. Read more.
Our Editorial Team
Dr. Apoorva T, MHM.
MEDICAL ADVISOR
Vegan Diet Plan For Weight Loss: Complete Guide
Losing weight is a conscious choice and the efforts that go into losing weight are tremendous. However, you can enjoy the journey and fill it with wholesome experiences, exercises, and food. One such way is to look towards a vegan diet plan. A lot of people are choosing to go the vegan way irrespective of their weight goal. Most diet plans include animal proteins when they are designed for a weight loss regime. A vegan diet plan for weight loss is what most vegans are looking for when working on themselves. It can be tricky to replace items and maintain the balance of intake of nutrients. Also know about curd with sugar benefits
What is a vegan diet?
If you are going the vegan weight loss way, then it is first important to understand what a vegan diet is. Vegan is a lifestyle choice that shuns all animal-based things. This means not using leather, products that have been tested on animals, and so on. A vegan diet is when you not only give up meat but also all products derived from animals. 
This means not consuming milk, eggs, butter, honey, and so on. It also means there is a need to replace these items with something just as nutritious. Luckily, there are many options in a vegan diet that can provide you with clean and good-quality nutrients. A vegan diet for weight loss does not mean you have to compromise on the taste and quality of food you will be consuming. 
When you are opting for a vegan diet plan for weight loss specific way of cooking and you can fry, braise, grill, your vegan dishes or choose to have them raw too. Many companies have developed mock meats and alternatives to these items. Just like all junk food, these should be eaten in moderation and only for taste once in a while. Also know about the vegetarian protein diet.
What are the benefits of a vegan diet?
A vegan diet for weight loss has numerous other benefits. Many studies show that cutting down the consumption of meat can reduce the bad cholesterol in the body. It can drastically reduce the risk of heart-related troubles. Introducing fresh vegetables, fruits, and legumes, is a great way to manage type 2 diabetes. The fibrous content of these ensures your vegan weight loss plan works best by keeping you feeling satiated and reducing cravings. A vegan diet improves your metabolism and makes sure your efforts are rewarded continuously. 
Apart from this, your vegan diet plan for weight loss can be a crucial contribution to the global warming issue. It is said to be the biggest thing you can do to save the planet. It reduces your carbon footprint and ensures you are reducing the climate-worsening emissions from your end.  Also know about indian diet chart for diabetic patient pdf
How vegan diet helps in weight loss?
Your vegan diet for weight loss ensures you are having the freshest kind of nutrients in a systematic manner to reap their benefits. Here is an overview of how a vegan diet helps in weight loss. 
To understand how a vegan diet helps weight loss, it is important to know what calorie density is. It is the measure of calories in a pound of a food item. The calorie density of foods like meats, oil, and cheese, is on the higher side, whereas the calorie density of vegan foods like fruits and veggies is on the lower side, which means you'll be eating the same amount of food and gaining fewer calories. 
A vegan diet focuses on non-fat and plant-based foods. It involves the incorporation of fewer processed items (e.g. soy milk). Vegan foods are a great way to ensure you don't have to go hungry all the time and you still lose weight. You can go for a calorie deficit without reducing the quantity of food you eat. Know about is honey good for diabetes?.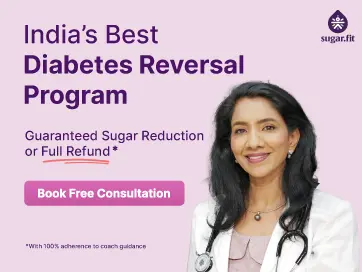 Grocery list for vegan diet plan
The reason why most people find a vegan diet for weight loss is that they cannot think of what to eat and lack creativity. A vegan diet can be delicious and you have enough variety to enjoy. Here is a list of items you can buy the next time you are in a supermarket. 
Vegetables – The best option for vegans whether you are looking for a salad, soup, or looking to have a simple meal at home. Green leafy vegetables are an excellent source of iron and fiber. Cauliflower, broccoli, and brussels sprouts are great choices for soups and salads. Butternut squash is a great source of calcium. A sweet potato is a better choice than a normal potato. 
Grains – Whole grains are the preferred ones when it comes to a calorie deficit diet. Oats and brown rice are sure to make you feel full faster and keep you from feeling hungry for a long time. Ezekiel bread is a popular choice because of its nutritious value. Sprouted whole grains, millet, amaranth, barley, and farro are all great choices. Apart from adding variety to your diet, they are also good at managing the blood sugar spikes in an individual. 
Fats – Fats are the most debated topic in a diet. Fats are essential for the body and they are one of the macronutrients that should not be missed out on. What matters is having good quality and the right kind of fats present in avocado, olive oil, walnut, chia seeds, and flaxseeds. Coconut oil is also a great source of fats that lines the stomach and does not allow nutrients to seep through. 
Nuts and milk – The alternative to milk is almond milk, coconut milk, and rice milk. These can be made at home and you need not depend on the proprietary version of soy milk. If you are looking for options in the supermarket, you can find peanut curd or cashew milk as well. Walnuts, pistachios, and cashews are the best options for providing you with butter. 
Fruits and berries – Berries are rich in antioxidants that help you look younger. Apples are one of the best options to have a midday snack. They are good for your gut and they make you feel fuller. Bananas are high in soluble fiber but they are also high in sugar. 
Legumes – Legumes are the cornerstone of any vegan diet as they provide much-needed protein. Soy products like tofu, tempeh, and soy milk can benefit your weight loss efforts the most. It is recommended you consume them in their unsweetened form. Also know about the vegetarian diabetic diet.
Foods to avoid
Just like there are foods you should know about consuming, there are some foods you should know not to consume. Here is a list of foods to avoid.
Processed faux meats are great to taste but have no nutritional benefits. They are loaded with calories and you often need to fry them to consume which makes them all unhealthier. 
Sweetened products like bakery goods, drinks, and so on may be vegan but they may not be healthy. 
Ready-made salad dressing like mayonnaise, flavorings, and other such packaged items should be avoided. 
Vegetable oil may be a vegan alternative but avoid using that as well. It has the highest calorie density and tries replacing it in dressing with other options to avoid consuming more calories than required. 
Refined flour items like pasta, bagels, and bread can be tempting but they are not the healthiest option. 
7-day vegan diet plan sample for weight loss
Although there are multiple factors that determine the vegan diet plan one should have, here is a standard 7 day diet plan sample for reference. 
Day 1:
Breakfast – Banana Cream pie smoothie
Lunch – Vegan tofu tacos
Dinner – one pot vegan feta pasta
Day 2:
Breakfast – Vegan tofu sandwich
Lunch – Coconut curry vegetables
Dinner – Moroccan red lentil soup
Day 3:
Breakfast – Scrambled tofu sandwich
Lunch – Moroccan red lentil soup
Dinner – sesame tofu and veggies bowl
Day 4:
Breakfast – Banana and chocolate porridge
Lunch – one bowl meal of veggies
Dinner – Potato and lentil soup with tofu
Day 5:
Breakfast – Flavored oats
Lunch – Potato lentil soup with tofu
Dinner – Chilli Sin Carne
Day 6:
Breakfast – Banana Cream smoothie
Lunch – Vegan hearts of palm ceviche
Dinner – Edamame quinoa stir fry bowl
Day 7:
Breakfast - Fluffy vegan pancakes with berries and fruits
Lunch - Edamame quinoa stir fry bowl
Dinner – Vegan pasta bake
‍
Bottomline
Your vegan diet plan should be in line with your goal of exercising and weight loss. It is recommended to go for a gradual weight loss rather than a sudden one as you put the weight back on faster as well. If you are switching from a normal diet to a vegan one, then do it slowly otherwise your body may go into shock. 
FAQs
Can you lose weight by just being vegan?
You can lose weight with a vegan diet. However, you will get more effective results when you combine exercise with a vegan diet. 
Do vegans eat pasta?
Yes, vegans can have pasta. They have the option to mix and match the sauces. The all time vegan Favourite pasta is Aglio Olio. 
What kind of bread can a vegan eat?
The preferred bread by vegans is Ezekiel bread, focaccia, ciabatta, baguettes, and sourdough. 
How much weight can I lose in a month if I go vegan?
You can lose 2 to 3 pounds in a month if you stick to the vegan diet. This largely depends on your height, weight, food intake, and so on.
‍
References
https://genv.org/vegan-diet-plan-for-weight-loss-fast/
https://8fit.com/nutrition/vegan-meal-plan-and-grocery-list-for-weight-loss/
Disclaimer
This website's content is provided only for educational reasons and is not meant to be a replacement for professional medical advice. Due to individual differences, the reader should contact their physician to decide whether the material is applicable to their case.