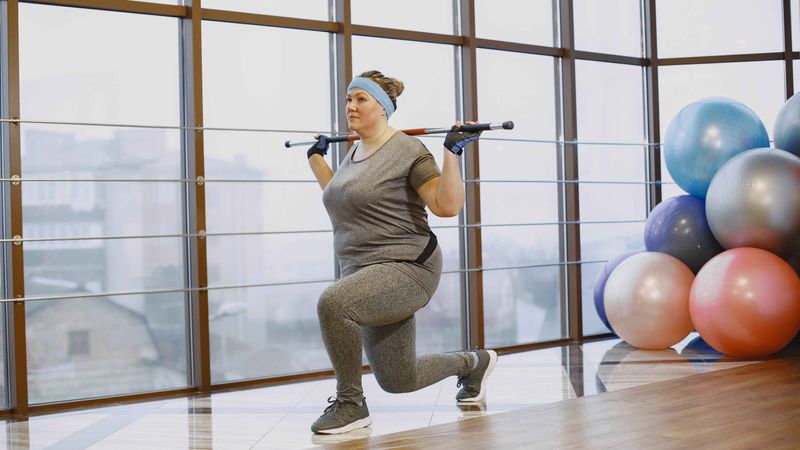 Fitness
Medically Reviewed
---
Our Review Process
Our articles undergo extensive medical review by board-certified practitioners to confirm that all factual inferences with respect to medical conditions, symptoms, treatments, and protocols are legitimate, canonical, and adhere to current guidelines and the latest discoveries. Read more.
Our Editorial Team
Dr. Apoorva T, MHM.
MEDICAL ADVISOR
Exercises for Obese People
A sedentary lifestyle and obesity are the two faces of the same coin. While these two words go hand in hand, it's common knowledge that physically active adults are less prone to chronic health diseases. Thus, exercise for obese people is a must. However, for people having extra weights, numerous exercises like weight lifting, pushups, etc. becomes too painful and extremely uncomfortable. Thus, here are few details about exercise for obese people and other information that you must know or share.  Also know about yoga exercise for diabetes
How Much Exercise Do You Need?
When we talk about the duration of moderate exercise for anti-obesity, as per research, it is recommended to be at least 150 minutes per week or 75 minutes of intense exercise. While this may be too much for the beginner, it can be easily broken down into 30 minutes of exercise five days a week. In the beginning, it's not important to complete the recommended duration, instead what you can do to build up the stamina to eventually achieve the goal. Thus, it means a regular habit to exercise to prepare the body for longer workout sessions. One can create this habit in two simple ways to work towards anti-obesity:
Break the 30 minutes per day into 10-15 minutes throughout the day.
Try to schedule your workout at the same time each day so that the body becomes habituated. 
Things to consider before you start exercising
When we talk about the weight loss bandwagon, it is easy to jump into the race but it can lead to multiple unhealthy choices like a crash diet, hardcore workout leading to health issues, wrong workout resulting in weight gain, etc. To do it right to get effective obesity solutions, it is imperative to create a balance and take daily steps towards achieving the goal. Here are a few crucial tips to follow before starting any exercise program.
Get a regular health check-up done before starting any exercise. As the person starts to participate in moderate or intense physical activity, there is a risk of a heart attack or cardiac complications. This is especially important for people suffering from heart or lung diseases, diabetes, kidney issues, or arthritis. Thus, to avoid serious health conditions, and work towards following obesity solutions, this is a must-to-do to know about limitations or modifications, if any. 
Another key point is to do some light exercises to keep the body moving and feel the stretch before you jump into the exercise race. 
Lastly, make sure you have proper shoes and other workout gear that may be needed for the kind of exercise you wish to follow. 
Here are some easy & effective exercises for obese people
Here are some of the effective and simple obesity physical exercise that will help you to shed that extra fat comfortably. 
1) Walking
If you would have observed, walking is recommended for almost everyone. There is a reason why it always tops the list. While walking requires very less equipment, it can be done anywhere and everywhere. The benefit is that while it has low impact, it improves strength and increases mobility in the lower part of the body. Also, it is an easy exercise and one can shift between moderate, or intense depending on their weight loss plan. 
Thus, If you are new to walking, start the process with 10-15 minutes each day. Gradually, you can increase the time to complete a 30-minutes walk daily. Don't worry about the speed, however, you should be consistent towards your goal. 
2) Aqua Jogging
Being obese, having joint pains, and having difficulty in moving is a common situations. In such a case, lap swimming might be difficult. An upright alternative is aqua jogging which is simply running in the water with the support of a buoyancy belt. This exercise helps to give you the benefit of both worlds- running and walking, without any impact as water builds the body to feel lighter. To start with, you can try shallow water, and as comfortable, you can head to the deep pool. All you do is move forward by  moving your legs against the water. While it may sound easy, it takes more effort than imagined so moving slowly is the key. You can increase the duration gradually and monitor your progress in losing those extra kilos. 
3) Group Exercise Classes
For some people, a social support system is of utmost importance to follow a certain exercise program. While they create some new friends, it helps to motivate them to be regular to achieve their goals. Thus, group exercise classes are a perfect example of obesity physical exercise. However, before investing in any class, preview it to understand the pace, intensity etc., and if you can cope with it. When you join such a class, always greet the instructor and connect with them. By interacting, you will learn faster as it allows you to be open to feedback. 
4) Strength Training
One of the best forms of exercise, strength training helps to increase the motion in all the parts, mainly the joints of the body. Being obese, it is crucial to keep the joints mobile else the excess weight forms the joints to pain tremendously creating further difficulty in doing everyday work. While joining a gym is helpful, you can even take a single session with a personal trainer to learn about some simple exercises and techniques to thereafter follow. If you choose the former, always ask the staff about how to adjust weights and equipment so that you build interest in using each of them. The key to strength training is:
5) Cardio Machines
A cardio machine like biking is a great way to burn calories as it creates less impact on the joints, hence, adequate for obese people. However, a recumbent bike is yet another smart choice if you are suffering from back, or joint pain and need support. The recumbent cross trainers are a machine-like stepper that helps you work on both the upper and lower body without creating any pressure on the joints. 
If nothing works for you due to space constraints or any other reason, a portable pedal helps you pedal while seated. While you start, go slow and be consistent. Initially, 5 minutes of the pedal and then rest is the correct plan. You can increase the duration and intervals as you become comfortable and compatible. 
6) Mind-Body Exercise
When the mind and body are right, you automatically feel at peace and merry. It is one of the biggest ways to stay fit. Mind-body exercise has become more accessible than before as yoga, moving meditation and Tai Chi movement classes are all available to everyone. Whichever class you join, preview before investing. Interact with the trainer to know more about the class, its movement, and how it will benefit you. 
Remember, the type of exercise you choose is not so important to the fact that you are working on it to reduce obesity. Thus, don't be afraid to try anything new that helps you stay fit and cheerful. Also, give yourself credit when you can be consistent while pushing yourself. Follow the above guidelines and maintain a journal to track your progress. When you start shedding calories and feel more active, you will feel more motivated to maintain a healthy lifestyle regularly to reduce obesity. Also know about blood sugar normal level chart.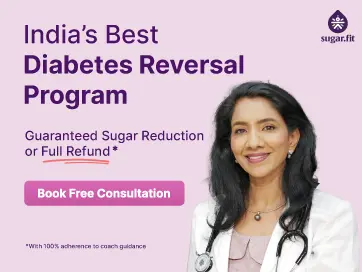 FAQs
What is the best way for an obese person to lose weight?
The best way for an obese person to lose weight is by following a certain basic diet plan that includes a variety of healthy food and juices that helps to obtain nutrients, vitamins, and minerals while keeping them active. Also, to consistently do some physical exercise. When both go hand-in-hand, it is surely going to give positive results in shedding calories. 
How fast can an obese person lose weight?
Depending on the weight loss plan, generally, most obese people can aim to lose weight at a rate of 2 to 4 pounds per week. This would vary depending on one's BMI, routine, and weight loss regime. 
What foods should an obese person avoid?
Sugar-sweetened beverages, refined grains, sweets and desserts, potatoes, and red and processed meats are the ones an obese person must avoid. Weight loss is associated with whole grains, vegetables, and fruits.
Where do you lose weight first?
Where you lose weight first when you are dieting or exercising depends on varied factors like sex, age, and genetics. Generally, first, you lose hard fat that surrounds body organs like the liver, and kidney and thereafter you lose from the waistline and thighs.
Disclaimer
This website's content is provided only for educational reasons and is not meant to be a replacement for professional medical advice. Due to individual differences, the reader should contact their physician to decide whether the material is applicable to their case.