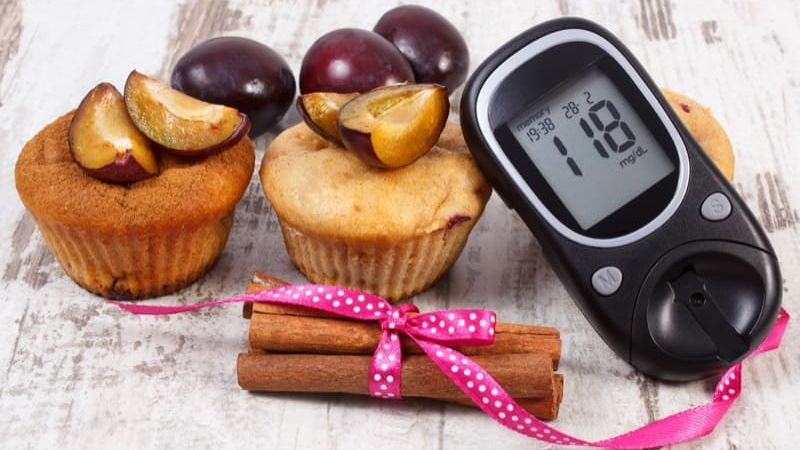 Nutrition
Medically Reviewed
---
Our Review Process
Our articles undergo extensive medical review by board-certified practitioners to confirm that all factual inferences with respect to medical conditions, symptoms, treatments, and protocols are legitimate, canonical, and adhere to current guidelines and the latest discoveries. Read more.
Our Editorial Team
Dr. Apoorva T, MHM.
MEDICAL ADVISOR
Best Snacks for Diabetics
Best Sugar free Snacks for Diabetics
Diabetes is one of the most common lifestyle diseases. Diabetes is the body's inability to process/manufacture insulin. Insulin is the hormone that keeps blood sugar levels in check. High blood sugar levels can cause several health issues such as kidney damage, diabetic retinopathy, blindness, cataract, cardiovascular issues and neuropathy. Therefore, it is important to make sure that your blood sugar levels are kept in check. One way of doing this is through exercise, and the other way is to keep a check on what you eat.
 The food that we eat consists of many different components such as fats, carbohydrates, proteins and sugars. Carbohydrates and sugars are the two main factors that cause your blood sugar levels to rise. For this reason, it is important to have snacks that are low in carbs but high in fibres, proteins and healthy fats. Quite often, diabetic people tend to ignore their hunger pangs because they think whatever they eat will raise their sugar levels. You do not need to starve yourself. All you need to do is eat sensibly. People often wonder which snacks are good for diabetes. There are many low carb snacks for type 2 diabetics that you can have when hunger strikes. Here are some healthy snacks for diabetics that we have shortlisted for you. Also know how to get freedom from diabetes?
Healthy Snack for Diabetic Person
1. Celery sticks with peanut butter
Celery sticks are very low in calories but high in fibres. The addition of peanut butter adds proteins and healthy fats, which delay the rise in blood sugar levels. Celery is also loaded with antioxidants known as flavonoids and vitamin C, lunularin and bergapten. You can also substitute celery sticks with apple slices. Apples are rich in nutrients and are also high in fibre and are good for diabetics. Type 2 diabetics can have these without any worries since celery sticks are very low in calories.
2. Eggs
Eggs are incredibly nutritious and are a known source of protein. They are an excellent snack for diabetics. They contain vitamins A, B5, B12, D, E, K, B6, folate, phosphorus, selenium, zinc, calcium and many more minerals.
3. Sprouts
Eating sprouts as a snack is another excellent option. Sprouts are high in proteins and folate, magnesium and phosphorus. Apart from helping to maintain healthy blood sugar levels, sprouts help maintain a healthy weight and fight inflammation. They help with digestion and gut health and are full of fibres. Sprouts can be consumed in many ways. You can steam them and eat them as a salad with tomato, cucumber, onions, a squeeze of lemon, or you could grind them in a mixer with some water and make a 'cheela' with them. 
4. Trail Mix
A trail mix makes for an excellent snack at any time of the day. You can add almonds, walnuts, seeds (pumpkin, sunflower, flax and chia), dried cranberries to your trail mix. A handful at any time should be enough to make you feel satiated, as they contain proteins and fibres. 
5. Avocado
If you have diabetes, eating avocado may help you control your blood sugar levels.
Avocados are a diabetes-friendly meal due to their high fibre content and monounsaturated fatty acids. These factors may help reduce blood sugar spikes after meals.

According to one study

According to Trusted Source, people with type 2 diabetes who ate sources of monounsaturated fatty acids on a regular basis saw considerable changes in their blood sugar levels.
Avocado can be eaten on its own or in a dip like guacamole. Because avocados are heavy in calories, a serving size of one-fourth to one-half an avocado is recommended.
‍
6. Yoghurt
Flavoured yoghurts are an excellent snack, and you get tons of sugar-free options in the market now. You can top it off with some fresh fruits and nuts, and it makes for an excellent snack for diabetic people. You can also make your own fruit yoghurt at home by hanging some curd in a sieve or cheesecloth. Once all the whey is drained out, whip it with a fork and add fruit of your choice to it.
7. Popcorn
Popcorn is a favourite snack for most adults and children, and it is often thought to be unhealthy. Popcorn becomes unhealthy with the addition of butter, cheese, caramel or chocolate. If air-popped at home, popcorn is a healthy and filling snack. It is low in calories and helps with weight control and also helps to manage blood sugar levels. Read more about is corn good for diabetics.
8. Hummus
Hummus is a dip made from boiled chickpeas. It is high in protein and makes for a delicious snack combined with multigrain crackers or vegetables such as carrots sticks, bell peppers and broccoli florets. In fact, even roasted chickpeas are an excellent snack for those suffering from diabetes. 
9. Cheese
Many people get surprised with this one, but cheese is low in carbs and high in fats. Fats slow down the absorption of sugar by the body, helping to control sugar levels. You can have cheese with whole-grain crackers for a filling snack or even just a cube or slice of cheese. However, cheese must be consumed in moderation, as it is high in fats and can lead to weight gain. Cottage cheese made at home is also a healthy snack for diabetics. It is high in proteins, which delays sugar absorption.
Bottomline
So, for all those suffering from diabetes, you don't have to starve any more. These are just a few of the many low carbs, low sugar snack options available for type 2 diabetics. It is best to avoid store-bought products that advertise themselves as being 'sugar-free'. All you need to do is a little bit of planning beforehand and stock up on some basic requirements, and you should be set to banish those mid-meal hunger pangs with these healthy snacks. You can also choose healthy diabetic biscuits for snacks. Keep a handy stock of nuts and seeds, berries, papayas, apples and whole-grain crackers. You can pair these up with many healthy dips for a satisfying snack. These also work as excellent snacks for prediabetes.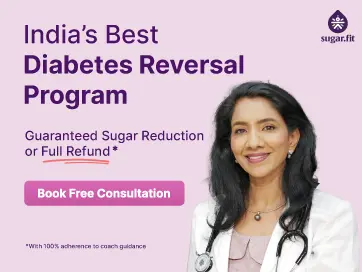 FAQs
Healthy snacks for diabetics type 2?
With the diagnosis of diabetes, it becomes important to have a healthy diet plan set. This will help keep the blood sugar range in check. Having an overload of carbs would only cause more trouble. Here are some of the best snacks for diabetics:
Hard-boiled eggs – with high levels of protein, this snack is one of the best ones
Yogurt – unsweetened yogurt can boost the fiber uptake in the body and also improves the metabolism
Almonds – This is a snack that you can munch on at any time. Almonds have abundant minerals and vitamins
Roasted chickpeas – An incredibly healthy snack for a person with diabetes, these have proteins and fiber and can keep the body full for a long time.
Popcorn – It is a popular, easily available, and whole-grain snack.
Which snacks are good for prediabetes?
What can be considered a good snack for diabetics would also work for prediabetes. A person who has sugar levels on the borderline would have to exercise ample control of their diet so that the issue does not aggravate. While eliminating high-sugar and high-carb food items would play a major role, here is what you can eat during prediabetes:
Fruits – Fruits like apples, pear, papaya, etc would be beneficial as a snack.
Oats – Oatmeal and berries/fruits might not just be good as a breakfast choice but also works well for evening snacks
Nuts – Walnuts, almonds, cashews, pistachios, etc would be healthy snacking options 
Hummus – Since the body digests hummus slowly, it would not spike up the blood sugar levels in the body
Also know about prediabetes diet.
What are some sugar free snacks?
Sugar-free might not necessarily mean carb-free. Look for snack options, even sweeter ones, that would have lesser amounts of calories and carbs too. You can try out sugar-free chocolates, ice-creams, energy bars, etc. The savory snacks are devoid of sugar in the first place so you can consume popcorn, hummus, chickpeas, baked tortilla chips, etc.
References
https://www.healthline.com/nutrition/best-snacks-for-diabetes
Disclaimer
This website's content is provided only for educational reasons and is not meant to be a replacement for professional medical advice. Due to individual differences, the reader should contact their physician to decide whether the material is applicable to their case.