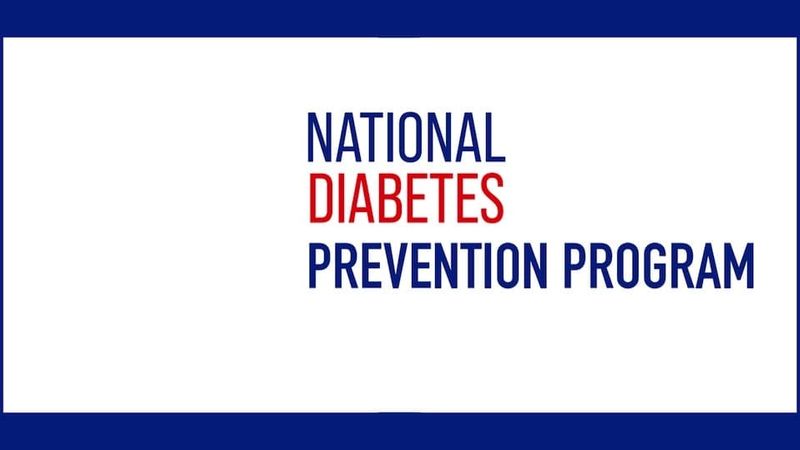 Metabolic Health
Medically Reviewed
---
Our Review Process
Our articles undergo extensive medical review by board-certified practitioners to confirm that all factual inferences with respect to medical conditions, symptoms, treatments, and protocols are legitimate, canonical, and adhere to current guidelines and the latest discoveries. Read more.
Our Editorial Team
Dr. Apoorva T, MHM.
MEDICAL ADVISOR
National Diabetes Prevention Program
Patients with diabetes, their families, and society as a whole are all bearing a significant socioeconomic burden due to the current prevalence of diabetes and its expected prevalence in the future. However, India lacks the necessary infrastructure to meet the demands and expectations of its enormous diabetic population.
In response to this expanding problem, the Indian government has taken the initiative to develop a National Diabetes Control Program. Prof. Ramachandran presides over the expert committee charged with developing the Programme. In addition, Prof. Ramachandran supervises a WHO-collaborating diabetic hospital and research centre.
The National Diabetes Prevention Program, often known as the National DPP, is a public-private partnership that aims to prevent or delay the onset of type 2 diabetes. People at risk of type 2 diabetes can benefit from evidence-based lifestyle change programs that make it easier for them to change their practices and lower their diabetes risk. Also know about Indian diabetes diet.
The lifestyle change programme helps persons with diabetes and others at high risk lose weight, become more active, and prevent Type 2 diabetes. Also know about diet for prediabetes
Objective
With the National Diabetes Prevention Program, the federal government, community-based organisations, employers, health care providers and academics collaborate to prevent or delay the progression of type 2 diabetes in individuals with prediabetes. The project's objective is to make diabetes treatment more accessible to the Indian population.
This national effort brought together public and private groups on evidence-based, cost-effective ways to help communities avoid getting type 2 diabetes.
Diabetes prevention through early identification of high-risk individuals and health education;
A reduction in morbidity and mortality in the high-risk population by early diagnosis and proper treatment
Preventative measures for acute and chronic consequences of the condition such as cardiovascular, renal, and ocular difficulties
Providing diabetic patients with equal chances to reach their physical potential and academic potential; and
Rehabilitation services for people with diabetes who are either partially disabled or completely disabled.
Also read about how to prevent diabetes
Approach
The provision of diabetes health care is going to be improved due to this project. It is a crucial component of the capacity-building process for the National Diabetes Control Programme in India.
The project focuses on training doctors, nurses, paramedics, specialists, diabetics, their families, policymakers, and the public.
Diabetes workshops will be provided for a total of 3000 doctors (1000 every year), as well as 1080 community nurses (360 per year), as part of the training for the medical staff. In addition, foot care, nutrition, and diabetes education professionals will get 2-months of full-time training.
It is anticipated that the trained workforce will aid in establishing diabetes treatment centres within the existing healthcare system in India's smaller cities and towns.
Education on diabetes self-care will be provided to people living with diabetes as well as their families by medical professionals, community nurses, and diabetes specialists. Diabetes health awareness initiatives and activities will address the public and policymakers. Also know about Indian diabetes diet.
Results at project completion March 2007
The curriculum and training resources necessary for teaching health care staff working in public, NGO, and private medical delivery systems, as well as trainers who can train the others to integrate diabetes treatment into the existing system, have been established. In addition, global guidelines for diabetes type 2 have been published.
• A total of 3023 doctors from Tamil Nadu, Gujarat, Karnataka, Kerala, Andhra Pradesh, and Orissa were trained. The training was provided in five-day courses twice per month for three years. The training was provided to medical professionals from public and private hospitals, with participants from rural and urban settings.
• 1352 community nurses and other paramedical staff have received training by participating in seminars in three-day workshops.
• During a three-week in-house training in Chennai, 120 health educators and sixty dieticians were trained in nourishment, dietetics, and diabetes patient education.
• The dissemination of knowledge: The participants who were trained on diabetes care initiated various efforts in their respective work settings and places of employment. This consisted of the following:
Membership of diabetes communities and assistance to patients with diabetes who are financially challenged; conducting or arranging training or comprehensive clinical education for their staff members and other paramedical employees
Conducting awareness training programmes for a variety of intended audiences, including patients and their families, high-risk groups, decision-makers, programme administrators, and the general public
Encouraging coworkers and members of other levels of personnel to participate in WDF training
Enhancing the level of care provided in their respective clinical settings, which may include hospitals or clinical services
Initiation of education of both the general public and patients regarding changes to lifestyles and the significance of doing so
• Trained physicians immediately began establishing diabetes treatment and prevention centres in their respective communities. This has primarily occurred in primary care facilities, railway hospitals, and government district hospitals.
• The development of a diabetes education drama that runs for 22 minutes has taken place. Easily accessible on CD in both English and Tamil languages.
Bottomline:
In conclusion, considering the ever-increasing incidence of diabetes mellitus, a strategy for strengthening the health system is required. This strategy should include standards of practice at all stages, nationally agreed management protocols, and a regulatory framework. The Indian government has taken some steps at the national level, which is good, but they need to be carried out at the regional level before it becomes a pandemic in India.
Pharmacists have a special opportunity to help promote and expand the use of the National Diabetes Prevention Program (NDPP) use. However, additional data is required to demonstrate how to execute the NDPP most effectively across a variety of pharmacy practice settings. Pharmacists who are interested in implementing the NDPP should be aware of the amount of time and resources that are necessary to develop a programme that is both successful and sustainable. Although reimbursement is available for the provision of NDPP, current reimbursement rates may not be sufficient to support the initiative. Despite this, the NDPP provides pharmacists with a wonderful service opportunity to patients and the public health communities.
Disclaimer
This website's content is provided only for educational reasons and is not meant to be a replacement for professional medical advice. Due to individual differences, the reader should contact their physician to decide whether the material is applicable to their case.