Nutrition
Medically Reviewed
---
Our Review Process
Our articles undergo extensive medical review by board-certified practitioners to confirm that all factual inferences with respect to medical conditions, symptoms, treatments, and protocols are legitimate, canonical, and adhere to current guidelines and the latest discoveries. Read more.
Our Editorial Team
Dr. Apoorva T, MHM.
MEDICAL ADVISOR
Drumstick For Diabetes : Benefits & Recommendations
Drumstick or moringa has been known for its benefits for many years. All its parts—seeds, flowers, leaves, and stems, can be consumed and can prevent many diseases. Popularly known as a drumstick, it is considered a superfood for its distinctive and powerful properties. This nutrient-rich plant has importance in Ayurveda and was used as a drug by our forefathers.
Benefits of drumsticks for diabetes
There are a number of possible advantages of moringa for diabetes, If you want to lower your risk of complications and better control your blood sugar levels, adding drumsticks to your diet and lifestyle may be a good choice.
Moringa is known for preventing inflammatory disease and skin problems. It's a natural blood purifier that helps drain impurities in the blood.
It is rich in B-complex vitamins, vitamin A, vitamin M and other essential nutrients that can assist in achieving unflawed skin and lustrous hair.
It is known for its medicinal benefits against diseases like chickenpox.
It is good for people with high blood pressure. Regular intake will help to keep heart diseases away.
Consumption of drumsticks has been used to increase bone health because it has high levels of iron and metal.
The various vitamins and minerals present in drumsticks help maintain healthy blood sugar levels and are highly advisable for people with diabetes.
Another essential nutrient present in drumsticks is fibre, which is good to increase your metabolism.
Benefits of drumsticks for people with diabetes
Several studies show that drumsticks help control your blood sugar level because they contain insulin-like proteins. 
Leaves contain higher fat-soluble vitamins than carrots, higher metallic elements than milk and bananas, higher iron than spinach, and higher antioxidants than oranges.
Some experts state that the effects of diabetes can be reduced due to the presence of glycosides—crypto chlorogenic acid and kaempferol 3-O-glucoside in moringa leaves.
The moringa family is made of compounds containing the easy sugar, rhamnose, and a fairly distinctive cluster of compounds known as glucosinolates and chemical irritants.
It helps to maintain a healthy blood sugar level in your body and helps to increase insulin secretion in the body.
How Drumsticks affect Blood Sugar Levels
Drumstick is known as zero glycemic index food because it doesn't have carbs. For its GI score, it is treated as the best food for lowering blood sugar levels in people diagnosed with diabetes. Many early studies show that insulin-like proteins found in moringa could help to lower blood sugar levels in your body.  Numerous studies showed the positive results of moringa leaves on lowering blood sugar levels in persons and animals living with diabetes, indicating that drumsticks will be helpful in fighting the condition naturally.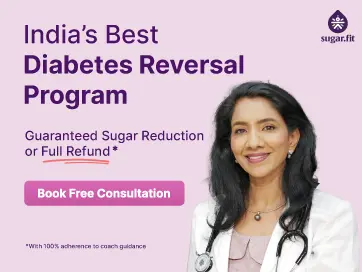 Different ways to consume drumsticks for diabetes
Recipe 1
Wash and cut the moringa leaves. 
Heat oil in a pan. 
Add onion slices and chilli, and stir for one minute. 
Add leaves and salt and stir. Cover the pan with a lid. 
Fry until the leaves are tender and fully cooked.
Recipe 2
Cut the drumstick into two inches. 
Wash red lentils and soak the lentil for half-hour.
Heat oil in a pan. Add onion slices to the oil. Fry it for one minute. 
Add turmeric powder, cumin powder, seasoning, and salt to the oil. Stir for 1-2 minutes. 
Add one cup of water to the condiments mixture.
Add a drumstick to the mixture when boiling. 
Cover the pan with a lid and cook till the water evaporates.
Add red lentils to the drumstick. 
Cover with a lid and cook till the water evaporates. 
Add two cups of water added to the lentil and drumstick mixture.
Cook till the lentil and drumstick are tender. Put off the burner.
Heat oil in another pan. 
Add onion slice and chili to the oil and fry it for one minute. 
Add the tempering to the drumstick and lentil curry.
FAQs
Is moringa good for diabetes?
Yes, Moring (Drumstick) is good for diabetes. For its 0 glycemic index score it is treated as the best food for lowering blood sugar levels in people diagnosed with diabetes. As early studies show that insulin-like proteins found in moringa could help to lower blood sugar levels in your body.
What is the risk of overconsumption of drumsticks for people with diabetes?
Eating many drumsticks can lower your blood pressure and can slow your heart rate. Those taking medication for thyroid disorders should avoid drumsticks.
How many drumsticks should an individual with diabetes eat?
If you have diabetes, then it is advisable to consume drumsticks after consulting your doctor. But eating a drumstick is a good choice in any condition as it helps to build your immune system and maintain your blood circulation. So a person living with diabetes should eat no more than 1 to 2 drumsticks a day to avoid any serious effect on their health.
What is the best time to consume drumsticks?
Eating drumsticks depends on your body condition. Generally, you can eat it both day and night with food or on an empty stomach. To avoid any side effects, consult your doctor before eating drumsticks.
How to use moringa powder for diabetes?
‍
References
https://www.medindia.net/news/healthinfocus/drumstick-leaves-a-natural-way-to-manage-diabetes-159209-1.htm
Disclaimer
This website's content is provided only for educational reasons and is not meant to be a replacement for professional medical advice. Due to individual differences, the reader should contact their physician to decide whether the material is applicable to their case.