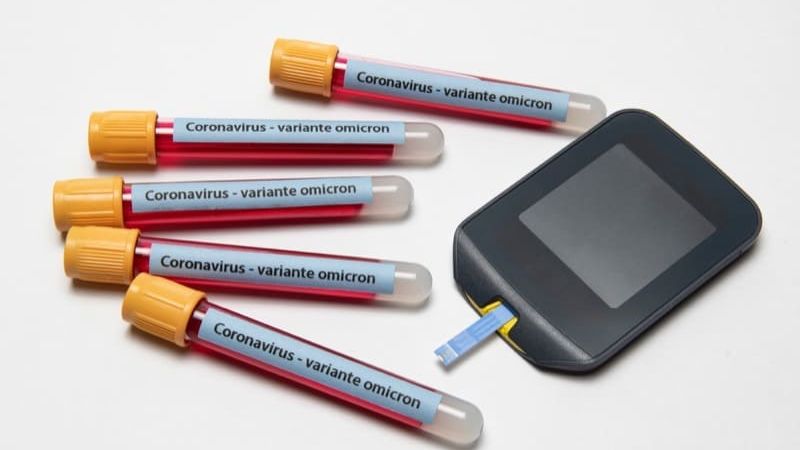 Metabolic Health
Medically Reviewed
---
Our Review Process
Our articles undergo extensive medical review by board-certified practitioners to confirm that all factual inferences with respect to medical conditions, symptoms, treatments, and protocols are legitimate, canonical, and adhere to current guidelines and the latest discoveries. Read more.
Our Editorial Team
Dr. Apoorva T, MHM.
MEDICAL ADVISOR
How does Omicron affect People With Diabetes?
Many rumours and myths are related to the latest variant of COVID-19, i.e., Omicron Virus. In place of worrying due to these issues, one must follow several guidelines to keep you and your family safe. People having diabetes must follow some extra precautions to keep them safe from omicron. You must know the relation between omicron and diabetes. Diabetes can increase inflammation in the human body. That's the same in the case of COVID. The inflammation can get worse more rapidly. People with diabetes have so many circulation problems. Some people may already have suffered through stroke and bypass or low flow of blood problems. The omicron virus may exaggerate these issues of circulation. These two are the major effects of omicron on people having diabetes problems. Other than these reasons, there may be some small reasons as well. 
Precautions to Reduce Risk
Common Precautions
Always wear an N-95 mask before stepping out
It is a must to follow proper hygiene for hands and etiquette for the respiratory system.
Special Precautions for people who have diabetes
Blood sugar monitoring
Frequently check the level of blood sugar in your body. Always keep a record of the previous readings. The test of HbA1C should be done every 3 months. The uncontrolled blood glucose level can lead to severe health problems and illness due to the Omicron virus.  
Regular intake of medicines
It would help if you took all the medicines regularly as prescribed by the doctor. Take the essential supplements if you have vitamin D and Vitamin B12 deficiency. One should also maintain the reports of the lab in a normal range. 
Take care of the diet.
People with diabetes must take a nutritious and healthy diet that doesn't contain unhealthy fats and has less sugar. One should avoid processed, deep-fried, or packaged food and other beverages. The patient should consume fresh fruits, nuts, vegetables, and homemade food which are freshly prepared. You are advised not to take nutraceuticals and other herbal remedies without asking your doctor.
Regular exercises and physical activities
COVID should not be an excuse for you to skip exercise and regular walking. Rather, move your physical activity indoors and implement it. Do yoga and meditation for better health. 
Vaccination is necessary
Exercises can help boost your immunity, but there is no better option than vaccination to keep you away from the Omicron virus. You should get both the doses of vaccine and precaution dose as well if eligible. 
Must-have Equipment
To take some essential precautions, keep several pieces of equipment with you at home to take some essential precautions.
An Oximeter of Pulse
Thermometer
Frequent supply of sanitisers and masks for face
Good stock of all emergency medication for diabetes
If anyone has not consulted the doctor for the last few months, it is necessary to consult them first.
Watch out for Symptoms of Omicron
The common symptoms of omicron are:
Cough, cold, and sneezing
Fatigue
Congestion in the chest and nasal area
Fever
Runny nose
Scratchy and sore throat
Vomiting or nausea
Diarrhoea
However, several people have mild or no symptoms and are still COVID positive.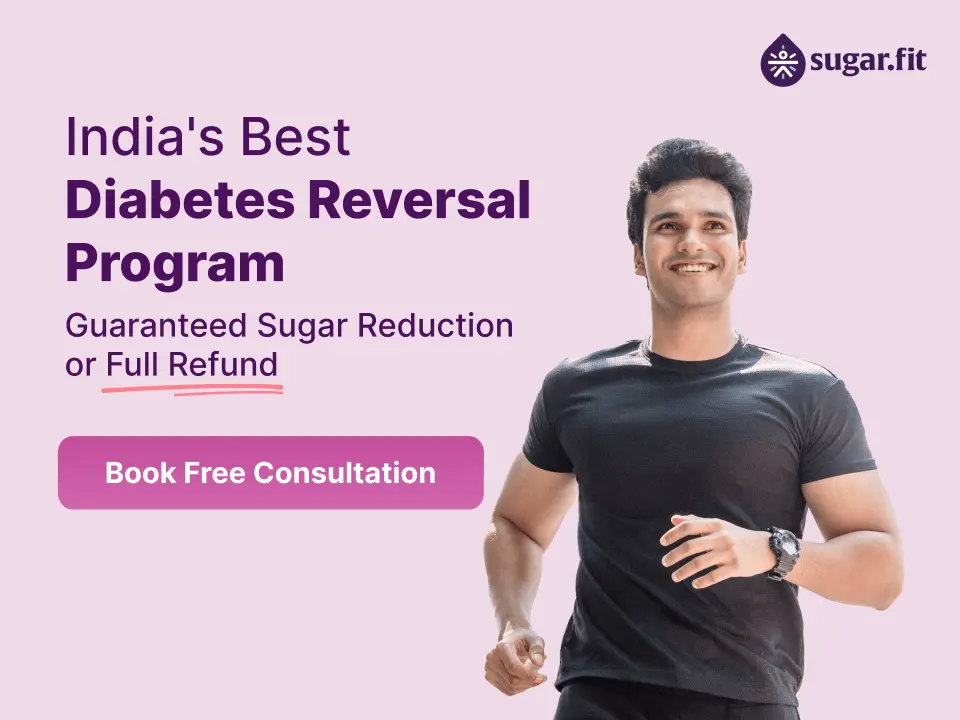 What to do if you have Omicron Symptoms?
Things you can do
Quarantine or isolate yourself in a nice ventilated room.
Consult the doctor, get an RT PCR test, or do a COVID self-test at home.
Do not forget to inform the doctor about your medical history of various illnesses and diabetes. Also, tell him about the ongoing medications.
People with diabetes must monitor their blood sugar, oxygen, body temperature, and pulse constantly. 
One must take a balanced diet and a lot of healthy fluids.
Immediately visit a hospital or consult the doctor if
The level of blood oxygen saturation (SpO2) drops below 93.
Having a high fever greater than 100 deg F.
Experience instantaneous or sudden change in the level of blood sugar
You have breathing difficulty, chest discomfort, and frequent chest pain.
Sick day instructions for people with diabetes
If you exhibit any Omicron symptoms, you should keep in telephonic connection with your doctor.
If the symptoms worsen, never hesitate to seek help from experts.
Consult the diabetologist immediately in case of severe and immediate fluctuation in blood glucose.
Time to use insulin
If you face a sudden drop in insulin levels, go to the doctor immediately. During severe illness, oral medicines don't help. In this case, the doctor can adjust the ongoing dose and may add insulin to that. Do not panic in this situation; as soon as you recover, the dosage will be adjusted again. 
Diet tips
This is the most important thing to keep you healthy in this pandemic. It is highly recommended to consume small but frequent meals throughout the day. You should consume a diet that is easily consumable and contains low sugar. Avoid eating food that is too fried and has a high amount of fibre. Opt for fresh fruits, sprouts, salads, and easily digested food like Idli, Upma, etc. 
Also read about the best food for diabetes.
Bottomline
Is omicron dangerous for people with diabetes? This is the question of millions of people around the world. The answer is yes, the Omicron virus is extremely dangerous for people having diabetes. Omicron can lead to increased inflammation in the human body, which is very harmful to people with diabetes. People with diabetes often have a risk of stroke or other heart issues. Omicron can increase this risk and often lead to severe conditions. It is highly advisable for people who have diabetes to take extra precautions and keep them safe from this virus. Also know about best medicine for diabetes.
People having diabetes have a high chance of facing serious complications due to omicron. It is so because these people have a weaker immune system than normal people. The immune system is compromised, so it is harder for people having diabetes to fight against omicron. Also, these people have a higher risk of stroke and heart conditions which can worsen if they catch the virus. Read more to know about what level of blood sugar is dangerous?
Disclaimer
This website's content is provided only for educational reasons and is not meant to be a replacement for professional medical advice. Due to individual differences, the reader should contact their physician to decide whether the material is applicable to their case.