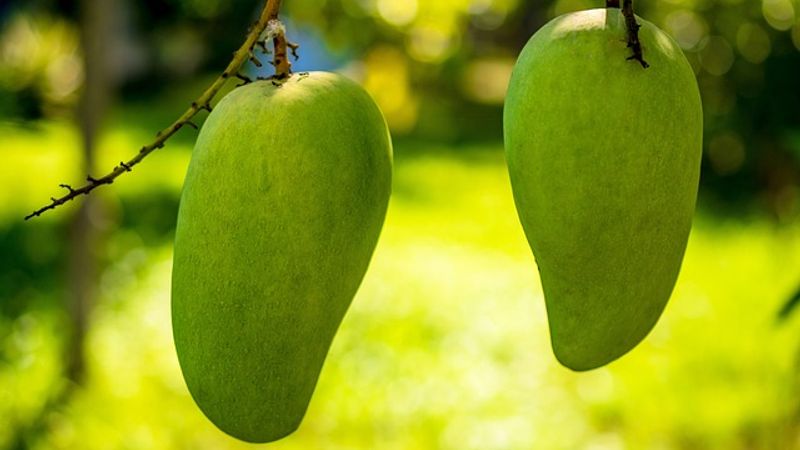 Fitness
Medically Reviewed
---
Our Review Process
Our articles undergo extensive medical review by board-certified practitioners to confirm that all factual inferences with respect to medical conditions, symptoms, treatments, and protocols are legitimate, canonical, and adhere to current guidelines and the latest discoveries. Read more.
Our Editorial Team
Dr. Apoorva T, MHM.
MEDICAL ADVISOR
Can I Eat Mangoes When Trying to Lose Weight?
For many people, one of the biggest reasons to look forward to summer is the easy availability of mangoes. Many people love having this delicious fruit, but the myths around it make many doubt and raise eyebrows regarding its consumption. Some argue that mango for weight loss is a complete no, while others suggest this fruit doesn't cause any harm in the weight loss journey. Mango is rich in fructose, the natural sugar found abundantly in this fruit, making many doubtful about including it in a weight loss diet.
If you have been in a fix regarding your mango consumption, this article will help you come out of this confusing state. We've talked to numerous nutritionists to understand their views before curating this complete article. So if you don't want to miss enjoying your favorite fruit in the coming summer season, read the full article to bust the common myths built around mango consumption.  Also know is mango good for diabetes?
Know How Mangoes Can Help in Weight Loss
You can find mixed responses to having mango for weight loss from different experts. According to some, mango contains weight loss properties. But others believe mangoes can be responsible for weight gain. Most professionals don't ask their patients to stop consuming mangoes because of their rich nutritional profile. Moreover, since it is only available during the summer season, people only get to eat it for a few months. And when you consume it in moderation, you have little to worry about.
According to numerous research pieces, mango consumption didn't negatively influence people's body weight or fat percentage. In fact, these factors remain unchanged even after consuming 100 kcal daily for twelve weeks. Some people participating in the study showed signs of low blood glucose, aspartate transaminase activity, and C-reactive protein. It only highlights consuming mango doesn't possess any adverse health effects. But if you're currently trying to lose weight, you can stay on the safer side by limiting your mango consumption to one cup a day.  
How to Add Mangoes to Your Diet?
One can use numerous ways to include mangoes in their daily diet. If you don't want to put extra effort, you can consider having the fruit by simply washing it and slicing it into pieces. But if you want to add variety to your daily diet, consider adding mangoes in the following ways:
Chop small mango pieces in your salsa
Mix it with other seasonal fruit and make it a fruit salad
Add slices of mangoes in fat-free yogurt to make healthy smoothies
Dice it into medium to small pieces and add it to your detox water or green tea
If you're recently trying to lose weight, you can consider having mango in its natural form. However, do not exceed your consumption by one mango a day. 
How Much Mangoes Should You Consume?
Mangoes are sweeter due to the high concentration of fructose. It is why it is essential to limit the number of mangoes you consume. Even if you're fond of mangoes, try limiting their consumption by 1 cup per day. Restricted consumption will help you obtain the maximum nutritional benefit of mangoes, so always be mindful of the quantity you're consuming.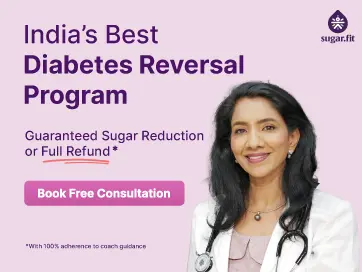 What is the Best Time to Consume Mangoes?
Always have mangoes as a mid-meal to ensure you don't disrupt your digestive system or processes. If you are eating mango for weight loss, have it during your breakfast or lunchtime. However, it is advisable not to eat mangoes before bedtime or right after a lunch meal. Doing so can disrupt your nutrient absorption and create troubles in your digestive processes.  
Other Health Benefits
Mango is a fruit that comes with numerous health benefits. Its rich nutritional profile contains plenty of fiber, Vitamin C, potassium, Vitamin A, copper, Vitamin K, folate, magnesium, Vitamin B6, and more. All these nutrients help improve health, but you have to eat them right to get the most benefits. Besides helping you lose weight, mangoes can also help you get the following benefits:
Improves Heart Rate & Cholesterol Levels
Since mango is rich in fiber and Vitamin C, it helps improve digestion and manage healthy blood lipid levels. It is highly beneficial for people having abnormal cholesterol levels. The enzymes, minerals, and vitamins in mangoes can also help reduce heart diseases. 
Contains Therapeutic Benefits
Mangoes contain a bioactive compound called mangiferin, which is known for having numerous therapeutic benefits. It is used to treat patients diagnosed with cancer, diabetes, heart disease, and other infections. Even the worldwide diabetic association doesn't prohibit people with diabetes from consuming mangoes, so you can have them without much worry.
If you're aiming for good gut health, you should consider having a mango in your diet. Mangoes are rich in fiber, so they favor your gut health. Mango contains amylase compounds which help in properly digesting starchy food. People with constipation can experience relief in their situation by eating mangoes.
Besides the above benefits, mangoes also positively impact the overall skin quality and eyes. Carotene and zeaxanthin are two commonly available compounds in mangoes that help your body get free of radicals and prevent aging. It also contains Vitamin B, which enhances the production of red blood cells, eventually helping improve brain function and accelerate fat loss. Mangoes can also help prevent liver damage, obesity, inflammation, etc., because of the presence of phenolic compounds.       
With so many benefits, people don't really have to worry about consuming mangoes in the upcoming summer season. However, always remember that moderate eating is the key.
Bottomline
A popular summer fruit, mango is a delicious treat that deserves to be enjoyed by everyone. But people on a weight loss journey tend to be careful with what they choose to include in their diet. If you've been contemplating eating mango for weight loss, you must have received your answer by now. As long as you consume this seasonal fruit in moderation, you have nothing to worry about.  
FAQs
What Burns Fat the Fastest?
Doing high-intensity interval training or HIIT is the best way to burn fat at a steady pace. It includes short-period high-intensity exercises that reduce your stomach and overall body fat. The exercises are done with a short recovery break of 30-60 seconds. But to see visible results, you must be consistent with the exercise routine. 
How Does Fat Leave the Body?
There are numerous ways in which fat can leave the body. They generally get excreted through exhalation, urine, and sweat. But primarily fat is exhaled from the body in the form of carbon monoxide. The remaining fat gets excreted as water in the urine. Water and carbon monoxide are waste byproducts when energy conversion takes place.  
Where Do You Lose Weight First?
Losing fat at the initial stage is not visible since it is an internal process. Fat starts burning around your organs like the kidney, liver, etc. Once the accumulated fat is eliminated from around the organs, you can lose fat around the waistline and thighs. When fat loss takes place around organs, it makes your body look leaner and stronger.
‍
‍
References
https://www.timesnownews.com/health/article/can-you-eat-mangoes-on-a-weight-loss-diet-ways-to-eat-the-summer-fruit-why-you-should-avoid-it-before-bed/584410
https://www.ndtv.com/health/can-i-eat-mangoes-if-i-am-trying-to-lose-weight-know-a-nutritionist-s-reply-2239348
Disclaimer
This website's content is provided only for educational reasons and is not meant to be a replacement for professional medical advice. Due to individual differences, the reader should contact their physician to decide whether the material is applicable to their case.