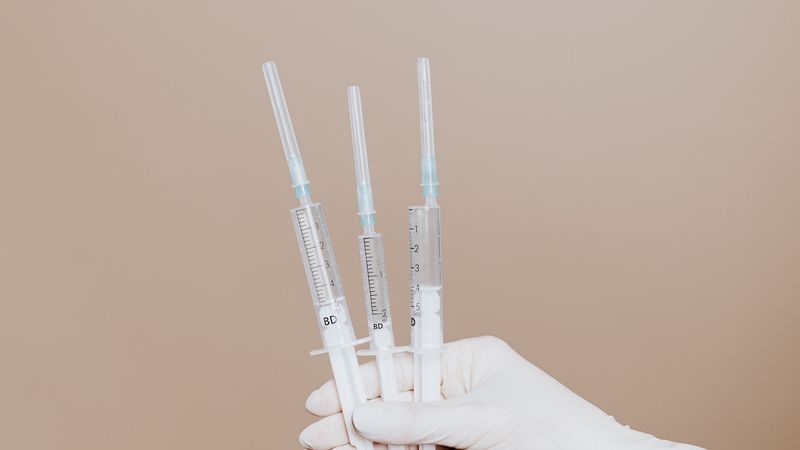 Metabolic Health
Medically Reviewed
---
Our Review Process
Our articles undergo extensive medical review by board-certified practitioners to confirm that all factual inferences with respect to medical conditions, symptoms, treatments, and protocols are legitimate, canonical, and adhere to current guidelines and the latest discoveries. Read more.
Our Editorial Team
Dr. Apoorva T, MHM.
MEDICAL ADVISOR
How Lipotropic Injections Helps in Weight Loss: All You Need to Know
If you have ever visited a weight loss clinic or a medical spa, you must have heard of lipotropic injections. These weight loss injections are often used as supplements for fat loss. Each shot of this injection is infused with vitamins, amino acids, minerals, and other elements deemed essential for weight loss. If your ultimate desired goal is to lose weight, you must pair these injections with a healthy diet and regular exercise. Taking the injections alone won't give you the desired results. 
Moreover, these injections can have adverse effects on individuals, so you should have the proper knowledge about these fat loss injections to decide whether they are right for you or not. To help you make informed decisions, we've curated this epic guide featuring all the relevant information regarding a lipotropic injection you should be aware of. Read along to know more. Also know about anaerobic exercise for weight loss.
What are Lipotropic Injections?
In simple terms, lipotropic injections are fat-burning injections. They are used in combination with a balanced, healthy diet and regular exercise to accelerate weight loss. Surprisingly, not all lipotropic shots offered in different clinics have the same formulation. 
Some common ingredients used to make lipotropic injections include L-carnitine, Vitamin B-12, phentermine, Vitamin B-6, Vitamin B complex, Branched Chain Amino Acids (BCAAs), etc. These injections are administered in areas containing high subcutaneous fatty tissues like buttocks, thighs, abdomen, etc., to target stubborn fat accumulation.  
How do Lipotropic Injections Help in Weight Loss?
Lipotropic injections are known to remove fat from the liver and significantly reduce fat production within the body. Vitamin B-12, choline, methionine, and inositol are some commonly used lipotropes in most weight loss clinics. Methionine and Vitamin B-12 are essential nutrients needed in a body to regulate fat and improve protein metabolism. 
These injections don't guarantee weight loss, so you have to take your chances to check their effectiveness on your body. Although numerous pieces of research highlight the efficiency of D-chiroinositol and myoinositol in accelerating weight and fat loss, researchers are conducting more studies to be confident of the results.    
Cost of Lipotropic Injections
Weight loss injections cost can be a big concern for many since these injections don't come cheap. The price will always vary from one weight loss clinic to another, but you can expect to pay at least Rs. 2,800 for one injection. The cost can go up to Rs. 6000 per injection, depending on where you're taking it from.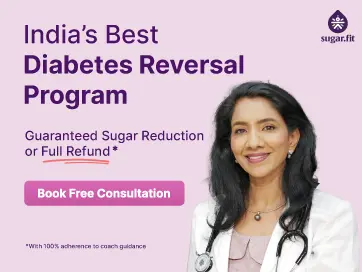 Lipotropic Injection Dosage
The dosage will depend on the composition of these fat loss injections. In some research, the participants were given approximately 1,000 mg of lipotropes every week for a fixed period, which gave good results. But your body may have a requirement of more or less dosage. It all depends on an individual's body condition and goals. You can visit a weight loss clinic and get your tests done to find the ideal dosage that will suit your body. But irrespective of the dosage determined, you will generally be asked to take these shots once every week till the goal is achieved.  
Risks & Side Effects
One thing that concerns people more than the weight loss injections cost is the related risks and side effects. After talking to various practitioners, we found taking lipotropic injections can have the following side effects on some individuals:
Anxiety
An increased heart rate
Constipation
Numbness in hands and feet
Diarrhea
Insomnia
Dry mouth
Fatigue
Incontinence
If you're taking fat burning injections, always keep a check on these symptoms. Besides the side effects mentioned above, some can even experience an increased hunger pangs, light-headedness, extreme fatigue, jitteriness, gastrointestinal upset, and irritability. You should immediately consult your doctor if these signs become severe and cause discomfort. Also know about insulin side effects.
Who Should Use Lipotropic Injections?
Anyone wanting to visibly get rid of unwanted fat from different body areas like thighs, abdomen, buttocks, etc., can consider getting these injections. If you have consistently followed a balanced diet and exercised regularly yet failed to achieve the desired weight loss, these injections can accelerate the weight loss process. People willing to sculpt their bodies to get the desired body shape are also good candidates for lipotropic injections. 
Other Weight Loss Alternatives
While lipotropic injections may work and help you reduce weight, they shouldn't make you overlook the side effects and possible risks attached to it. If you want sustainable weight loss without any potential side effects or risks, start looking for safer and more effective options. Some practical things you can start following immediately include:
Regular exercise 
Drinking more water
Cutting down the intake of processed food and sugar
Better stress management
Consistent weight tracking on any app
Getting enough sleep
Regular check-ins with your dietician, doctor, and weight loss professional
All these methods give miraculous results when done together and consistently. People who want to take the natural route to weight loss should implement these safer alternatives to lipotropic injections for visible results.  Also know about the weight loss tips for women.
Bottomline
People now have more than enough options to help them lose weight. If regular exercise and a balanced diet did not help move the needle, lipotropic injections could be really helpful to you. These weight loss injections help accelerate the weight and fat loss process. You can try taking these injections if you are healthy and have no allergies or diseases. But don't expect any instant results. Professionals would recommend you take these injections weekly for a set period, depending on your body requirements. Although not many researchers have confirmed that lipotropics are effective, people who have taken these injections have given positive responses. You can try them to speed up your weight loss process. Also know about blood sugar normal level chart.
FAQs
How Long Do Lipotropic Injections Last?
The boosting effect of lipotropic lasts a week, so doctors may recommend some people to take these injections once a week. But since not every individual has the same health condition, some may even require two to three injections for enhanced energy and metabolism.  
How Much Weight Can I Lose in a Week with Lipotropic Injections?
You can expect gradual body transformation if you take lipotropic injections with a proper diet and regular exercise. Since not all body conditions and types are the same, not everyone will experience the same weight loss levels. But generally, you can expect to lose around 0.9 to 1.8 kg a week. 
How Often Should I Do Lipotropic Injections?
The effects of a lipotropic injection last a week. So if your only aim is to lose weight, you may have to take one lipotropic injection every week for a particular duration. But some people may take these injections twice or thrice based on their body conditions.
References
https://www.medicalnewstoday.com/articles/lipotropic-injections#alternative-weight-loss
https://www.healthline.com/health/lipotropic-injections#weight-loss-alternatives
Disclaimer
This website's content is provided only for educational reasons and is not meant to be a replacement for professional medical advice. Due to individual differences, the reader should contact their physician to decide whether the material is applicable to their case.