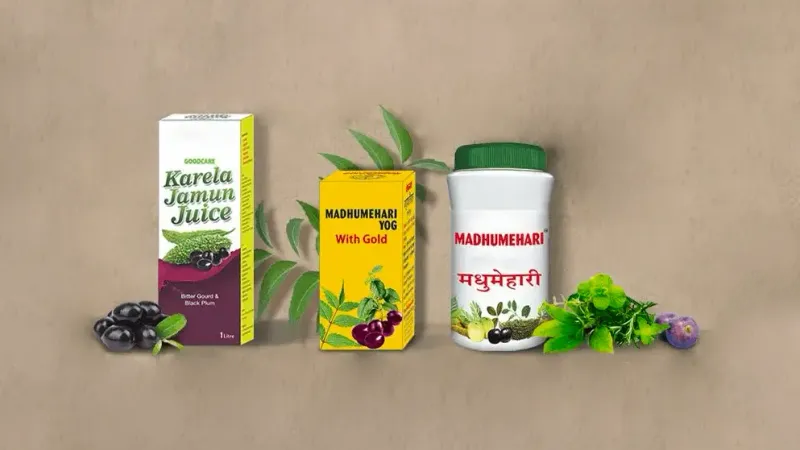 Metabolic Health
Medically Reviewed
---
Our Review Process
Our articles undergo extensive medical review by board-certified practitioners to confirm that all factual inferences with respect to medical conditions, symptoms, treatments, and protocols are legitimate, canonical, and adhere to current guidelines and the latest discoveries. Read more.
Our Editorial Team
Dr. Apoorva T, MHM.
MEDICAL ADVISOR
Best Baidyanath Medicine For Diabetes Care
Diabetes care has been evolving over the past few decades with improved research through science and technology. The primary aim of diabetes management is to reduce and/or control blood sugar levels and improve insulin sensitivity. Ayurveda has been at the forefront of diabetes care with its natural and herbal formulations. One of its proprietors, Baidyanath, is famous for diabetes medicine. They have been promoted widely with numerous testimonials from its users. Let us discuss the best Baidyanath Diabetes medicines.
Baidyanath medicines for diabetes
Baidyanath diabetes medicines contain core ingredients like Jamun, Shilajit, Karela, and Gudmar. These ingredients are grown naturally and formulated to form extracts and portions. You can be sure free from any potential side effects with no artificial flavours and added preservatives. Baidyanath products for managing diabetes are as listed below.
Baidyanath Madhumehari Granules
Features: With the aim to reduce sugar levels in people with diabetes naturally, Baidyanath Madhumehari Granules contain Jamun, Gudmar, Shilajit, Guduchi, and Trivang Bhasma. These natural ingredients improve pancreatic function, thereby enhancing insulin sensitivity and improving lipid profile with regular consumption.
Uses/Benefits: Helps control Blood Sugar Levels naturally and Prevents long-term complications in diabetes.
Dosage: 5 mg or 2 teaspoons dissolved in half a cup of water daily, and/or as directed by a medical professional.
How to consume: It must be taken before any meal dissolved in water and/or as directed by a medical professional.
Side effects: No Known Side effects.
Baidyanath Basant Kusumakar Ras
Features: It contains Praval Pishti, Ras Sindoor, Moti Pisti, Abhrak Bhasma, Chandi Bhasma, Swarna Bhasma, Lauh Bhasma, and Nag Bhasma ingredients. This formulation is clinically proven to be effective in reducing urinary tract infections in diabetes. Know about medications for diabetes.
Uses/Benefits: Helps in controlling increased urination in diabetic people. It is a wellness and fitness tonic that all adults can use. Another potent action is the improved sense of libido in sexual dysfunction.
Dosage: Take 1 to 2 tablets once or twice daily or as directed by your diabetes doctor.
How to consume: To be consumed with either milk and/or honey. It is recommended to consult a physician or diabetologist for further details.
Side effects: There are no known short term side-effects, but prolonged high consumption above the specified dosage may prove harmful and/or fatal.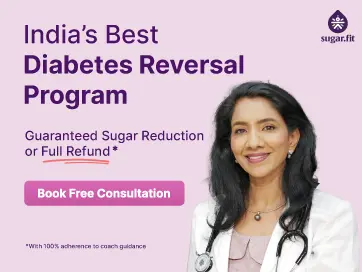 Vansaar Karela Jamun Juice
Features: Made of Karela and Jamun, Vansaar Karela Jamun juice is an excellent ayurvedic formulation to improve insulin production by the pancreas. It has no added sugar, which is ideal for people with diabetes. 
Uses/Benefits: It helps to enhance intestinal digestion and metabolism, reduces acne and improves skin tone, and is a proven health tonic and nutrition supplement.
Dosage: Twice a day before your meal
How to consume: Mix 30ml of Vansaar Karela Jamun juice in a glass of water and consume it before a meal.
Side effects: No known side effects.
Baidyanath Sugarfree Chyawan
Features: Baidyanath Sugarfree Chyawan Vit is a specially formulated Chyawanprash with no added sugar. Its primary ingredients include Amla, Ashwagandha, Safed Musli, Mulethi and Gokshir.
Uses/Benefits: Ideal for people with Diabetes and Obesity. It works by improving digestion and fights viral and bacterial infections. Known to be an immunity booster, Baidyanath Sugarfree Chyawan Vit is a strength and stamina builder for all age groups, specifically diabetics.
Dosage: One to two teaspoons daily.
How to consume: Can be taken before or after meals or with milk and/or as per the discretion of your physician.
Side effects: No known side effects. Know about is honey good for diabetes?.
Baidyanath Madhumehari Yog
Features: It contains Madhunashini, neem, Jamun, Swannanoa Bhasma, and shilajit as core ingredients. All of these ingredients work to promote insulin response to raise blood sugar levels and, in turn, help in preventing long-term complications of diabetes.
Uses/Benefits: Helps suppress sugar cravings, reduces blood sugar spikes, and trivanga bhasma is a key anti-diabetic ingredient. It maintains and improves the vitality of an individual on regular consumption.
Dosage: 2 to 3 tablets twice daily.
How to consume: Consume the tablets with a glass of water.
Side effects: No known side effects.
Also read about uses and side effects of other sugar tablet
Bottomline
Diabetes is all about managing your blood sugar levels. Numerous medications have evolved over the years, but few have proven to be successful in the long run. Ayurvedic formulations by Baidyanath have proven to be effective in controlling blood sugar levels, enhancing insulin sensitivity and minimising all long-term complications seen in diabetes. Some of the popular products for diabetes care are Baidyanath Madhumehari, Sugarfree Chyawan, Karela and Jamun juice, Basant Kusumakar Ras and Madhumehari Yog. Also know about ayurvedic medicine for diabetes.
FAQs
Which Baidyanath product is best for diabetes?
Baidyanath Madhumehari Granules are probably the best diabetes medicine. It effectively reduces blood glucose levels and improves blood lipid profiles.
Can Baidyanath diabetes medicine reduce blood sugar immediately?
No. Baidyanath diabetes medicine does not reduce blood sugar immediately, but as one consumes it regularly, the effects are seen within a period depending upon your symptoms. 
Disclaimer
This website's content is provided only for educational reasons and is not meant to be a replacement for professional medical advice. Due to individual differences, the reader should contact their physician to decide whether the material is applicable to their case.