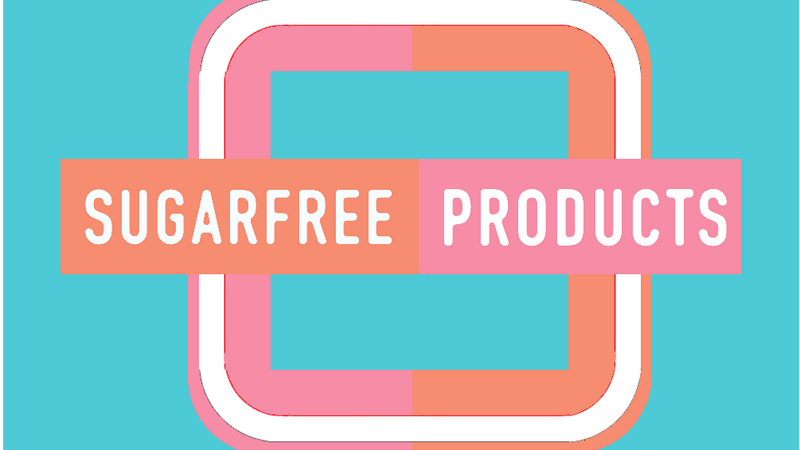 Metabolic Health
Medically Reviewed
---
Our Review Process
Our articles undergo extensive medical review by board-certified practitioners to confirm that all factual inferences with respect to medical conditions, symptoms, treatments, and protocols are legitimate, canonical, and adhere to current guidelines and the latest discoveries. Read more.
Our Editorial Team
Dr. Apoorva T, MHM.
MEDICAL ADVISOR
Sugar Free Products For Diabetics
Are sugar free products good for diabetics? Choosing the right sugar-free product is vital. With the range of products available today, it is difficult to choose the one that perfectly fits your needs and gives you maximum health benefits. To help you out, we have curated this guide to the best sugar-free products and guide.
Going sugar-free is good for diabetes management. A wide range of sugar-free products is available in the market, including sugar-free crackers like Britannia Marie Gold sugar-free biscuits, sugar-free protein biscuits such as Britannia Nutri Choice Digestive Zero biscuits, etc. Adding sugar-free products to your diet will let you have your favourite dessert without worrying about high blood glucose levels. Is sugar free syrup good for diabetics? Yes, You can even use sugar-free haemoglobin syrup to add a sweet taste to your food without worrying about glucose spikes. Also know about freedom from diabetes
List of Sugar-free Sweeteners for Diabetes
Consuming sugar-free food items like sugar-free crackers or sugar-free glucose drinks are highly beneficial for managing your glucose levels while letting you indulge your sweet tooth. Sugar-free sweeteners can help you enjoy your regular shakes, coffee, tea, and desserts without compromising on the sweetness quotient. Check out this list of sugar-free sweeteners:
1. Sugar-free Natura Low-Calorie Sweetener
Yes. Made of sucralose, sugar-free Natura offers a taste sweeter than sugar while ensuring to not elevate your blood sugar levels. Hence, it is one of the best sugar-free products available today for diabetes management. The absence of calories is a bonus for those looking to manage their weight.
Pros
Since it is made of pure sucralose, your body's enzymes cannot break it down. Hence, it passes through your body, unchanged, without affecting your blood sugar levels.
It allows you to enjoy the right sweetness in your food items and beverages while sticking to a low-sugar diet.
A tiny amount of this sugar-free product will help you achieve the right level of sweetness.
Cons
It should be used in moderation.
It can interact with alcohol, so it's best to avoid drinking when you use this sugar-free sweetener.
Also read about healthy drinks good for people with diabetes. 
How to Use
Prepare your dish using this sugar-free product like regular sugar, as per your taste.
2. Sugar-free Gold
Made with aspartame, Sugar-free Gold is one of the best sugar-free products that does not contribute to blood sugar levels. It is a low-calorie sweetener perfect for those with diabetes. 
Pros
It doesn't contain calories and, thus, helps you enjoy a healthy life.
It can be added to various food items and beverages, including coffee, milk, etc.
How to Use
Take one sachet and pour it into your food or drink to enjoy.
3. Sugar-free Green Stevia 100%
This sugar-free product is made from a plant called stevia. You can add it to your hot or cold beverages as per your choice without any extra effort. These sugar-free food items will reduce your calorie intake to a large extent.
Pros
It is a 100% natural, safe, organic product with no side effects.
It is an excellent replacement for sugar in numerous desserts, beverages, and food items.
Cons
Excessive use of the sweetener can lead to stomach upset. However, this is a rare occurrence.
How to Use
Prepare your dishes as usual and add the powder. You can add it to your hot tea or cold dessert, as per your choice. Also read about watermelon is good for diabetes.
4. Sugar-free Natura Drops Sweetener
Sugar-free Natura Drops Sweetener is low in calories and can be used by people with diabetes. If you want to use this sugar-free natural product, pour the drops once the meal is prepared.
Pros
It won't lead to weight buildup and will contribute to your fitness.
It is made from sucralose; hence, it will not cause high blood sugar levels.
Cons
Overdosage of the sweetener can lead to acidity, bloating, or indigestion.
How to Use
Use a small amount of sweetener to test it, then use it as per your taste. Close the bottle properly to avoid contamination.
Also read about uses and side effects of sugar tablet
Bottomline
In today's fast-paced and stressful times, keeping yourself fit and healthy is essential. Health conditions like diabetes and obesity are often complicated by high sugar consumption. The best way to keep your blood glucose levels in check is by choosing sugar-free products over natural sugar. Sugar free products are good for diabetic patients, and a balanced proportion of sugar-free natural sweeteners will help you avoid undesirable glucose levels in your body. Also know about treatment for diabetes in ayurveda.
FAQs
Are sugar-free tablets good for diabetes?
Yes. Sugar-free tablets are a good, safe option for people with diabetes. Try to put the tablet into your meal when it is hot or after heating it to get the maximum benefit and no side effects.
Is sugar-free safe for people with diabetes?
As sugar-free products do not affect blood sugar levels in any way, they are a great choice for diabetic people. You can check out different sugar-free products available in granular, liquid, or powder forms to enjoy your daily meals without worrying about blood sugar levels. Also know about glucose fasting range.
What are sugar-free food items?
Sugar-free food items are dishes or drinks made with artificial sweeteners. They are widely available in the market in the form of tablets, liquids, and even powders. A sugar-free glucose drink, among several other sugar-free products, is one of the best ways to add sweetness to your life without worrying about spiking sugar levels in your body.
‍
Disclaimer
This website's content is provided only for educational reasons and is not meant to be a replacement for professional medical advice. Due to individual differences, the reader should contact their physician to decide whether the material is applicable to their case.