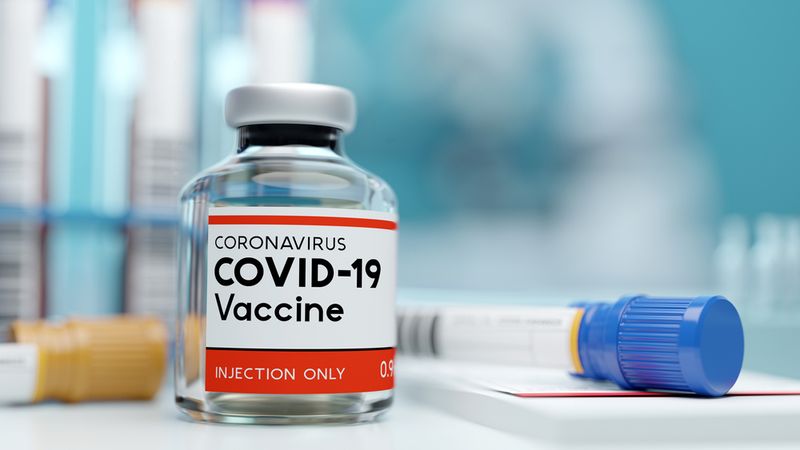 Metabolic Health
Medically Reviewed
---
Our Review Process
Our articles undergo extensive medical review by board-certified practitioners to confirm that all factual inferences with respect to medical conditions, symptoms, treatments, and protocols are legitimate, canonical, and adhere to current guidelines and the latest discoveries. Read more.
Our Editorial Team
Dr. Apoorva T, MHM.
MEDICAL ADVISOR
Covaxin in individuals With Diabetes
COVID-19 has been lurking around the globe for over two years now. Even though there are very few options to tackle the disastrous virus, Bharat Biotech was one of the first organisations to bear fruit in the form of Covaxin, India's first indigenous COVID-19 vaccine. While getting familiar with vaccines has taken some effort, especially in a world that was, or perhaps still is, sceptical about it, one must understand the relevance a vaccine has, for people with diabetes.
People with diabetes deserve priority when it comes to vaccination, perhaps more than those with a normal blood sugar level. Let us try to understand the efficiency of Covaxin in people with diabetes, and how urgent it is for a diabetic individual to get vaccinated.
Research has shown that the novel coronavirus disease has had a poor prognosis in individuals with preexisting conditions, especially diabetes mellitus. During the peak of COVID-19, studies revealed that individuals with diabetes were associated with increased severity of the disease, and increased death rates. The vulnerability was at a higher stage, in individuals with preexisting type 2 diabetes mellitus.
Is Vaccination Important in Diabetes?
We already know that individuals with diabetes are highly vulnerable to developing a more severe form of illness if they go on to get COVID-19. So, what is the most effective method of preventing this from happening? 
There are no two ways about it - getting a Covaxin shot is currently one of the best possible solutions for the diabetic population, as far as preventing any form of severity is concerned.
Is the Covid-19 vaccine safe for people with diabetes?
This is probably the most heard question in recent times after Covaxin was launched. It is known that people - if not all, then some - are still worried about how quickly Covaxin was developed. The quick delivery of vaccines was possible because a huge number of sectors including scientists, the government, and the pharmacological industries were involved in a focused mission.
Thanks to the promising results during the preclinical stages, Covaxin received the approval of the Drugs Controller General of India for Phase 1 and Phase 2 Human Clinical Trials as early as July 2020. There were rigorous vaccine trials that included a good number of participants. The trial went through all stages of research, development, testing, and none of the steps in this process was hurried or skipped. 
The authorities also made sure that the subjects who were administered Covaxin were regularly monitored. The vaccines were tested in men and women, of different age groups, and with different preexisting conditions, to simulate a near-to-real result. This meant that the vaccine was tested on individuals with a range of health conditions - including diabetes and in individuals with varying blood sugar levels. Also know about best medicine for diabetes in India.
All of this gave way to the fact that there was no evidence suggesting that Covaxin for people with diabetes will work less effectively. Instead, the results have been highly promising. 
Key Features of Covaxin
Also known as vaccine adjuvants, Covaxin comes included with immune-potentiators that increase the immunogenicity of the vaccine.
It is a 2-dose vaccine and the gap between the two doses is only 28 days, as compared to a 12-16 week gap in the case of Covishield.
It is a ready-to-use liquid presentation that requires no sub-zero storage.
The phase 3 efficacy trial for Covaxin was India's first and largest of its kind with 25,800 participants, resulting in an efficacy of 93.4% in severe symptomatic cases of COVID-19.
It has also proven to be effective against the new variants of Coronavirus. 
Only less than 0.5% of subjects felt mild adverse effects during the whole trial.
What are the Side Effects of Covaxin for people with Diabetes?
Vaccines do leave you with reactions that are usually very mild. Mild enough that they cannot be labelled as 'side-effects'. A person with diabetes might have a sore arm after you get the jab, followed by light levels of tiredness and headaches. These effects are common among people who just got vaccinated and are not harmful.
If a person with diabetes feels weak or tired after getting the shot, he or she is recommended rest and monitor their random blood sugar level. 
It is known that diabetes comes along with two of its next kins - stress, and anxiety. One might ask, is Covaxin safe for diabetics? Can a diabetic take Covaxin? The answer is yes. If you feel anxious and stressed after the vaccination, you must try to relax and calm down. Be around people, and maintain contact with your nearest connection.

Studies have shown that taking the vaccine might make the blood sugar levels go up in some individuals. This happens when the body starts producing a response to the vaccine that has just been injected. To produce this immune response, your body needs some extra energy. And when it comes to speaking the language of the human body, energy means glucose (sugar). This energy demand is what mildly raises blood sugar levels. This is a common mechanism of the body and does not affect the efficiency of the vaccine.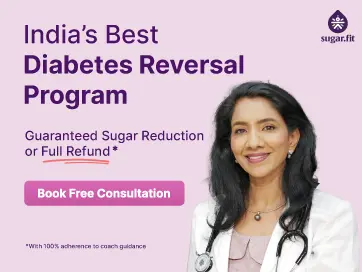 Bottomline 
Vaccines are probably the only way to stay safe from being vulnerable to the severe aspects of COVID-19. Yes, there lies the slightest possibility that you might still test positive for the virus, but chances are that you will be safe from an ICU admission or from showing any serious symptoms, even if you have diabetes. It might just come and go like any normal fever would. As of now, the choice of vaccines is limited, but with the evidence, there is, every person with diabetes can take Covaxin, and take the shot before it's too late. Also know about ayurvedic medicine for diabetes.
FAQs
Is Covaxin safe for diabetic individuals?
Yes, Covaxin for person with diabetess has been clinically proven to be safe with mild manageable side effects.
Does the Covid vaccine increase blood sugar?
The covid vaccine temporarily increases blood sugar levels to compensate for increased energy requirements post-vaccination.
Which covid vaccine is better? Covishield or Covaxin?
Both vaccines are effective in providing antibodies against Coronavirus but, Covaxin has more advantages than Covishield. Covaxin has fewer side effects and has successive doses within a shorter time.
Can people with high sugar levels take the Covid-19 vaccine?
Yes. People with high sugar levels can safely take the Covid-19 vaccine. It is beneficial for them to take it at an early stage to develop antibodies against Coronavirus infection.
Disclaimer
This website's content is provided only for educational reasons and is not meant to be a replacement for professional medical advice. Due to individual differences, the reader should contact their physician to decide whether the material is applicable to their case.